It's been 10 years since a film starring Joaquin Phoenix had such a low score on the well-known review aggregator.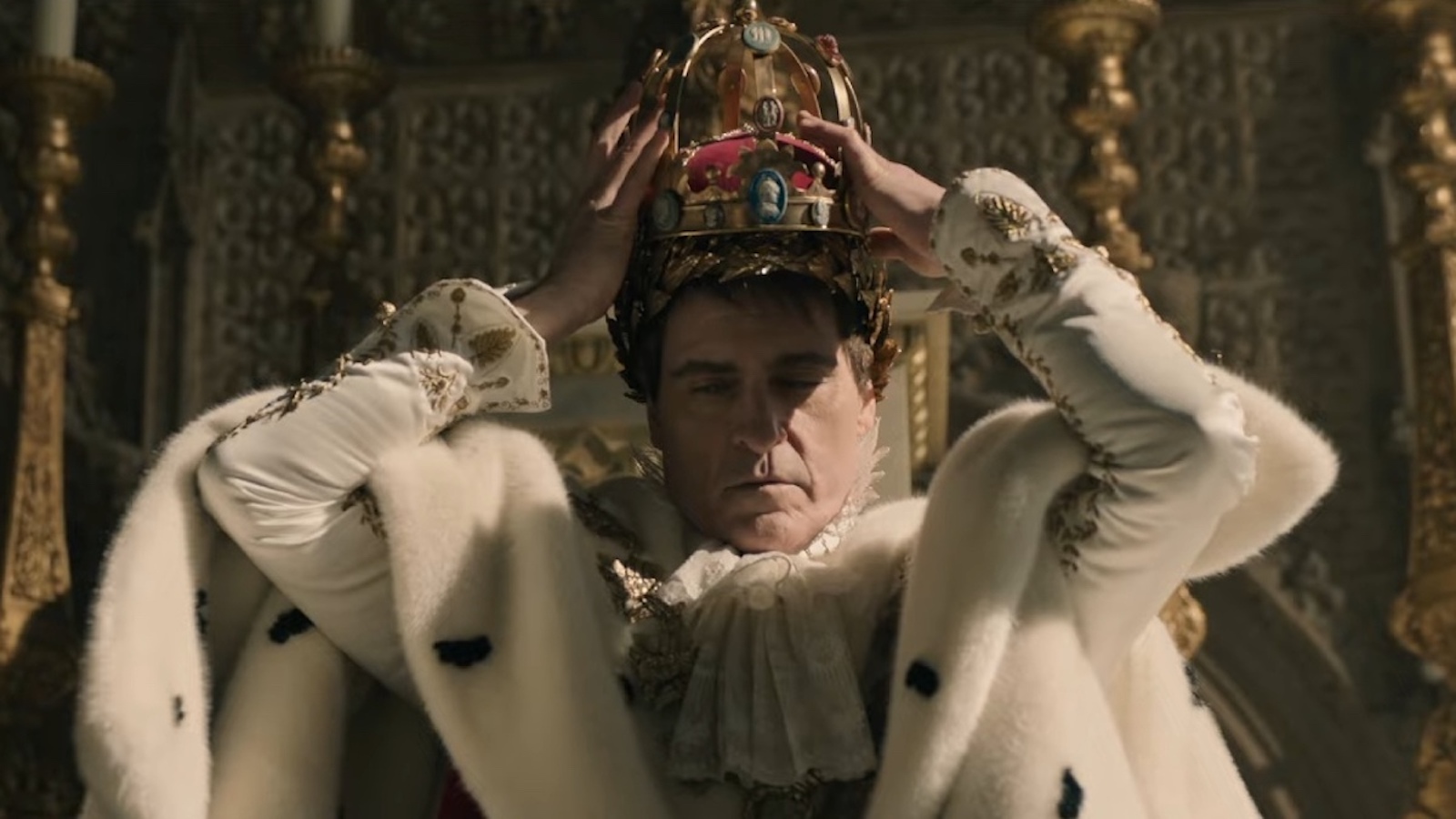 Napoleon debuted with one of the lowest scores of the decade on Rotten Tomatoes for a film featuring Joaquin Phoenix.
Directed by Ridley Scott, the biopic follows Napoleon Bonaparte (Joaquin Phoenix) and Empress Joséphine (Vanessa Kirby) during their rise to power over France and all of Europe. The film will be released in theaters on November 24, and will then be distributed on Apple TV+.
Despite the stellar cast, early reviews of Napoleon speak of a mediocre film. With a score of 66% on Rotten Tomatoes at the time of writing, the film falls short of other recent films featuring Phoenix in the cast.
Over the past 13 years, only 2015's Irrational Man and Mary Magdalene had scored this low, with 46% and 44% respectively. The film pales in comparison to his 2021 performances in C'mon C'mon, which had a score of 94%, and The Brothers Sisters, which had a score of 87%.
Can Napoleon still conquer the box office?
A low score on Rotten Tomatoes, however, doesn't mean it's impossible for the biopic to succeed. One of Phoenix's other low-rated films, Joker, had a 69% approval rating, remarkably close to his 66% rating. Napoleon. Joker went on to gross over a billion dollars at the box office and Phoenix even won an Oscar for best actor thanks to his performance.
Napoleon, Ridley Scott: "Joaquin Phoenix's performance was so good that we rewrote the damned film"
In the meantime, you can read our review of Napoleon.