"Laughter, magic and Christmas dreams. Even in Italy we know how to make films with special effects!". Behind the scenes of the comedy Elf Me with Lillo Petrolo, Anna Foglietta and Claudio Santamaria.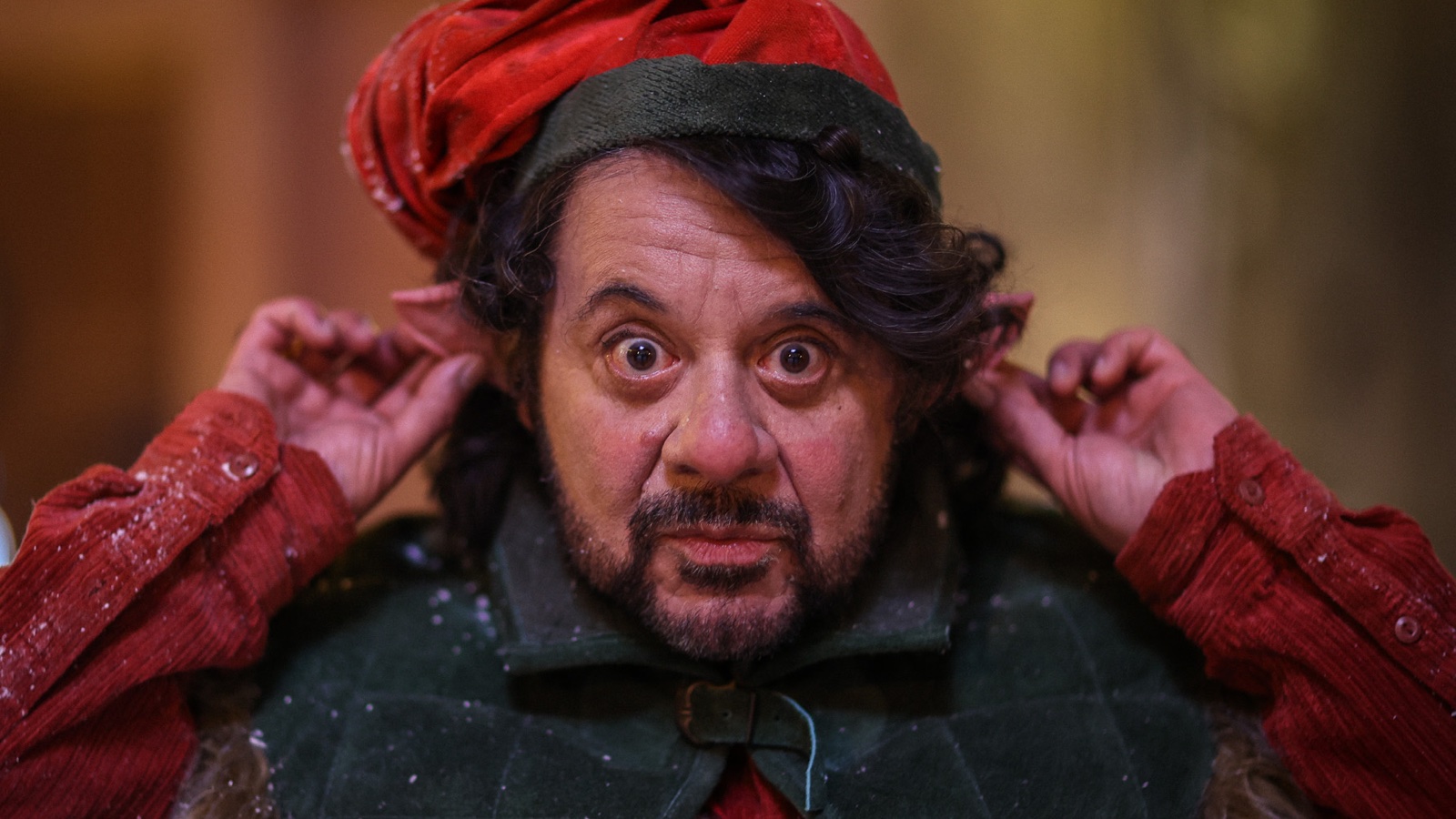 "Somehow, we took the imagination to excess. Also because I wrote the film together with Giovanni Gualdoni, Marcello Cavalli and Leo Ortolani, which comes from the comics. After all, dreaming is free, and the budget doesn't have to be the first thought. We thought of Home Alone, Ghostbusters and Gremlins, but without slipping into an imitative path", Elf Me it is told like this by Gabriele Mainetti, screenwriter and producer, introducing the film (or rather, the family movie) in a cozy and relaxed atmosphere that envelops the press meeting – in the festively decorated The Space Moderno in Rome. Available on Prime Video from November 24th, Elf Me is directed by YouNuts! (Niccolò Celaia and Antonio Usbergo), good at demonstrating once again their point of view in a pop and transversal cinema. By the way: review Big trouble at the Esquilinewhich you always find on Prime Video, with an amazing Lillo Oil kung fu version.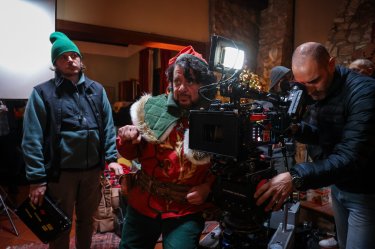 Lillo himself is the protagonist of Elf Me, where he plays Trip, a pointy-eared construction elf who, at the mercy of his out-of-control messes, finds himself on earth (in a small snow-covered village in Lazio) a few days before Christmas. Here he meets little Elia (Federico Ielpai) who lives with his mother Ivana, a traditional toy maker (Anna Foglietta). An encounter, obviously, that will change them profoundly. "I'm a fan of this type of film. At the make-up test I was already ready to be an elf!"jokes Lillo Petrolo in the conference. "It was the role for me… I find it beautiful that the special and visual effects were created by young Italian artists. It's right that films like this are made, we show that we know how to deal with all genres".
Elf Me: visual effects and the magic of Christmas
Actually, Elf Meproduced by Goon Films and Lucky Red, is a Christmas comedy aimed at the whole family, and in fact it is supported by a strong component linked to visual effectscapable of recreating those emotions typical of certain fantasy contexts "When they proposed the script to us we understood that it could be something we could do", explain the directors. "We wanted to pay homage in some way to Steven Spielberg, who is our divinity. We had fun tackling a film with so many visual effects. And then, be careful: the film also talks about dyslexia, a theme present in the screenplay, and a disorder still too ignored"_.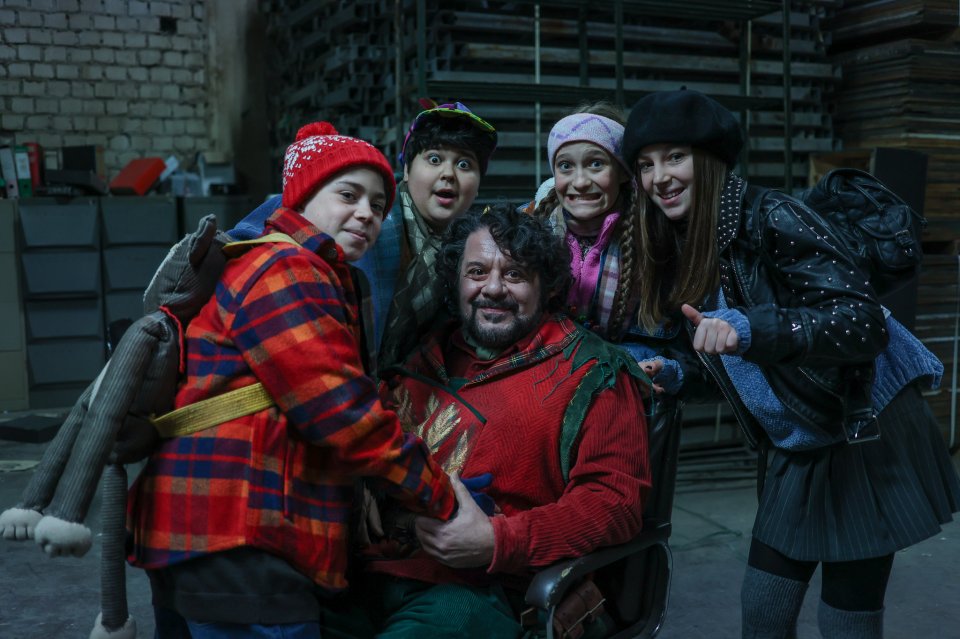 As mentioned, in the cast of Elf Me there are also Anna Foglietta and Federico Ielapi, both in full Christmas mood: "If you had a good childhood, you take Christmas with you forever. Today it is important to suspend for a moment what is happening around us, immersing ourselves in a magical world. Maybe a more ethical Christmas. Ivana's character still believes in good deeds. I think it is an important value of humanity"confides the actress. "Christmas excites me as if I were a child: and I repeat, with three children I believe in Santa Claus". And for Federico Ielapi, what was it like acting in Elf Me? "I had never worked with YouNuts!, and they immediately made me feel at ease. My character is a great dreamer, like me. Elia's strong point is always believing in it… Toys? I don't play with them much: I spend my free time outdoors"
Claudio Santamaria, the villain you don't expect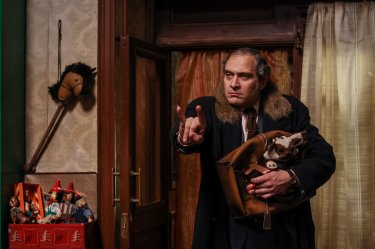 In short, Christmas lights, elves, strange green blobs, a reference to ET The Extraterrestrial and, of course, the inevitable revved-up, cartoony and very evil villain. Among the best things about Elf MeIn fact, there is Claudio Santamaria who plays Ciocca, an unscrupulous entrepreneur who threatens Ivana's toy shop. A deliberately loaded and very, very despicable character "I must say that my character is not a nice guy…"explains Claudio Santamaria, "The film is set in Lazio, and I thought: why not make him speak in Ciociaro? I invented this thing, and we built the package little by little. The reference point? I have to say Robert De Niro in Shock Therapy, he was my point of reference… then when Mainetti is involved there's always something absurd!".