The first trailer for the Sony film was only released yesterday, but the web army is already churning out the first memes.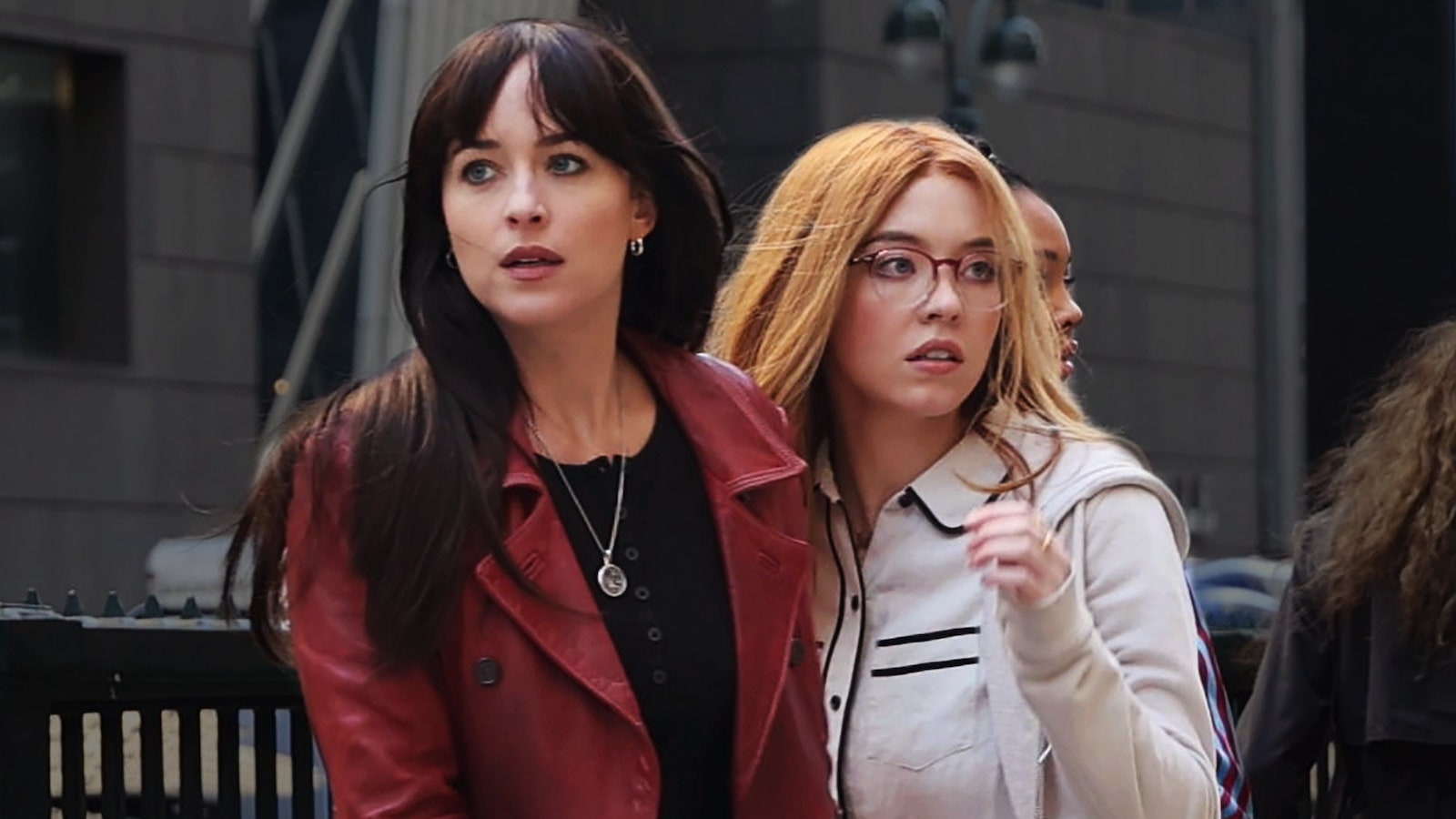 The first trailer for Madame Web made its debut on Wednesday, showcasing a new side of Sony's Spider-Man universe. However, as had happened for Morbiusthe army of memes has already been activated, drawing on a line from the teaser.
About halfway through the Madame Web trailer, Cassandra Webb (Dakota Johnson) discovers Sims' role in what's happening to her and Julia Carpenter (Sydney Sweeney), Anya Corazon (Isabela Merced), and Mattie Franklin (Celeste O'Connor). , and reveals that she met him in an unusual context.
"He was in the Amazon with my mother when she was researching spiders, shortly before she died" Cassandra reveals. The line – even the way Johnson ends up saying it – has become the subject of parody and memes on the Internet. Since the trailer made its debut, the line has been mixed in with other elements of the culture pop or even with other popular memes.
What is it about and who is Madame Web?
Madame Web will follow the origin story of the main character (played by Dakota Johnson), a clairvoyant whose psychic abilities allow her to see inside the world of spiders. The film will be directed by SJ Clarkson, former director of Jessica Jones, and will also star Emma Roberts, Zosia Mamet, Mike Epps and Adam Scott.
Madame Web, fans criticize Dakota Johnson's choice: "They erased the character's disability"
"It really is Madame Web's story", declared the producer Lorenzo di Bonaventura. "So in that regard, if you're a fan of Spider-Man, you'll love the character because you know him from the comics. Here you will meet her before he becomes the person you know in the comics and you will understand how he becomes that person. I think this is going to be really new ground for the fans".