The review of Dream Scenario – Have you ever dreamed of this man?, a film by Kristoffer Borgli starring Nicolas Cage in the role of a professor who suddenly finds himself in everyone's dreams. An Oscar worthy performance.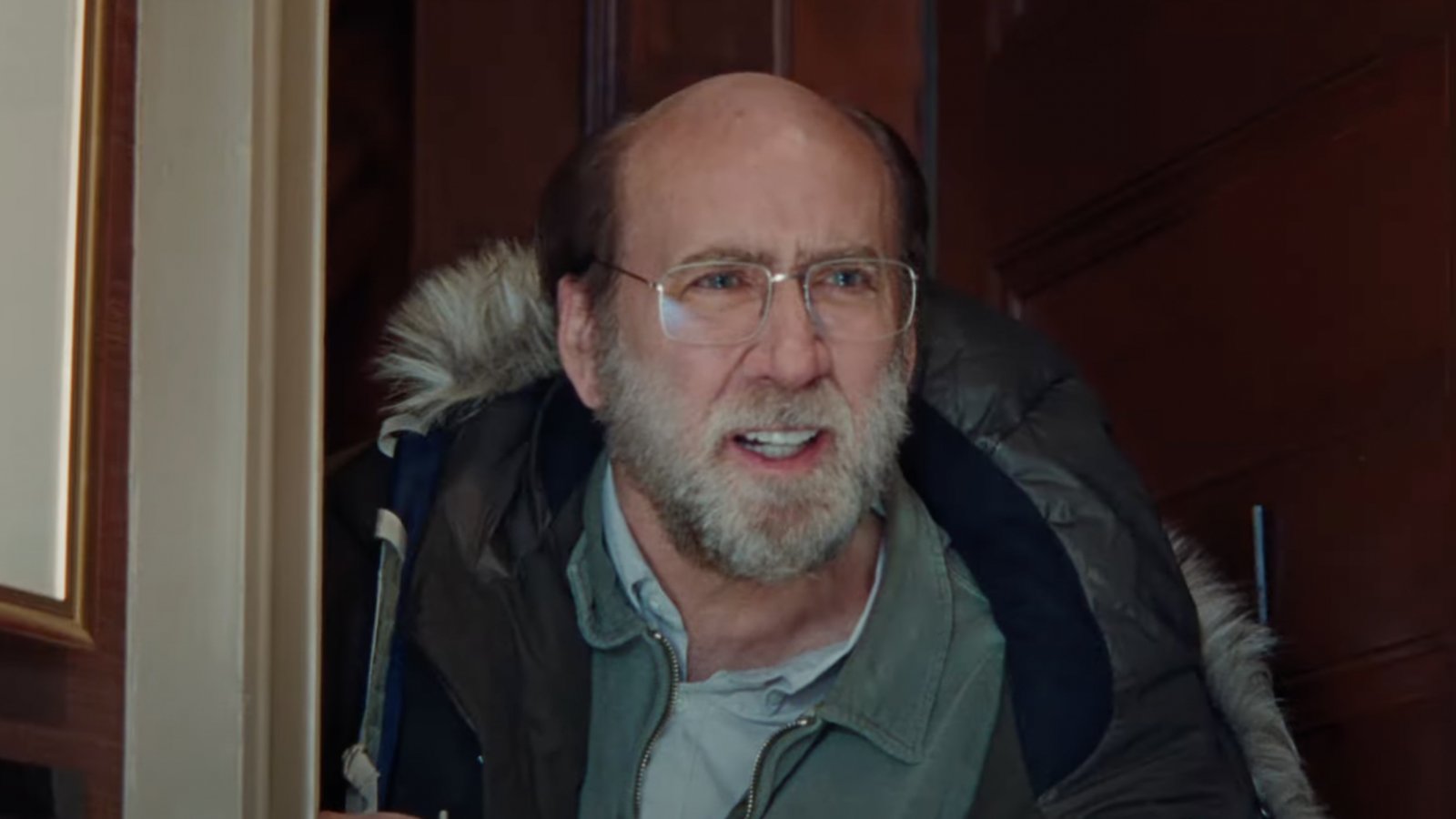 Have you ever had the same dream several nights in a row? Was there a recurring figure? Do you remember what he looked like? Well. Now imagine that Nicolas Cage is populating your dreams. This is the starting idea of ​​Kristoffer Borgli's film: a gray biology professor, Paul Matthews, suddenly begins to appear in his students' dreams. Then some of his friends. Then about people he doesn't know. His face spreads into the unconscious of people from different cities. There review by Dream Scenario – Have you ever dreamed of this man? starts with a statement of which we are more than certain: this film would not be the same without Cage's performance.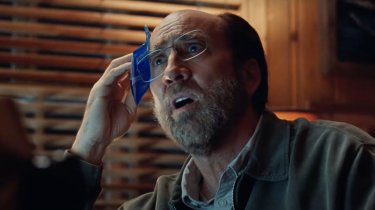 In theaters from November 16th, Dream Scenario it premiered at the 2023 Rome Film Festival and is one of those films that owes a lot to its protagonist. The initial idea is brilliant, but without the transformism – and madness – of Nicolas Cage it wouldn't have the same appeal. This is why we would like at least one nomination all'Oscar for the actor. After Mr. C's talent (review here), in which he plays a fictionalized version of himself, here he is instead many variations of the same character, to which he manages to give a different nuance each time. Yes: this is theOne, none and one hundred thousand di Cage.
But let's give Borgli, also a screenwriter, what belongs to Borgli: starting from an urban legend spread on internet (actually a campaign by marketing went viral, imagined in 2006 by an Italian advertiser, Andrea Natella), the Norwegian director tackles many current issues in a surreal way. And he does it with the language that more than anyone else tells us about today's reality: that of culture of meme.
The memes that dreams are made of
The plot of Dream Scenario, we were saying, revolves around professor Paul Matthews. Lazy from a life that now seems destined to no longer offer strong emotions, man is galvanized by all this unexpected attention. People recognize him on the street, they talk about him on the news, internet it's full of meme with his face. Corrupted very quickly by popularity, he begins to feel special. He convinces himself to have an interview with an advertising agency, plans to write a book, can't wait to go on television.
Dream Scenario, director Kristoffer Borgli and memes as collective conscience
Everything seems to be going well. At least until a disturbed man enters his house and tries to kill him. And several people see him in their dreams as a murderer, a violent person. Although he, of course, has no responsibility. To use a cliché, Matthews goes from riches to rags. The people, the same ones who previously asked him for a selfie, now I'm uncomfortable in his presence. Yes, something as intangible as dreams begins to have real-life consequences. And suddenly a meme particularly bad it can become a real weapon.
Dalle fake news ai "fake dreams"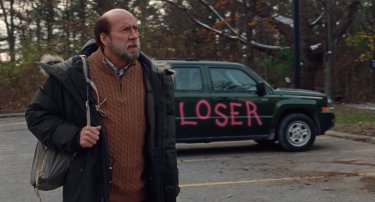 Borgli, as happens on social, literally launches many themes and suggestions into the film, almost disorienting the viewer. There is everything we have seen in the last five years on our screens: fame easily earned, even without particular skills; anxiety from performance continues; there cancel culture; the desire to appear at all costs, even when it is counterproductive. There's even a jab at Woody Allen and some very courageous social criticism. And controversial: the protagonist, called to apologize to save his position, even though he has physically done nothing wrong, says that nowadays having a trauma and exposing it in the public square is a trend rather than a sincere desire to contribute to the dialogue on mental health. Yes: he points the finger at whoever did it self branding even on illness, or transformed activism into a job.
Dream Scenario: the film with Nicolas Cage? It comes from a true story. Almost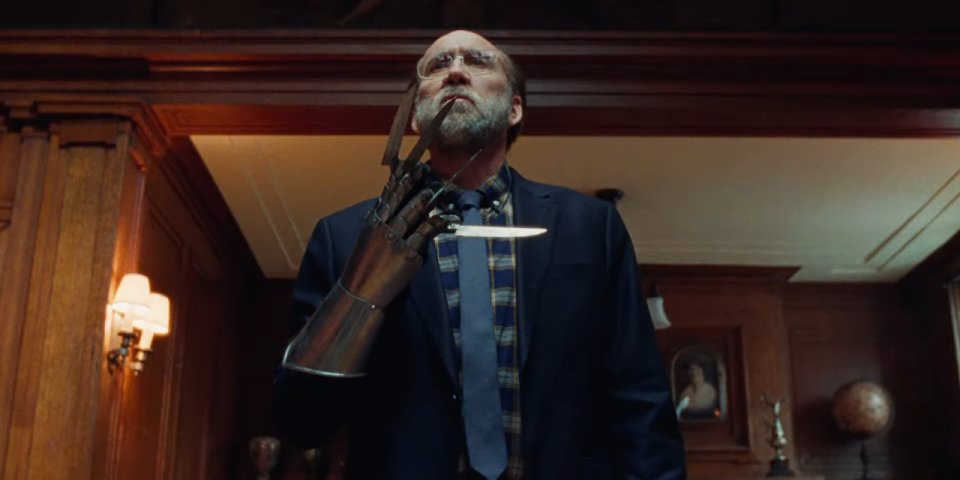 The director has an amused and at the same time pessimistic vision of the contemporary world: he seems to tell us that even the most brilliant and pure intuition, sooner or later, will be corrupted by capitalism, becoming a product. Because no matter what you really are or do, the only real question is: can you profit from that situation? If the answer is yes, then anything goes. And forgiven. Money is the only thing capable of eliminating diversity.
What consequences can this increasingly clear separation between real and physical life and virtual life on social media have on human beings? Borgli arrives at an extreme solution: exactly how the fake newswe might get to a point where there will also be "fake dreams". At that point, how will we understand what is real and what is not, if they try to sell us something even in our dreams, perhaps the only truly private and inaccessible place left? The answer is not simple. For everything else there are a thousand variations, all sensational, by Nicolas Cage.
Conclusions
As written in the review of Dream Scenario – Have you ever dreamed of this man?, Kristoffer Borgli's film starts from a brilliant idea: what would happen if everyone started dreaming of the same person? This interesting idea becomes irresistible thanks to the choice of the protagonist: Nicolas Cage is the man who appears in the collective subconscious. The actor's excellent and tasty performance is the driving force of the film, which at a certain point loses a bit of bite, but still remains fun and enjoyable thanks to Cage's thousand variations, which deserves an Oscar nomination.
Because we like it
Nicolas Cage's interpretation.
The starting idea.
The use of memes to codify contemporary reality.
What's wrong
Not the entire film maintains the same pace, but thanks to Cage it still remains fun and enjoyable.