New details on the characters of Beetlejuice 2, which should soon enter post-production after the expected end of the actors' strike.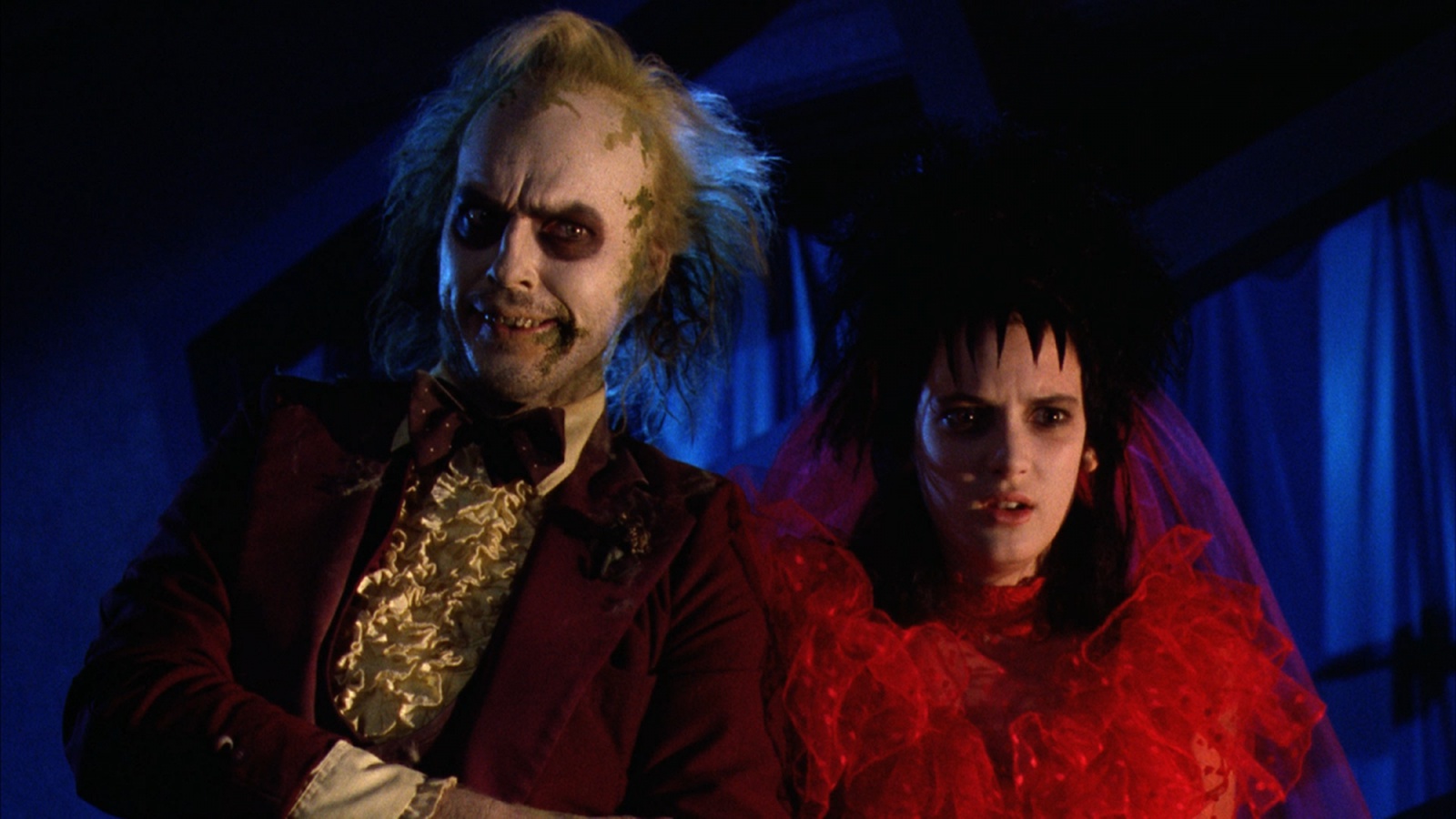 Now that the actors' strike has ended, one of the productions is on the launch pad to finally complete filming Beetlejuice 2, sequel to Tim Burton's tasty supernatural comedy. Since there are officially two days left until filming ends, it's a matter of a few hours before the film goes into post-production and in the meantime new character details played by Winona Ryder and new entry Jenna Ortega.
To be honest, a few hours ago an image stolen from the set of Michael Keaton's character made its appearance on social media only to be promptly deleted at the request of the production. Keaton will return as the hilarious Betelgeuse sex addict bioexorcist who, from the photo circulated and then disappeared, seems older, but still sports the character's long green hair. In the image, Keaton holds a man by the neck while, with the other hand, he holds a syringe containing an elusive truth serum.
The Beetlejuice 2 costume designer also confirmed that Michael Keaton will return to wear the legendary black and white striped suit that characterizes him.
Beetlejuice 2, Michael Keaton: "Tim Burton and I will do it just like we did the first film"
Character details
While it has been confirmed that Monica Bellucci, Tim Burton's partner in life, will play Beetlejuice's wife, a photo stolen from the set reveals the presence of Justin Theroux, dressed similarly to Winona Ryder. From what we know so far, her Lydia Deetez is now the mother of a teenager and hosts a popular talk show on TV, Ghost House with Lydia Deetz.
Jenna Ortega will play Lydia's 16-year-old daughter, Astrid Deetz, who has a conflicted relationship with her mother and hates her talk show.
Willem Dafoe will appear as an afterlife cop hunting Beetlejuice.