When A Professor 2 comes out
A Professor 2 season returns to TV, but delays its broadcast. In fact, after a false start scheduled for Thursday 16 November 2023, Rai announces that it has postponed the start of programming by a week. But how come A Professor 2 does it start late?
It's all their fault ATP Finalsor the most important professional tennis tournament of the year which, on the evening of Thursday 16 November 2023, sees the Italian Jannik Sinner play against the Dane Holger Rune.
To therefore prevent thousands of spectators from tuning into the race, leaving aside the debut of A Professor 2, the network directly preferred to postpone the start of new episodes directly to Thursday 23 November 2023. This is a decision that other networks have also made to safeguard their programs.
A Professor 2 renewal
After the start of filming on February 13, 2023, the successful fiction Rai is preparing to return with one new direction. With posts on Twitterit has been confirmed that Alessandro D'Alatri has left his post to Alessandro Casale (Don Matteo, Your Honor). However, the presence of the protagonists has been confirmed Gassmann, Nicolas Maupas and Damiano Gavino.
Change of direction for #UnProfessore2.
Alessandro D'Alatri leaves and Alessandro Casale arrives (#Anything could happen, #DonMatteo, #Your Honor).
Filming starts on 02/13.

Alessandro Gassmann, Nicolas Maupas, Damiano Gavino confirmed. Some new entries among the boys.#UnProfessore pic.twitter.com/SDoeJxAzOV

— Cinguetterai  (@Cinguetterai) January 22, 2023
continue reading after the advertisement
The sixth and final episode of the first season of A professor it aired on Rai Uno Thursday 16 December 2021. The success among the public was so great that it pushed the producers of the project to renew it for a second cycle of episodes. In detail, she is the journalist Paola Guarnieri announced via radio the realization of the second season. On Twitter the fans went crazy.
Already during the press conference to present the series on November 8, 2021, the screenwriter and author of the story Sandro Petraglia had mentioned a season 2 of A professor.
A Professor 2 shots
He himself announced the imminent start of filming for the first time on social media Alessandro Gassmann.
"Soon I'll have to meet these kids again… and even someone new… I can't wait!!! "A PROFESSOR".
These are the words shared by the actor on his official Twitter profile on January 3, 2023, thus confirming the start of filming already announced for the new year. In an interview given to Super TV Guide on May 27, 2022, in fact, Alessandro Gassmann (Dante) announced the start of filming of the second season of A profession in January 2023. Here is the post:
Soon I'll have to meet these kids again… and even someone new… I can't wait!!! "A PROFESSOR ". @RaiUno pic.twitter.com/Ipl8BaJi0X

— Alessandro Gassmann 🌳 (@GassmanGassmann) January 3, 2023
continue reading after the advertisement
Filming ends at the end of July 2023.
Plot of A Professor 2, previews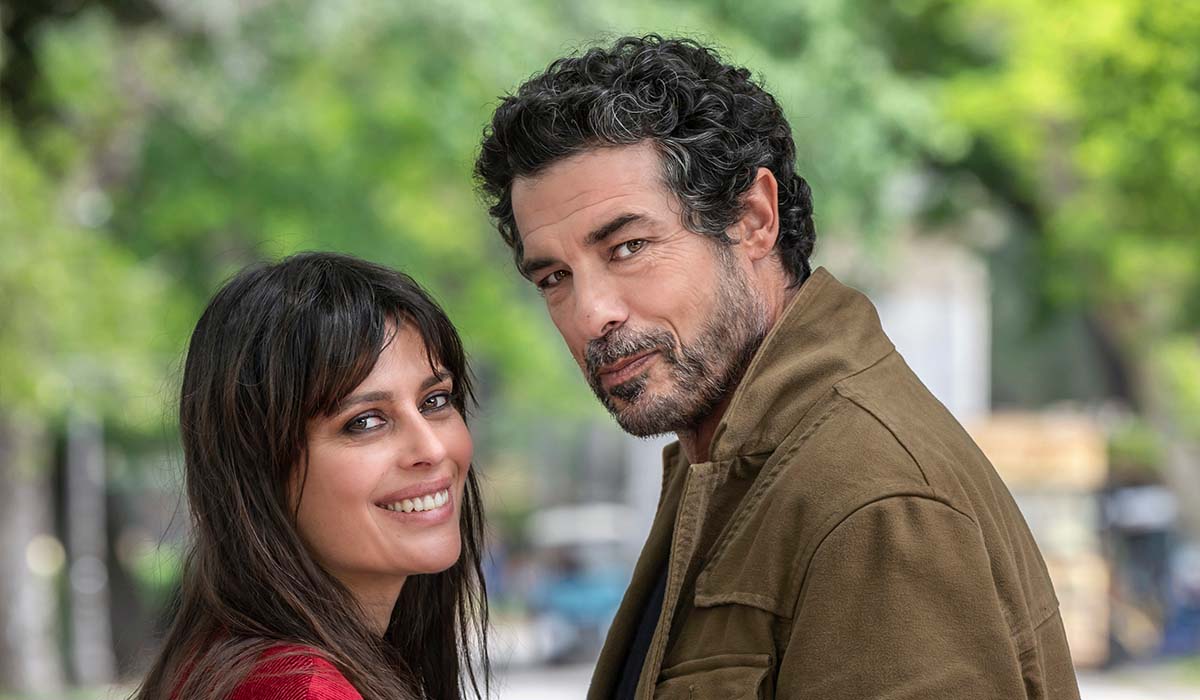 With the announcement of the release date of the new season, a press release was released with the official synopsis.
Professor Dante Balestra is now an essential presence in the lives of his students, including his son Simone. The beating heart of the series remains the Leonardo Da Vinci high school with the class attended by Simone and Manuel (Anita's son) where Dante, with his usual non-conformist and brilliant attitude, uses philosophy to help the kids solve their problems, including loves complicated, intrusive parents, daydreams and dashed hopes.
In the cheerful chaos of the class, boys we know answer the call – Luna, Matteo, Laura – but also new faces, like Nina, a girl of Slavic origins who hides a complicated life path, Rayan, a promising footballer who arrived from Africa and more interested in football than in studying, Viola, a disabled girl with an impossible character, and finally Mimmo, Dante's former student who ended up in juvenile prison, who the professor managed to have entrusted in semi-freedom to the Leonardo Da Vinci library, and who will become friends with Simone.
FIND OUT EVERYTHING ABOUT THE ACTORS AND THE PLOT OF THE SERIES!
If the boys' problems and adventures are many and compelling, Dante's are no less, especially in his private life.
The relationship between the professor and Anita is going swimmingly, to the delight of his children Simone and Manuel: they have recently all gone to live together in the large villa on the outskirts of Rome. But this apparent balance is soon broken by a series of events. First Dante's ex-wife, Floriana, decides to return to Rome and re-establish herself at the villa, forcing him into an uncomfortable three-way cohabitation with Anita. Then Nicola reappears in Anita's life, a charismatic and charming manager who – in addition to being Viola's father – will also turn out to be Manuel's biological father.
continue reading after the advertisement
Two unexpected entrances which, with their secrets, will force Dante and Anita to deal with their mutual feelings. As if that wasn't enough, Dante finds himself having to deal with a dramatic news, which undermines all his certainties.
How does A Professor end season one?
It ends with the twelfth episode, "Nietzsche", the first season of the Rai fiction on the exciting story of Dante Balestra (Alessandro Gassmann). During the last episode the prof. he discovers the truth about his son Simone (Nicolas Maupas): Finds himself in danger after teaming up with Bar (Loris Loddi).
In the meantime, Dante is also accused of having handed over the keys to his son guilty of organizing the secret party at school. The man's goal was to get closer to the boy who was still offended by the secret kept hidden from him for a long time: Dante has another son, Jacopo.
Later, understanding Simone's discomfort, Anita (Claudia Pandolfi) finally decides to tell Manuel the truth about her brother: the child was Simone's twin who died when he was three years old. At first, however, the truth pushes the protagonists of this story to close ties with each other. Later, however, suffering and loneliness pushes them to want to find each other again, seeking comfort in each other.
In the end, in fact, after recovering from a bad accident, Simone accepts the truth about his brother and goes to his grave together with Manuel, now always by his side. In the meantime too Dante puts negativity aside by finding the courage to ask Anita to start dating for real. The season then ends with a nice passionate kiss.
Cast of A Professor 2, actors and characters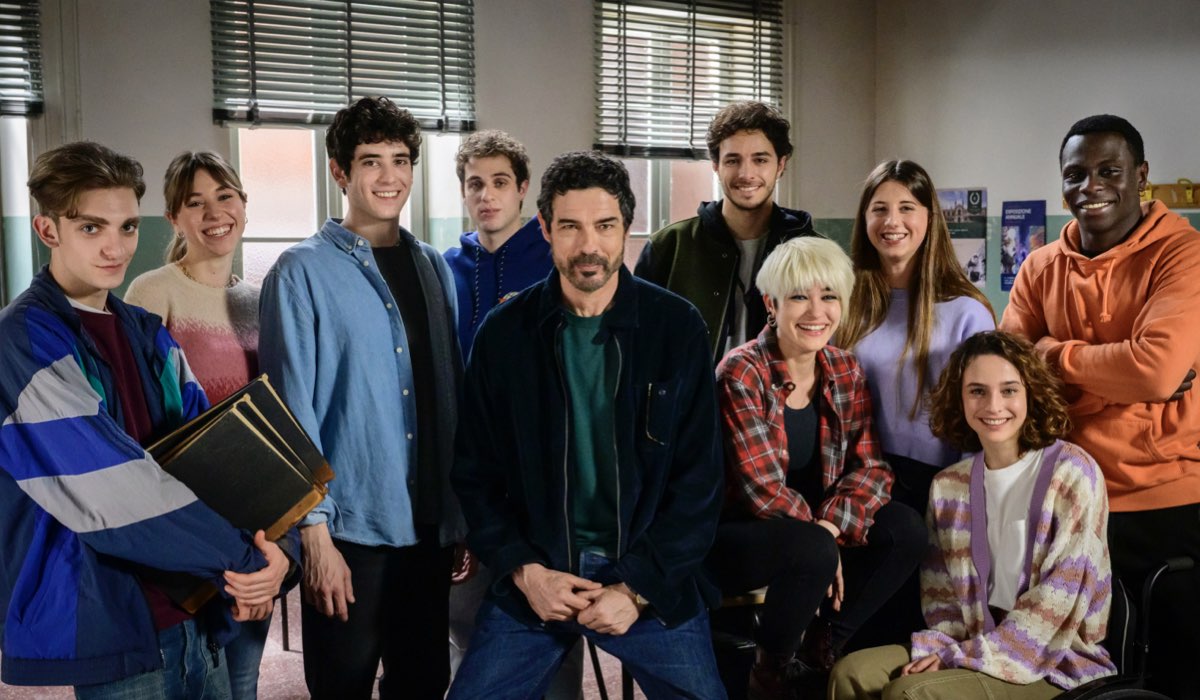 A Professor 2 it is written by Sandro Petraglia, Fidel Signorile, Valentina Gaddi, Sebastiano Melloni. It is a fiction inspired by format Spanish Merli Of TV3 Cataloniadistributed by With the media – LS Distribution.
continue reading after the advertisement
The direction is by Alessandro Casale. This is a co-production Rai Fiction-Banijay Studios Italyproduced by Massimo Del Frate.
The protagonists return to the cast Alessandro Gassmann e Claudia Pandolfi together with many new entries. Discover them all below.
Nicolas Maupas which is Simone
Damiano Gavino which is Manuel
Margherita Aresti It's Nina
Dominic Cuomo It's Mimmo
Thomas Trabacchi It's Nicola
Alice Lupparelli It's Viola
Khadim Faye It's Rayan
Christiane Filangieri which is Floriana
Elisa Cocco which is Laura
Mirko Frezza It's Panther
Pio Stellaccio It's Molossian
Officer Miriam Iansante who is Luna
Davide Di Vetta which is Matteo
Paolo Bessegato who is Prof. Lombardi
Federica Cifola who is Ada Smeriglio (Principal)
Sara Cardinaletti who is Prof. Marina Girolami
Lucio Patane who is Arnaldo Palmieri (Father Giulio)
Giorgio Gobbi who is Prof. De Angelis
Pia Engleberth which is Virginia
In several interviews, including the one he gave to us at Tvserial.it published on 1 December 2021, Nicolas Maupas (alias Simone) had also stated that he hoped that A professor was renewed for a second season. In our interview you spoke in parallel about both A professor 2 both of Sea Outside 3 revealing: "I would like to see these projects continue."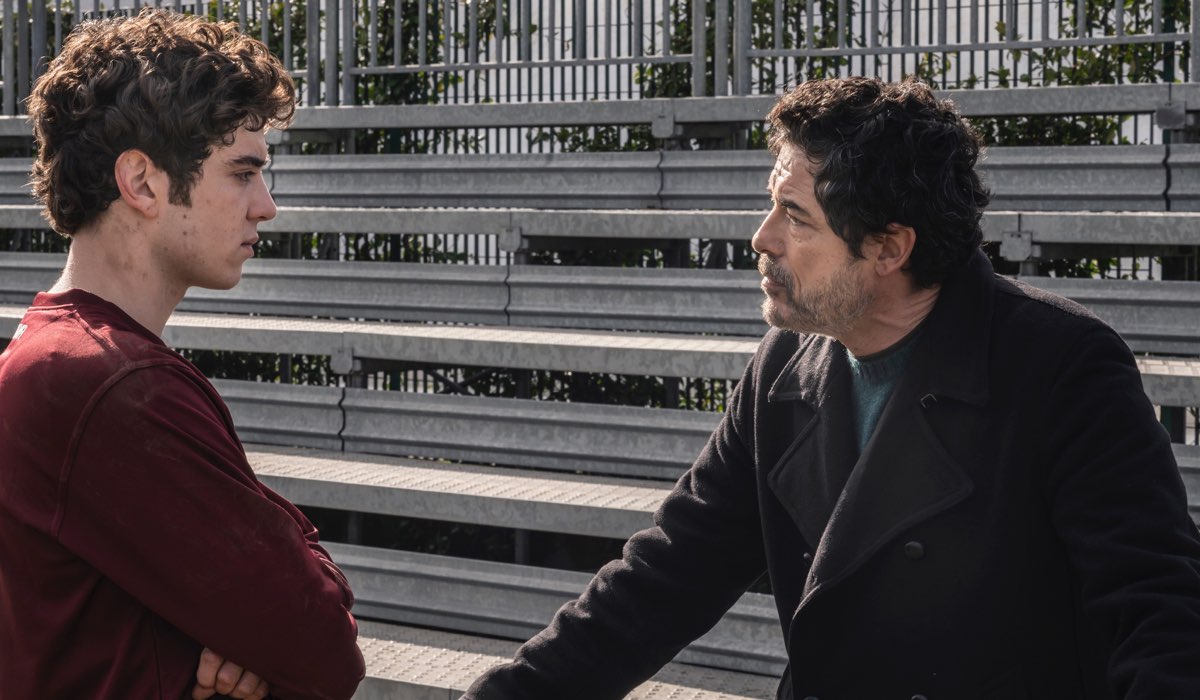 As for his character in A professor he said: "Simone is a character to whom I am now very attached and he is a character who is going through a process of learning about his own identity, so he is digging inside himself, he is about to discover his sexuality". From the beginning, Nicolas Maupas had therefore hoped for the return of a second season of A professor to continue "do good".
With a season 2 of A professor this path would continue. "There are no prizes that can compete with the beauty of receiving a message from a person who says: 'Thank you for helping me o 'thanks because I understood o 'thank you because I saw something in you that I also see in my life'. This is a small form of catharsis."
Episodes of A Professor 2, how many are there?
How many episodes does he come back with A professor Season 2? Also on the occasion of the announcement of the release date, it was announced that the number of episodes will be twelve also for the new season coming up. These will be distributed over the course of six prime time shows.
A Professor 2 streaming, where to watch it
continue reading after the advertisement
In streaming, A professor Season 2 will continue to be a Rai exclusive also available on RaiPlay. We are talking about the completely free streaming platform where you can catch up on the best of the network's programming. Here, in fact, you can already find the complete episodes of the first season of A professor.