Matthew was the first student to enter the Amici 23 school: here's what we know about him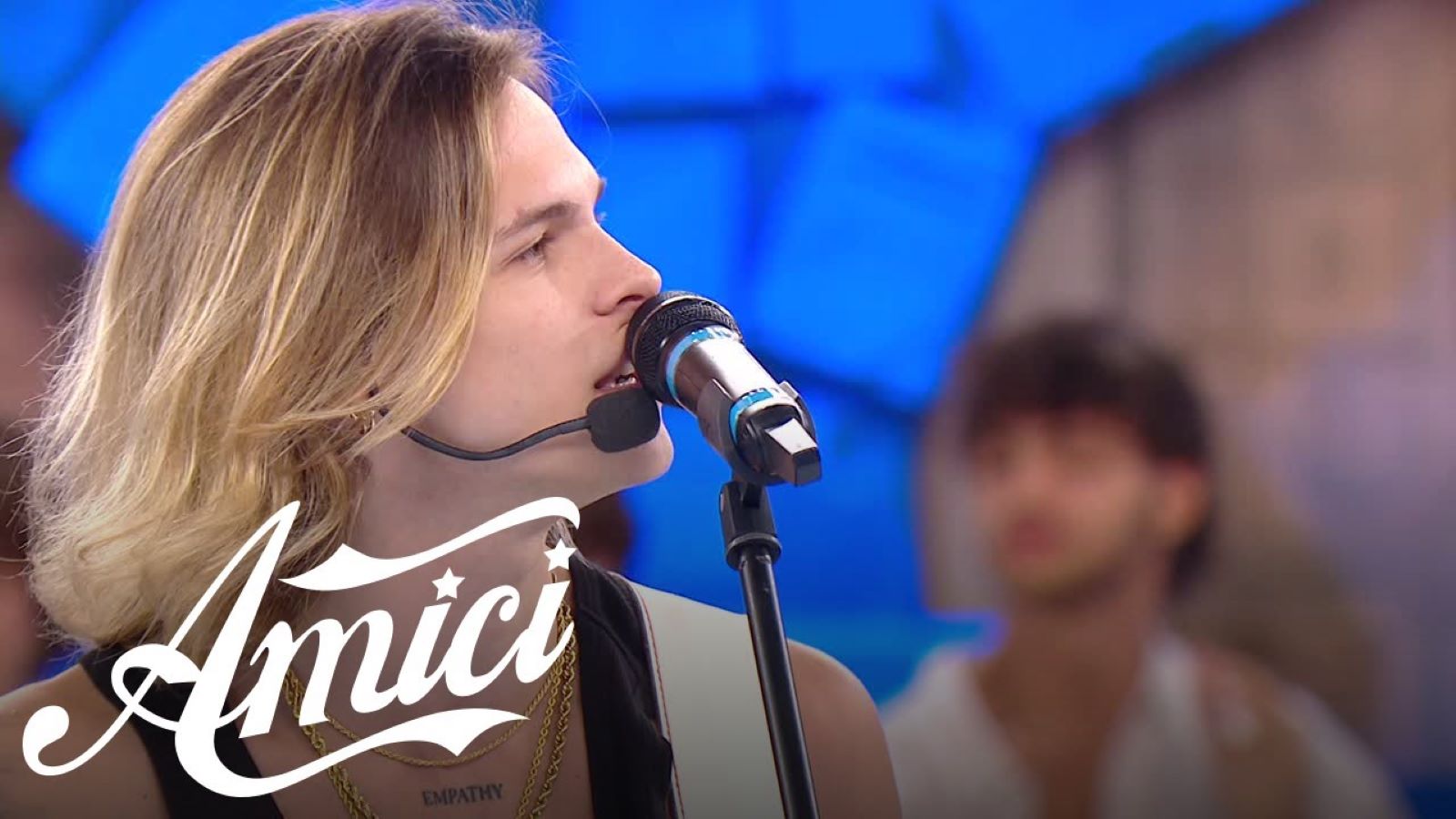 The class of Amici 23 was formed on Sunday 24 September and the first contestant to get the much desired desk was Matthewwhich he had the honor of being disputed by Anna Pettinelli and Rudy Zerbi. Here you are what do we know by Matthew who, during the final audition, showed his rock side by performing the song 'Do I Wanna Know?' by Arctic Monkey.
Who is Matthew from Amici 23
Matthewstage name of Matteo Rota, was born in Monza on 17 October 2000, he will celebrate his twenty-three years inside the Amici house where he entered after passing the last audition when, in addition to the song by the English rock band , presented his unpublished entitled Make me.
His presentation to Amici
Before performing "Do I Wanna Know?", Matthew was introduced by Maria De Filippi through one presentation that the young student has made of himself. The presenter read the following words: "You live in Monza with your parents, you are impulsive and altruistic. You get angry, but you try to maintain a minimum of dignity, and you try to always tell the truth, even if it can sometimes be uncomfortable."
Matthew's Private Life
At the moment, we have no information about the private life of Matteo Rota, known as Matthew, and we cannot confirm whether he is currently engaged or single. During the daytime, in which Matthew chose to be in Rudy Zerbi's class, he said he had two sisters and that his family supports him in his new adventure. We know he has a tattoo that says "empathy" in English and that's a good one Irama's friend, winner of the seventeenth edition of Amici and Amici Speciali, the spin-off of Maria De Filippi's program. On Instagram he is followed by just over 18 thousand people, even though he has only published a few posts.
Discography
Matthew, at least until now, has not yet released albums or songs on digital platforms such as Spotify. His participation in Amici 23 could however open up new opportunities for him in the world of music and lead to the publication of musical content in the future. We will continue to follow his journey and any developments in his musical career.