There are series that simply do their job, that is to capture the eye and attention of the viewer, and others that instead do much more, entering our everyday lives without hesitation. The OC, from the very first chord of its theme song, has crossed the borders of our home with the immense desire to be loved like an extraordinary friend, and with the immediate effect of meddling in our fantastic life adventure. Over time, Seth and Summer's problems became ours too, and their relationship ended up being an atypical mirror in which to observe ours too. There was a time, the one in which my Nokia 5300 with the very old dizzying keyboard still existed, in which The OC and above all the story between Seth and Summer were seen by us kids as a sort of apprenticeship for our love adventures : it was enough not to put i Death Cab For Cutie on the radio to avoid loud arguments, or buy the most beautiful tree for the Christmas party. The engagement between Seth and Summer marked the end of the nightmares of all those nerdy kids who, suddenly, found themselves hoping, just like Seth, to be accepted by the most beautiful and popular girl in school. But was reality so close to the dreams sent down by The OC?
What if some of us had used The OC stories as personal and couple inspiration?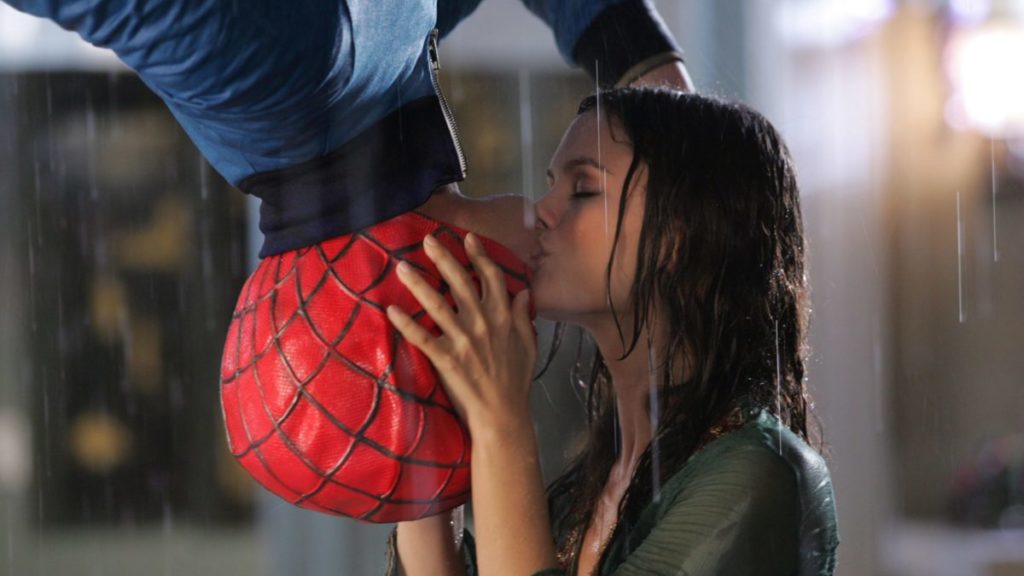 How many thirty-year-olds today have imagined being able to kiss their partner in the scorching rain while wearing a Spiderman mask? And how many still have decided to name their boat after their loved one? In those distant years, when Avri Lavigne reached the worldwide success with the single Complicated which makes her become an idol for teenagers all over the world due to her rebellious personality, we calibrated our relationship expectations based on the relationships in the series. The undersigned, for example, was very afraid of meeting a person like Marissa Cooper in his romantic history, that is, a girl who had been cruel and cruel towards poor Ryan. I often thought about how I would have gotten out of it if I too had had to recover my girlfriend from the clutches of a psychopath like Oliver and from her inevitable jealousy. And above all, how would I have behaved if my Marissa had entered the car of a madman named Volchok? I was afraid of meeting someone so unstable and so terribly in danger, as if he were a vacuum cleaner of trouble. I hated Marissa's character but I loved the way Ryan took care of her, so I understood even more that the only way to truly love someone is to do so while also accepting their limits, especially their limits, and that sometimes throwing yourself headlong towards something really helps. Like Ryan with Marissa.
For Marissa and Ryan it wasn't all gray and unnerving, and their story still gave us unforgettable moments, like their first meeting. The iconic dialogue between the two near the Cohen house, the one in which Ryan responds with "Whoever you want me to be" to Marissa's question "Who are you", was a classic among teenagers of the time for years, words to use to be appreciated at a beautiful poolside party. Have you ever tried to respond with a 'Thank you' to the 'I love you' of an important person? In the meantime, we imagined, like deluded dreamers thanks to The OC, that our days would be filled with walks along the beaches, and evenings spent playing in a closed and armored shopping centre. The OC made us hope that our first kiss would arrive on the school desks and in front of the whole school, or that, with the New Year's Eve party, someone would come and tell us 'I love you' after a run as long as a marathon at the Olympics. Maybe some of us tried, imitating Seth Cohen, to use an attitude of indifference or carelessness towards the couple's problems, others instead threw their hearts over the obstacle just like Ryan. One way or another we watched little pieces of our lives in the series and vice versa.
A generational series that we continue to watch with deep love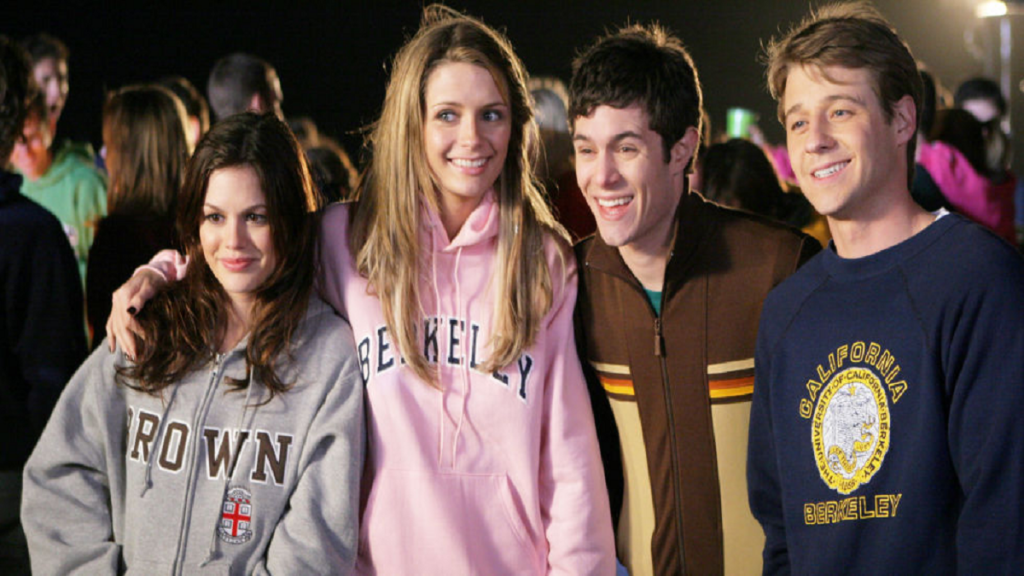 The American series accompanied us hand in hand during our adolescent phase, so that our years merged with those of the series, and the temptation to imitate them in every way became more and more vigorous. I still remember giving a sort of 'Princess Spark' to one of my first girlfriends, and that time there was no kiss or caress but only a clear and sad refusal. How did Seth Cohen impress Summer? I asked myself this for hours and hours after that rejection but the answer was probably easier than expected: I was not Seth Cohen, unique and inimitable as he was. The OC marked a generation of thirty-somethings like few other series out there, ending up sucking us all into a sort of timeless fairy tale. But then real life took over and "Whoever you want me to be" as an answer to the question "Who are you" made us look bad. Beyond everything and above the irony, the stories of Seth, Summer, Ryan and Marissa will always be part of our lives, and will often look for a way to emerge even after all these years. Even if it's just a TV series.