The most recent chapter of the Poirot saga has arrived at the cinema and the cast of Murder in Venice it is full of stars that you have surely already seen before, a characteristic that all the detective stories in the franchise have in common. Another interesting aspect is that events are always told from the point of view of Hercule Poirotcreated by the famous author Agatha Christie: Yes Murder on the Orient Express ad Murder on the Nilethese stories have captivated audiences around the world, generating growing enthusiasm for this genre of film in which every character can be a potential suspect.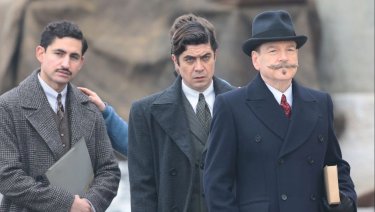 Murder in Venicebased on the book Poirot and the Massacre of the Innocents by Agatha Christie, is the latest film in this intriguing film saga and has just arrived in our theaters (here is our review). Here's where you may have already seen members of the stellar cast of Kenneth Branagh's latest filmwhich has currently grossed 17.2 million in North America and 23.7 million in the rest of the world, for a grand total of 40.9 million.
Kenneth Branagh
The first performer on this list is Kenneth Branagh himself, the famous actor and director who directed and starred in the latest films of the franchise inspired by Agatha Christie's books. It certainly figures among his most iconic films Enrico V (1989), an extraordinary adaptation of Shakespeare's famous work, which earned him an Oscar nomination. Branagh is also known for directing Hamlet (1996), Love's Labour's Lost, As You Like Itas well as for his involvement in directing the Marvel Cinematic Universe film Thor (2011).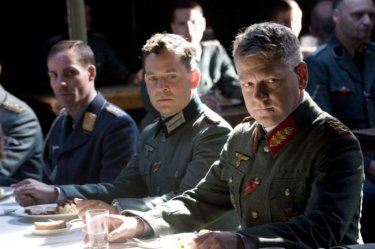 As an actor he took part in films such as Conspiracy – Final Solution (2001), Harry Potter and the Chamber of Secrets (2002), Operation Valkyrie (2008) and several Christopher Nolan films such as Dunkirk e Oppenheimer. Nominated for eight Oscar nominations, winning in the best original screenplay section for the film Belfast, Branagh is also known in the world of the small screen for playing the role of Kurt Wallander in the series Commissioner Wallander (2008-2016). His masterful portrayal of the Swedish detective earned him widespread critical praise and the character became an icon of the crime genre.
Murder in Venice: Kenneth Branagh and Poirot's Ghosts
Kyle Allen
Kyle Allen is a young up and coming actor who has gained notoriety thanks to a series of intriguing recent performances: In July 2015, he was cast as Hawk Lane in the drama series The Path, alongside Aaron Paul and Michelle Monaghan. The actor later appeared in a recurring role on American Horror Story and in 2019 he was cast as Balkan in Steven Spielberg's West Side Story.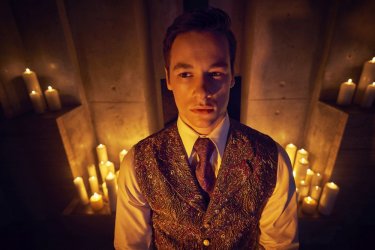 Allen also played Romeo in Rosaline, a modern retelling of Romeo and Juliet, starring Kaitlyn Dever and Isabela Merced. A few months later he was hired to star in The Greatest Beer Run Everalongside Zac Efron and Russell Crowe and on January 28, 2022 he was cast in the role of He-Man in Netflix's live-action reboot film Masters of the Universe.
Tina Fey
Tina Fey is a celebrated actress, comedian and screenwriter who has left an indelible mark on the entertainment industry: in addition to having won three Golden Globe Awards, nine Emmy Awards, five Screen Actors Guild Awards and seven Writers Guild of America Awards, the star is best known for her performances in Mean Girls, Saturday Night Liveas well as in 30 Rocka famous comedy inspired by his years spent in the cast of SNL.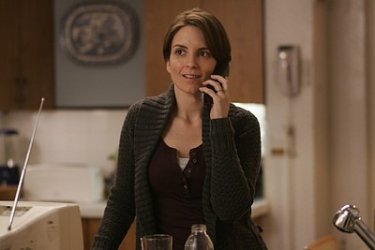 In the teen comedy Mean Girls, which later became a cult hit, Tina played the role of Ms. Norbury: her performance and brilliant writing helped make the film a success and gave it an iconic status in popular culture. In addition to her successes as an actress, Fey, who is also famous for her work as an author and screenwriter, he has always demonstrated that he has a versatility that is nothing short of astonishing.
Camille Cottin
Camille Cottin is a talented French actress mainly known for her role in the hit French TV series Call my agent! (originally titled Ten percent), in which he plays Andrea Martel, an agent looking for talent. The series is loved for its satirical humor and offers a behind-the-scenes look at the French film and television industry, with Cottin playing one of the main characters.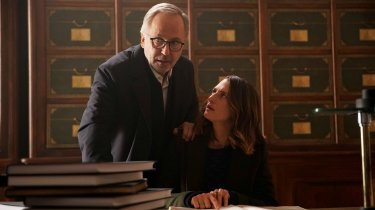 In the world of cinema, Camille is known for starring alongside Juliette Binoche in Like Mother like daughter and for his role in Dumpeddirected by Éloïse Lang. In 2019 she joined the cast of Flya French adaptation of the famous television series Fleabag by Phoebe Waller-Bridge, and in 2020 she appeared in some episodes of the third season of the television series Killing Eve.
Michelle Yeoh
Michelle Yeoh is a renowned Malaysian actress who has captivated audiences over the years thanks to her incredible talent: mainly known for action films Tiger and Dragon (2000), directed by Ang Lee, in 2022 she received acclaim from international audiences and critics for her performance as Evelyn Quan Wang in the film Everything Everywhere All at Oncethanks to which she was awarded a Academy Award for Best Actress in a Leading Role.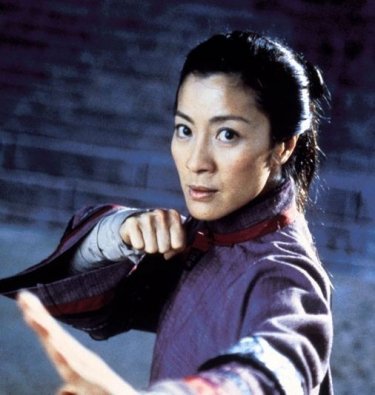 Yeoh was also a key part of the James Bond franchise, playing the role of Wai Lin in the film Tomorrow never dies (1997), ed Star Trek: Discoverythe sixth live action television series in the Star Trek franchise, in which she played the character Philippa Georgiou for the first three seasons.
Michelle Yeoh: the queen of world action in 5 essential cults
Jamie Dornan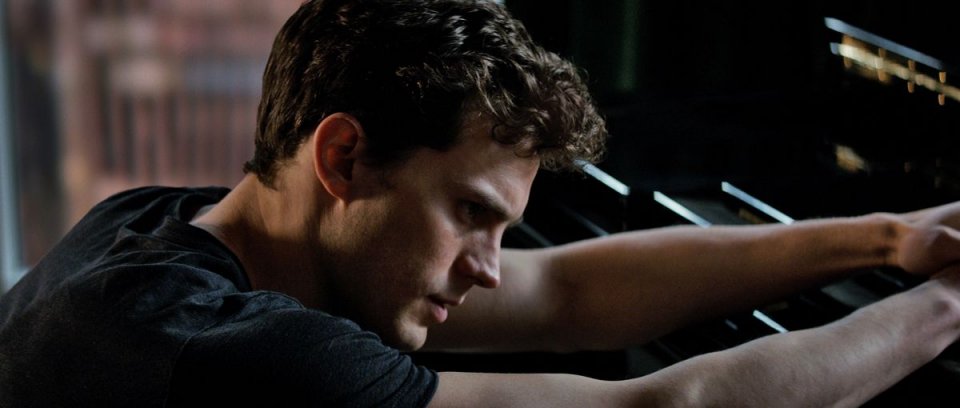 Jamie Dornan is a Northern Irish actor best known for the popular film franchise Fifty Shades of Gray, in which he played Christian Grey, a charming and troubled entrepreneur with a predilection for BDSM. His performances in these films attracted global attention and made him a household name, although he is also known for his work in other film and television productions.
Dornan, in fact, acted in television series Once upon a time (2011-13) e The Fall – Caccia al serial killer (2013-16) and in films such as Marie Antoinette (2006), A Private War (2018) e The scent of wild grass (2020). More recently the British actor has been acclaimed for his performance in Belfastfor which he received his first Screen Actors Guild Award, Critics Choice Award, and Golden Globe nominations for Best Supporting Actor.
Jude Hill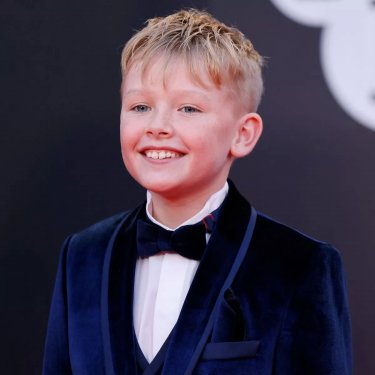 Jude Hill is a young British actor who became known for his outstanding performance in the film Belfast (2021), also directed by Branagh. In the film, Jude plays Buddy, a child growing up in the tumultuous Northern Ireland of the 1960s. His performance was critically acclaimed and earned him the attention of the entire film world. Recently, the actor also had a small role in Dungeons & Dragons – Thieves' Honor.
Emma Laird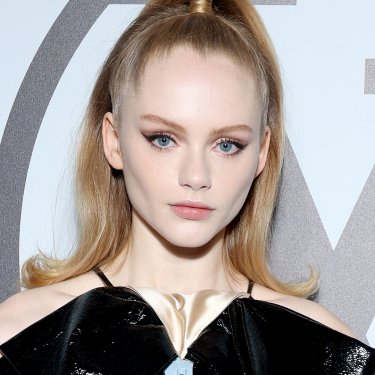 Emma Laird is an English actress and former model best known for her role as Iris in the Paramount+ series Mayor of Kingstown. In October 2021, Variety included Laird in their annual "10 Brits to Watch" list and this year she had a part in the Apple TV+ series titled The Crowded Room.
Kelly Reilly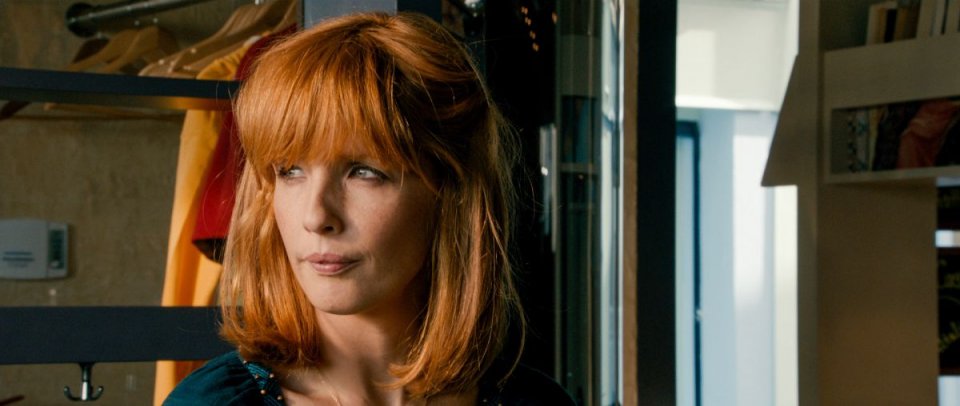 Kelly Reilly is a talented British actress with a successful career in both film and television. Many people know her for her role in the film Sherlock Holmes 2009) and its sequel Sherlock Holmes: A Game of Shadows (2011), in which she plays the character of Mary Morstan, the love interest of the famous detective.
Furthermore, the star is also famous for the film Flightwith Denzel Washington, for his performance in After Miss Julie at the Donmar Warehouse, which made her a star of the London stage, and for playing the part of Wendy in the film The Spanish apartment (2002) by Cédric Klapisch and a new sequel Russian dolls (2005) e Puzzle in New York (2013).
Riccardo Scamarcio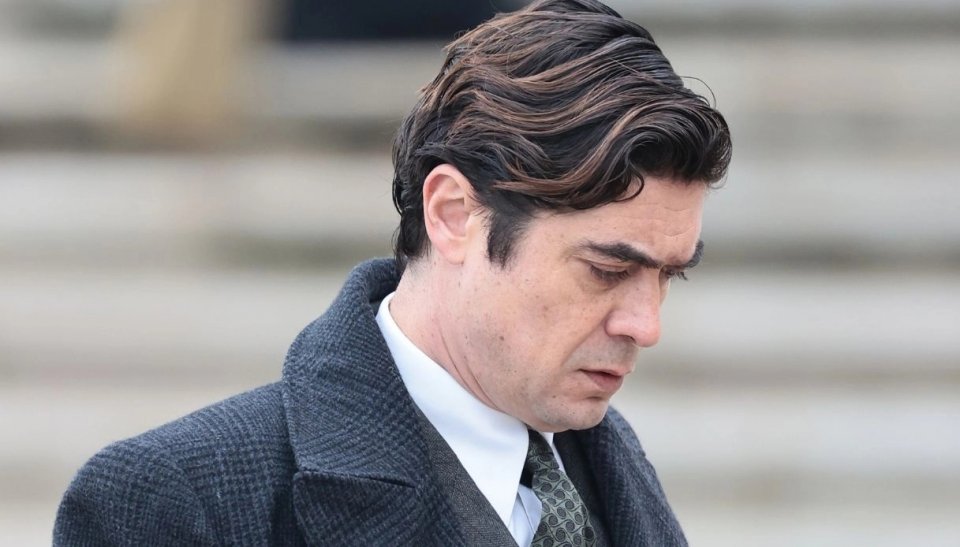 Riccardo Scamarcio is a well-known Italian actor who has played roles in a wide range of films and TV series: many know him for the role of the protagonist of Criminal novel, directed by Michele Placido. In this film adaptation of Giancarlo De Cataldo's novel, Scamarcio plays the character of Libanese, a dangerous Roman criminal. His performance helped make the film a success and consolidated his reputation as one of Italy's most promising actors.
Furthermore, Scamarcio has been involved in numerous other successful projects, including the film Loose cannons (2010), a comedy drama directed by Ferzan Özpetek, and the TV series 1992 (2015), where he played a key role in the story of the Italian political events of the 1990s. She recently starred in John Wick – Chapter 2in the role of a Camorra boss with whom Wick has a score to settle, and in The Shadow of Caravaggio, again directed by Placido.