Previews of Terra Amara tomorrow's episode
Bitter Earth, previews of tomorrow's episode Saturday 23 September 2023. The appointment continues with the unpublished episodes of Once Upon a Time in Çukurova, the Turkish dizi broadcast on Canale 5 starting last year. Let's discover the plot of the episode Bitter Earth broadcast on Saturday 23 September 2023 according to the previews of the Turkish soap opera.
Read the previews for the week from 18 to 24 September 2023
Terra Amara, previews of Saturday 23 September 2023
In the episode of Bitter Earth broadcast tomorrow 23 September, Yilmaz is still hospitalized in serious condition after Demir saved him from the tragic car accident of which he was the victim while running to reach little Kerem Alì.
Demir went to visit his old enemy in hospital and apologizes to him for all the pain caused to him over the years. Yilmaz forgives him and asks him to take care of Zuleyha and Adnan in case he does not survive. Fekeli updates the notables of Çukurova on Yilmaz's health condition and declares in front of everyone that, from now on, Demir will be like a son to him.
continue reading after the advertisement
The eternal feud between the two families seems to have ended for the good of the children and for the serenity of Zuleyha, who still doesn't dare breathe a sigh of relief. Meanwhile, Gaffur tells Gulten and Cetin that he wants to move to Germany, as, after Sevda's arrival, the situation at the villa has become unbearable, especially for Saniye. Zuleyha remains to watch over Yilmaz, who suddenly becomes worse and after confessing his eternal love for her to Zuleyha, Yilmaz dies.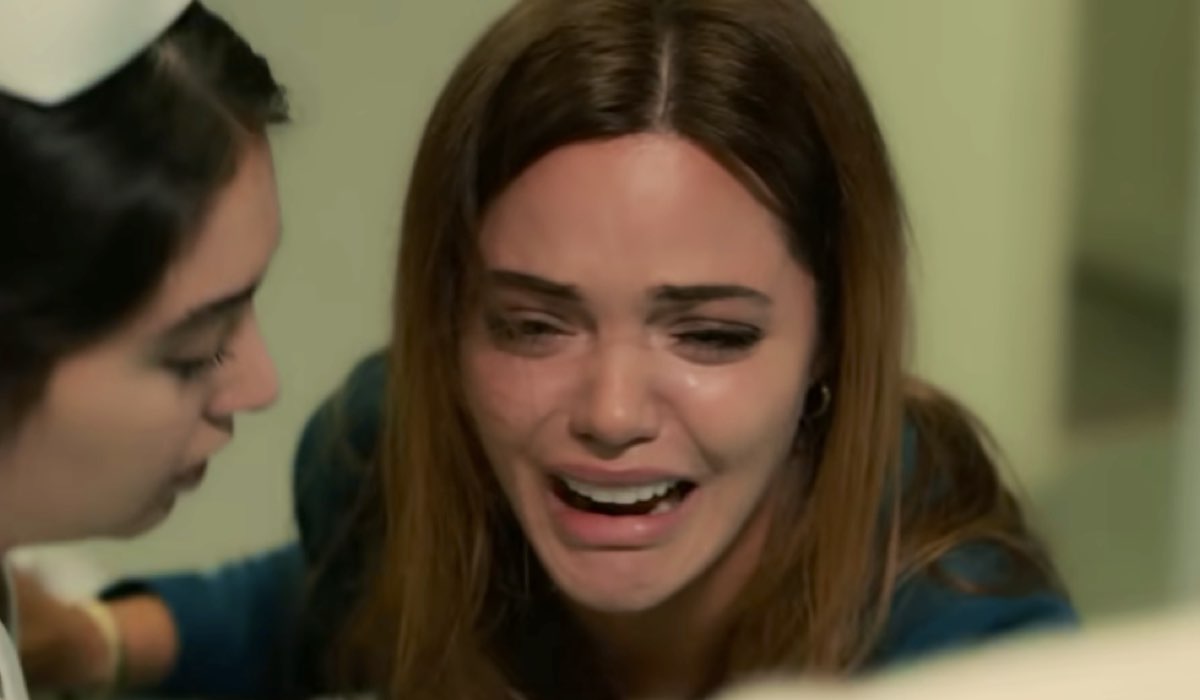 Discover more news from the Bitter Earth series!
Zuleyha, Mujgan and Fekeli go to the morgue to see Yilmaz's body, and each of them takes a moment to say goodbye to him. Before the funeral, Behice sprains his ankle, and therefore cannot attend. This fact – and her absence at Yilmaz's funeral – triggers the gossip of Sermin and Fusun, who suspect that the woman did not attend because she was unable to hide her joy at the death of Yilmaz, who – according to her – did so much suffer his niece.
In fact, following his death, Mujgan will inherit a large fortune as she is still married to him: the divorce, in fact, had not been finalized but only agreed verbally. Demir decides to accompany Adnan to the evening prayer in honor of Yilmaz, and Fekeli invites him to stay, telling him that she now considers him like a son.
How to watch Terra Amara on Mediaset Infinity in streaming
continue reading after the advertisement
Where to watch tomorrow's episode of Bitter Earth in streaming? It will be available on Mediaset Infinity, a free platform from Mediaset. To log in you need to create an account. Personal data and other essential data are sufficient, which you can also provide through a social profile.
Terra Amara repeat tomorrow
The episode of Bitter Earth in repeat tomorrow will always be made available on Mediaset Infinity (ex Mediaset Play). The platform allows you to recover programs broadcast on Mediaset networks even after they have been broadcast, on demand, like a "replica". It's not a real replica, but it's as if it were. The Turkish soap is also rerun every day on La5 with past episodes, and on Sunday mornings with the episodes broadcast by Canale 5 during the current week.