Beautiful previews of American episodes
What to expect from the next episodes of Beautiful then to week from 2-7 October 2023 on Channel 5? The autumn programming continues for the long-running American soap opera created by William J. Bell e Lee Philips Bell broadcast on the television station Cbs since 23 March 1987, and available in Italy for the first time on Canale 5 with the new unpublished episodes.
(ATTENTION: from Sunday 24 September 2023 the soap will no longer be broadcast on Sunday afternoons)
To find out now what happens in the plot after what we saw in the previous episodescontinue reading the article to discover all the news coming in the next episodes of Beautiful then to week 2-7 October 2023!
continue reading after the advertisement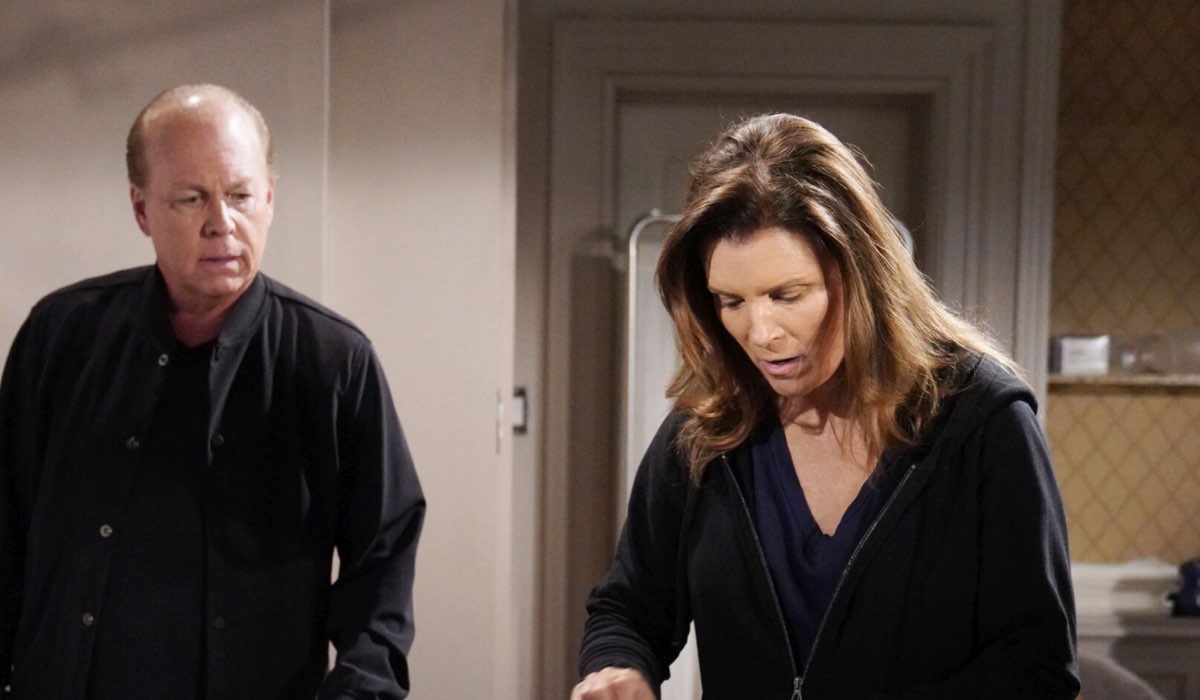 Taylor and Ridge worried about Steffy
In the next episodes of the soap Steffy is still at the center of Taylor and Ridge's concerns. They wonder if allowing her to go so far was a bad idea and blame themselves.
Meanwhile Sheila tries to convince an increasingly irate Finn that Li was in the wrong and that he had no choice but to kill her. Finn berates Sheila, claiming that she will never be his true mother. He then swears revenge on her.
Mike was discovered
Soon after Mike he knocks on the door and tells Sheila that the police and the Forresters just questioned him. Finn, who heard everything, assures Sheila that's almost over; they will find it soon. In response, the woman decides to sedate him again.
continue reading after the advertisement
Meanwhile, Sheila scolds Mike for coming straight to the apartment after being interrogated. So the man admits that he was risky, but says that they need a plan, that it's only a matter of time before they get caught. When Finn wakes up, Sheila apologizes for sedating him and adding some rules.
Wyatt and Liam talk about Bill
Meanwhile Wyatt admits to Liam to be worried about Bill who decided to meddle in this story to help in the search for Sheila. In the meantime Taylor let know Deacon that she and Ridge are going to Munich to help Steffy. But Deacon doesn't agree with this decision at all.
She is still alive there
Shortly after, suddenly, Li enters Liam's house who recognizes her instantly. After some pleasantries, she calls out Li's name Sheila and reveals that Finn is alive. Meanwhile, poor Finn tries to appeal to Sheila's emotional side, claiming that if she loved him, she would let him go.
He reveals to them that Finn is alive
Li once again tells Bill and Liam that Finn is alive and is being held captive by Sheila. He later adds details about how he saved him, pointing out that it's only a matter of time before Sheila actually hurts him.
The showdown between Finn and Sheila
continue reading after the advertisement
Meanwhile, the harsh confrontation continues between Finn e Sheila, until the boy decides to strike one last blow, concluding that she belongs in prison and will never be his mother. Right at the moment, Bill and Li burst into that room. The young man is stunned to see that his mother is still alive.