The episode of Men and Women: was enlivened by the presence of Giuseppe and Gabriela, two of the most popular characters of the latest edition of Temptation Island.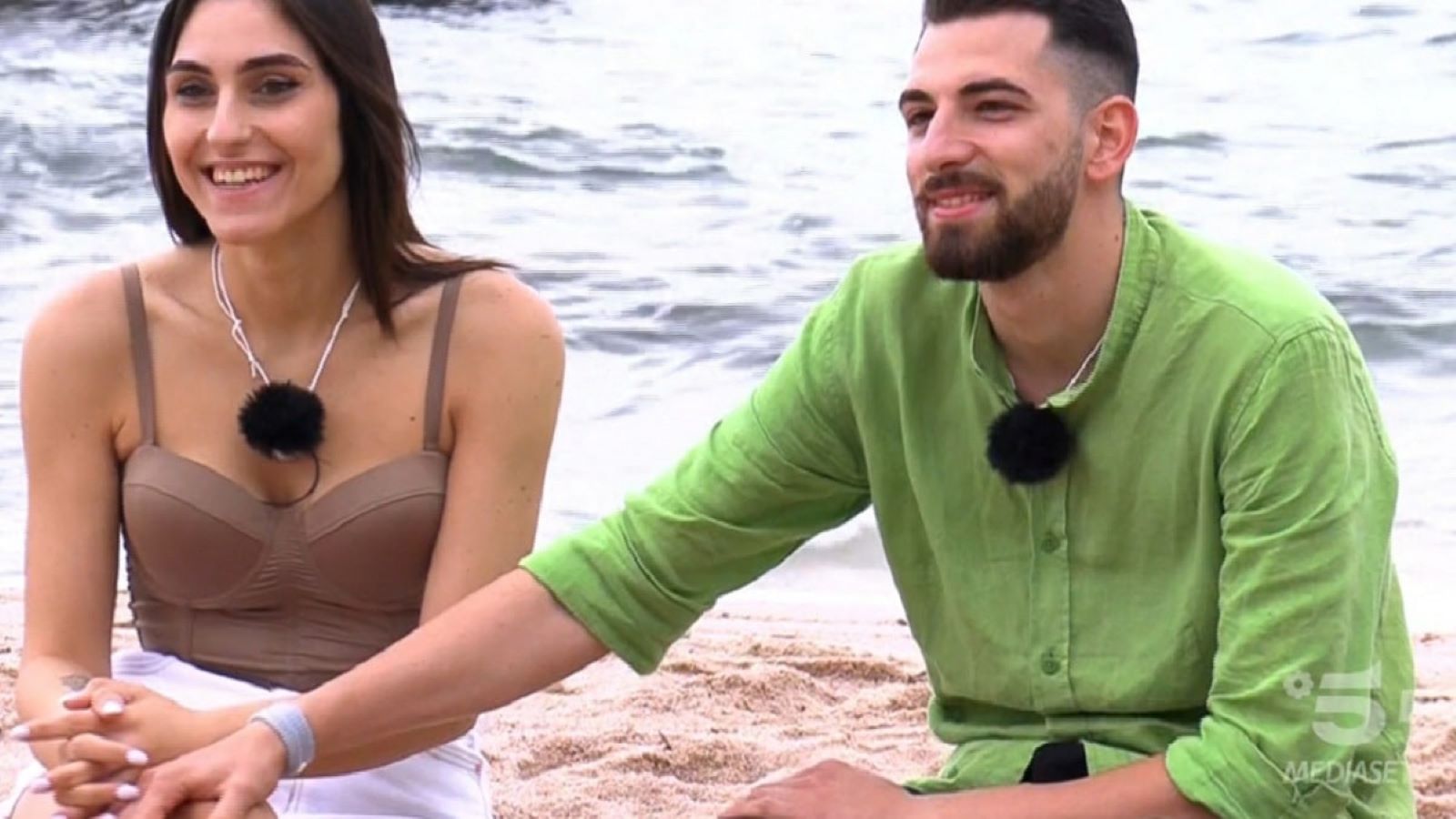 Even today at Men and women two characters from the latest edition of were guests Temptation Islandthat is to say Giuseppe e Gabriela the couple from Campania who, with their arguments and reconciliations, enlivened Filippo Bisciglia's program. Today the two thrilled the audience of the dating show: Giuseppe asked Gabriela to marry him.
"Let's leave the past behind us", Giuseppe had more or less said in the last confrontation bonfire on Temptation Island, recognizing his mistakes towards his girlfriend. He decided to change the page and dedicate himself body and soul to his relationship with Gabriela, without betraying her anymore. Gabriela, for her part, thanks to docureality she had acquired greater self-confidence, accepting Giuseppe's change with reserve, ready to leave him at the first false step.
Men and women: who is Brando, the new tronista of Maria De Filippi's program
After Mirko and Perla, today in Maria De Filippi's studio there were Gabriela and Giuseppe. The latter, thanks to Maria De Filippi, organized a surprise for his girlfriend. Before the marriage proposal Giuseppe dedicated a message to his girlfriend: "Many years have passed, and I can say that I have done a lot of stupid things lately. We went to Temptation Island, and that evening, sitting at the campfire, we parted ways. I couldn't sleep that night, I missed you terribly. Then, at another bonfire, we went out together, and that night we didn't sleep a wink, talking and crying. I realized that what I share with my friends I can also do with you. I deeply apologize to you for my actions and for making you suffer. You are the best thing that ever happened to me in my life, you were my first girlfriend and you will also be my last. You taught me courage, you were by my side at all times, you never let me lack anything. I even like you when we argue, because then we make up. Your eyes are everything to me. However, there is still one thing I need to talk to you about: a few mornings ago I told you a lie, and now I come in to tell you the truth because I want to look you in the eyes".
At the end of the message, Giuseppe entered the studio and was visibly emotional. He knelt in front of Gabriela and asked her to marry him. "The other morning I went to the store to get this. I made this ring especially for you, and I want to ask you if you want to marry me. Do you want to be my wife?". Gabriela, burst into tears, responded with a "Yes".
Maria De Filippi explained that the initiative was born from Giuseppe: "We spoke on the phone two days ago. I had to say this because it's important: it all started with him. I know the sisters are there too… I swear to you, Gabriela, that I didn't do anything. Tell him, Giuseppe"