Stefano De Martino and Antonino Spinalbese, Belen's two exes, decided to join forces and met in secret.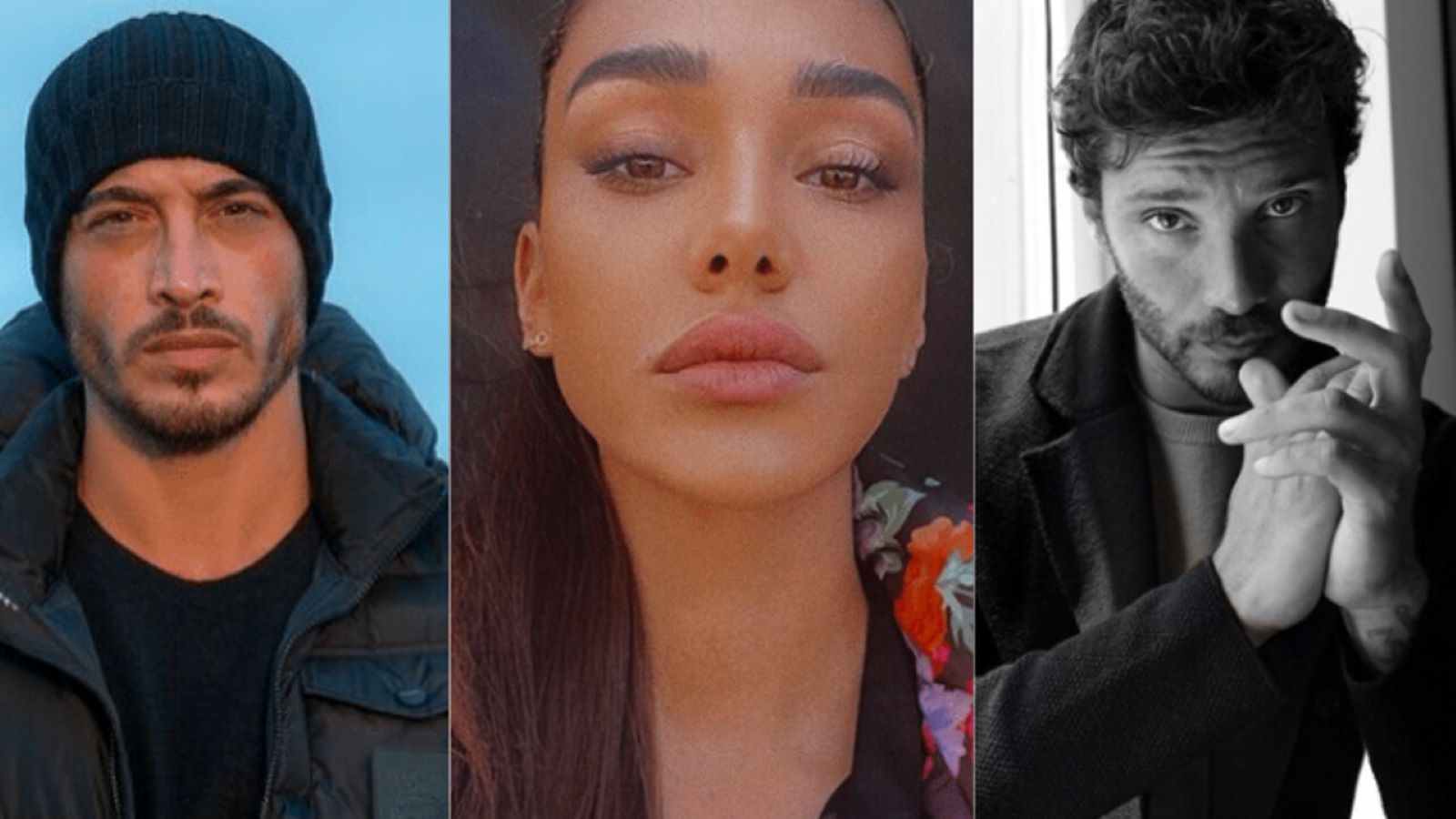 Stefano De Martino e Antonino Spinalbese they are both ex-partner of Belen Rodriguez and they are the fathers of her two children. According to what was reported by the weekly magazine Chi, the two are apparently dating met in secretprobably to discuss a common strategy now that another man has entered the Argentine model's life, the entrepreneur Elio Lorenzoni.
At the end of August, Belen published for the first time on Instagram some photos portraying her with Elio Lorenzoni, 40 years old, involved in the motor sector in the family business, "an SME with an 11 million turnover and 190 thousand euros in profit that deals with the trade and distribution of components for motorbikes and motorbikes", writes Money
Immediately after, Antonino Spinalbese started following Stefano De Martino on Instagram, as his followers noticed. This unexpected move was reciprocated a few days later by the host of Bar Stella. The fact did not escape the fans, who immediately began to ask themselves the reason for this rapprochement between two people who, until that moment, seemed to avoid each other.
According to the weekly Chi, the father of Santiago, born in 2013, and the father of Luna Marì, born in 2021, met a few days ago. The newspaper directed by Alfonso Signorini gave a summary of the two love stories: "Stefano, with some significant breaks, was linked to the showgirl from 2012 until last June, and with her he had a son, Santiago; Antonino, on the other hand, was linked to Belen from 2020 to 2021, and they broke up after the birth of Luna Marì. A few days ago the fact that Spinalbese started following De Martino on Instagram caused a stir. In fact, the two were rivals in love: when Belen broke up with Stefano, she met Spinalbese, and, when Antonino and Rodriguez broke up, she returned with De Martino".
The meeting between Stefano De Martino and Antonino Spinalbese
On the pages of the magazine we read about the meeting between the two former rivals: "Last Sunday, Rodriguez's two exes met at Stefano's house, with their respective children and remained together for three hours. There is an important reason, therefore, why two men like this can find themselves spending time together: the good of their children".
According to what was reported by the weekly, the meeting was not aimed at preparing a common strategy against Belen and her new partner. Stefano and Antonino would have seen each other solely for the sake of their children, even if it seems that an unexpected friendship was born between them.
"Santiago and Luna Marì are very close, and the fact that they met to play together made them happy. Now that Stefano De Martino and Antonino Spinalbese have become friends, they will be able to organize more frequent meetings for the children. It is likely that during these moments together they also discussed current topics. This is because a new person has entered the lives of the little ones: Belen's partner. We saw in the first photos of the showgirl with Elio Lorenzoni that they went to her house together with Luna Marì. The two men will have explained to their children, as Belen also did, that something has changed. The friendship between Spinalbese and De Martino will probably make things easier, creating a pact between the fathers for the good of all", concludes Chi.