The review of The Beast, a dystopian story of two souls destined to be together, and then split, over different centuries and different eras. The film, directed by Bertrand Bonello, was presented in competition at the 80th edition of the Venice Film Festival.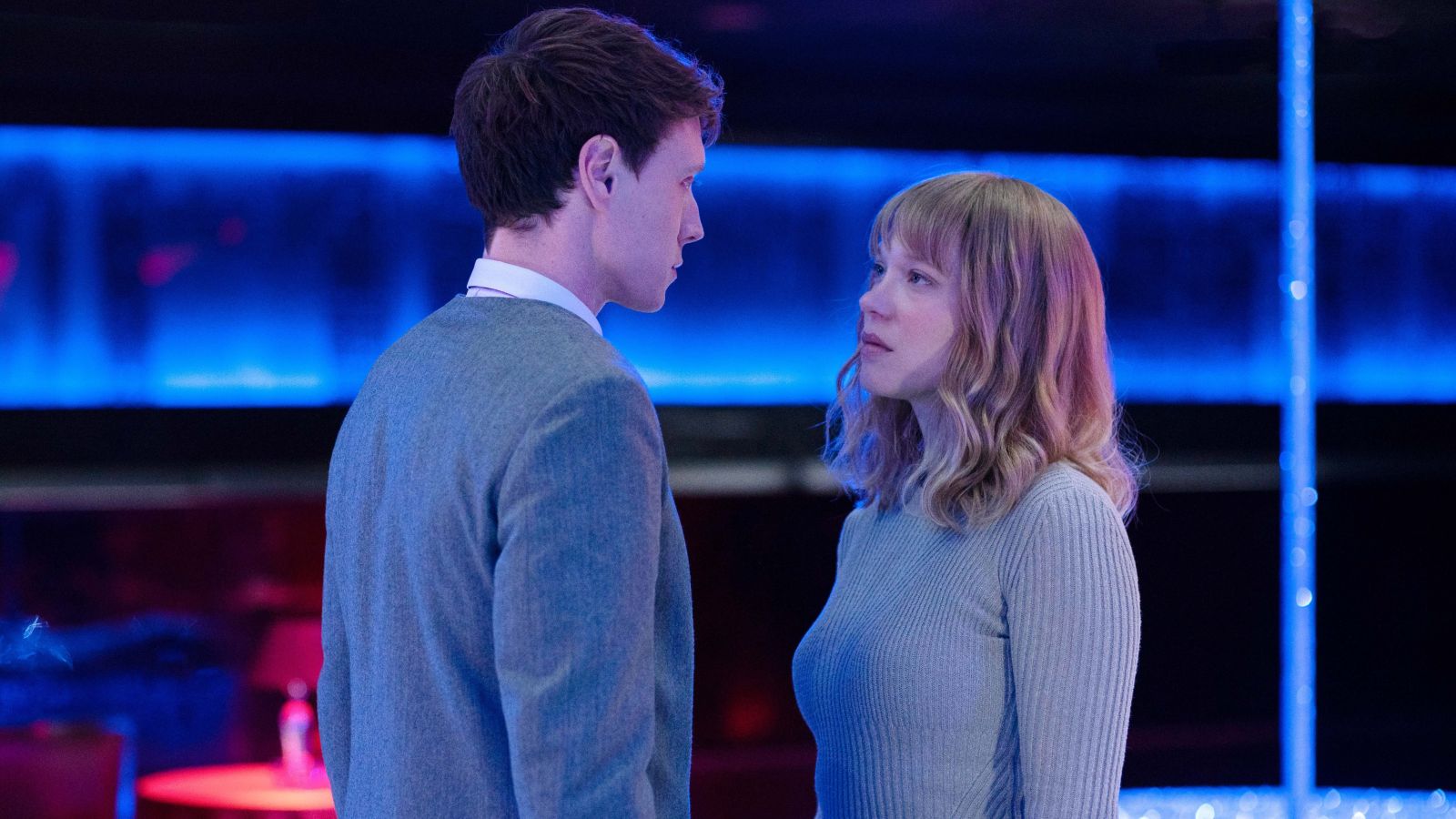 "There is only one doll, neutral enough, so that everyone will like it", and indeed Gabrielle is a unique model of a woman who overcomes the centuries, breaks down space-time barriers to invade the screen with words, doubts, grafted memories, or distorted memories.
As we will point out in this The Beast reviewil film directed by Bertrand Bonello and presented in competition at the 80th Venice Film Festival, is a long chase of two souls lost in time, ready to reunite before a possible, definitive farewell. No romanticism in Bonello's film, but only a strong narrative estrangement, the result of a recovery of a predominant montage made of scenes that chase each other, reiterate, deceive the spectator, leaving him to wander in a hall of mirrors in which everything seems to be a copy of everything , but reality slips through your hands, flying away like a pigeon in the sky.
The Beast: la trama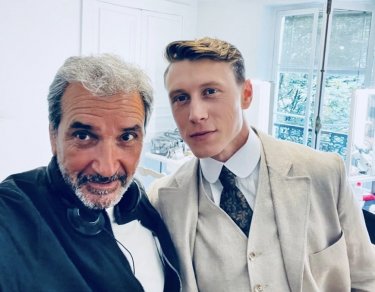 In the near future where artificial intelligence reigns supreme, human emotions are now considered a threat. To get rid of it, Gabrielle must purify her DNA: she then immerses herself in previous lives, where she meets Louis again, her great love. But the woman is overcome by fear, an omen that catastrophe is near.
Léa Seydoux: from The Life of Adèle to future Bond Girl, here is the new sex symbol of French cinema
Existences in progress for pasts to be recovered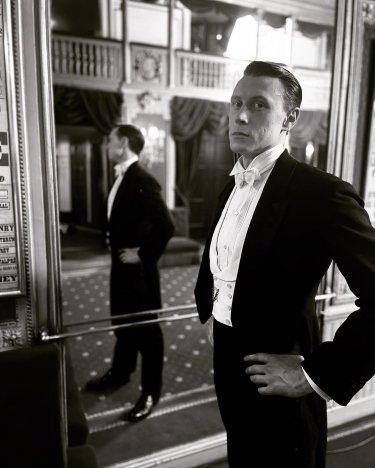 One, no one and one hundred thousand existences; no longer Pirandellian masks, or identities to be reconstructed and invented from scratch like Mattia Pascal, those of The Beast they are past existences collected in an archive seemingly impossible to unlock; a multiverse of unique existences, which are taken and lost, developing over the passing of centuries. A work that is influenced by Black Mirror, folding every single science fiction factor under the aegis of a human essence that is at times elusive and only superficially confusing. Yes, because the one written by Bertrand Bonello, Guillaume Bréaud and Benjamin Charbit is a tortuous path, a sinister and impervious path, during which a small distraction is enough for everything to get lost, like memories in the darkness of oblivion.
Call me with your memory and I will call you with mine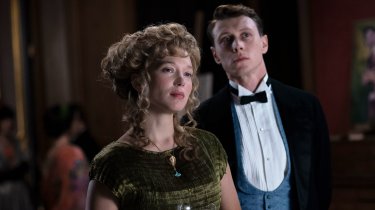 It is a structure that lives on the strength of its protagonists, The Beast. Unaware travelers of time, the characters played by Léa Seydoux e George MacKay they are the supporting columns of a mnemonic temple with a hybrid essence. In the Paris of today, which becomes that of yesterday (20th century) and tomorrow (2044), the two actors seem not to lose their compass, remaining firm on a path traced by artificial intelligence and factories of dolls, pigeons and memories, dreams and reality. Everything is nothing and nothing is real in The Beast. Nonetheless, the spectator is instinctively led to rely fully on these two Dantean guides, to search in the space of their deep gazes, or desperate screams, for clues to a story that continues to slip out of hand. Captured by shots wide enough to make Gabrielle and Louis integral parts of the space-time that they both cross, Bonello's camera envelops them and incorporates them in the ephemeral frame of a memory that seems as eternal as an entire existence.
Venice 2023: our guide to the 15 most anticipated films of the 80th Venice Film Festival
Intuit to understand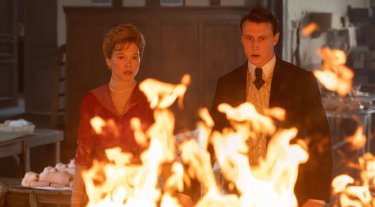 And those lived by Gabrielle and Louis are multiple, complicated existences; they are hearts that beat in unison in the space of a dream (because "love can only be made in dreams") and who move away when their eyes are opened and awake. The two actors weave together complex psychologies and minds with twisted memories, giving their characters a convincing humanity and feelings that are almost tangible in their distant and dystopian being. There are moments in which it seems difficult, if not exhausting, to understand the rational drive behind every action performed, or behavior expressed, then all it takes is one look into Seydoux's room, or a close-up on MacKay and all doubt vanishes, leaving room for sensations and affective participations that go beyond any rational understanding.And so, the greatest value of The Beast at the same time it becomes its greatest flaw: it is a work that must be felt, internalized, never understood. It is a film that must be watched by closing your eyes and opening the chest of instinct. Only in this way can we grasp the power of the beast, and its brute strength that takes and destroys everything, including memories.
Two destinies in the wave of time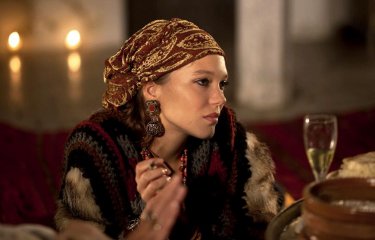 They are two souls designed to be together beyond time and space, Gabrielle and Louis. But every time their bodies get closer, and their mouths meet, the wave of destiny crashes over them, dividing them again, beyond other shores, other eras, other stories. A continuous chase of sensations for a man who ends up where the woman begins, stripped by Bonello of every form of classical narration to turn the tables on the table and deconstruct the traditional forms of the story in favor of a syncopated and fragmented editing, in which nothing – not even time – is certain. Everything is therefore wrapped in a substratum of barely mentioned science fiction which at times makes a random thought inaccessible and elusive, or an idea that does not materialize into practical and tangible facts. Each space-time sequence is developed with attention and knowledge of the facts, finding within it a beginning, a development and an epilogue.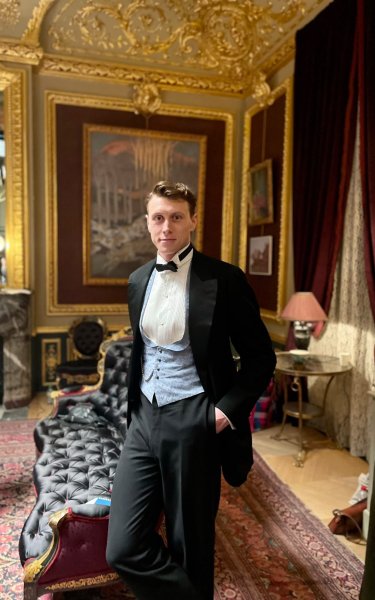 Can't do it a multi-layered operation which seen from afar can help to appreciate the final meaning of the entire work, but which up close denounces the alienating and disorienting nature of every single sequence. In this expansion of stories to the second, a greater concentration on the gap between the contemporary era and the future one (the same one that will give rise to the story) would certainly have benefited the total involvement of a spectator at the mercy of conflicting feelings and emotions. Nonetheless, the macro-sequence of Paris at the beginning of the twentieth century is there to dominate the first act of a film that remains stuck like an ununderstood dream; it lurks in the mind, generating questions and developing theories, clouding the mind and opening the unconscious. Because only in dreams can you make love, and perhaps to understand The Beast we must equally wander in that dreamlike cloud of lost realities – and roads.
Conclusions
We conclude this review of The Beast by underlining how Bonello's film, however elusive and at times inaccessible, manages to penetrate the deepest substrata of human thought, generating questions and suggesting hypotheses. His souls in constant search for each other are an integral part of the space-time that encompasses them, generating an internal psychological and mnemonic journey within a multi-layered story.
Because we like it
The performances of the two protagonists, capable of supporting the weight of a work that is not very accessible.
The assembling.
The reiteration of a simple gesture, or a precise moment that binds together past eras.
The complexity of the story that brings a bit of freshness to the genre.
What's wrong
The Paris macrosequence.
The desire to push on the mental side, leaving aside the narrative at certain points.