And thriller-horror disturbantebad, psychologically brutal, almost completely devoid of blood (except in the final minutes), of those that remain with you at the end of the viewing and leave a sense of anxiety and profound restlessness: it is Speak No Evilil film by Danish Christian Tafdrup who we discovered thanks to the invaluable homevideo release of Midnight Factory, the Plaion Pictures series.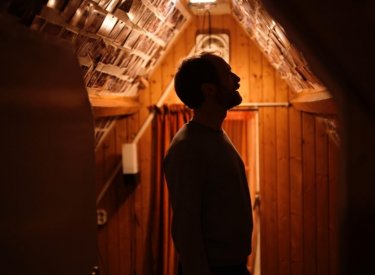 As we will see in this review, that of Speak no Evil it is an apparently simple plot, which in reality presents a whole series of very interesting readings, from friendship relationships to parental ones, from the value of good education and forced respectability to the desire to let oneself go to pure instinct, ending with the theme of evil which, when it crosses a destiny, sucks it in like an inevitable whirlpool.
Two families and an unpleasant holiday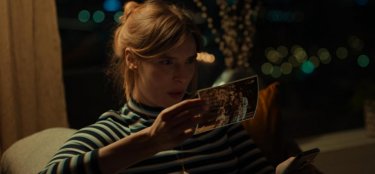 In Speak no Evil it all starts in charming Tuscany, with two families who know and like each other on holiday. The Danish couple formed by Bjørn (Morten Burian) and Louise (Sidsel Siem Koch), with their little daughter Agnes, meet a Dutch family composed of Patrick (Fedja van Huêt), his wife Karin (Karina Smulders) and their son Abel, a young boy grumpy who cannot speak due to congenital aglossia. Some time later, the Dutch invite the Danes for a weekend in their country house: despite not knowing their new friends well, Bjørn convinces the more skeptical Louise to accept.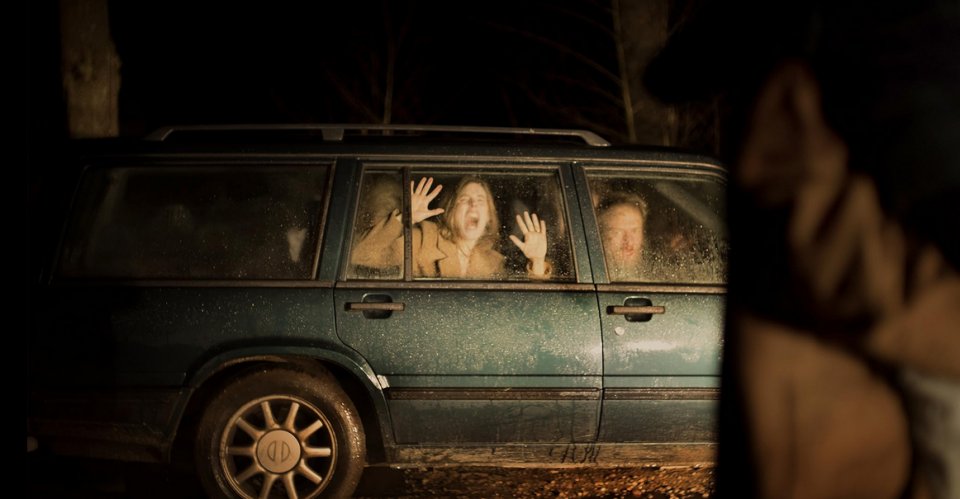 But the reunion doesn't go as planned: the Dutch couple will give rise to a series of small and irritating discourtesies, from the blatant invasion of privacy to the intolerance for Louise's vegetarian habits, from the grumpy behavior with their son Abel to the orders given even to little Agnes. A series of unpleasant behaviors, subtle psychological violence perhaps only misinterpreted or misunderstood, but in reality gradually more and more disturbing and pressing, until they reveal an unsuspected horror.
Instinct, good manners and victims who are their own executioners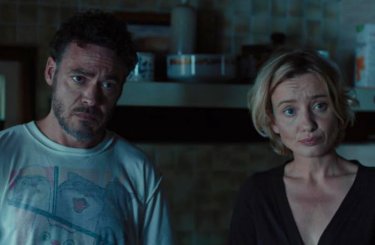 The first sequences already reveal that Danish Christian Tafdrup's work is not banal and offers a decidedly unexpected menu to the unwary viewer. A mysterious beginning almost Lynch-like, then a soundtrack placed there to generate a meandering and constant tension on apparently banal everyday scenes, which, accompanied by another piece of music, could have appeared to be those of a harmless comedy. Instead, Speak No Evil is a progressive descent into hell. Even easy to predict because very few times have we wanted to shout at the protagonists, in this case the Danish victims of the affair, what the hell are they waiting for to leave a place? unpleasant and embarrassing situation, certainly a harbinger of something very unpleasant. Also because during the affair they had the freedom and opportunity several times.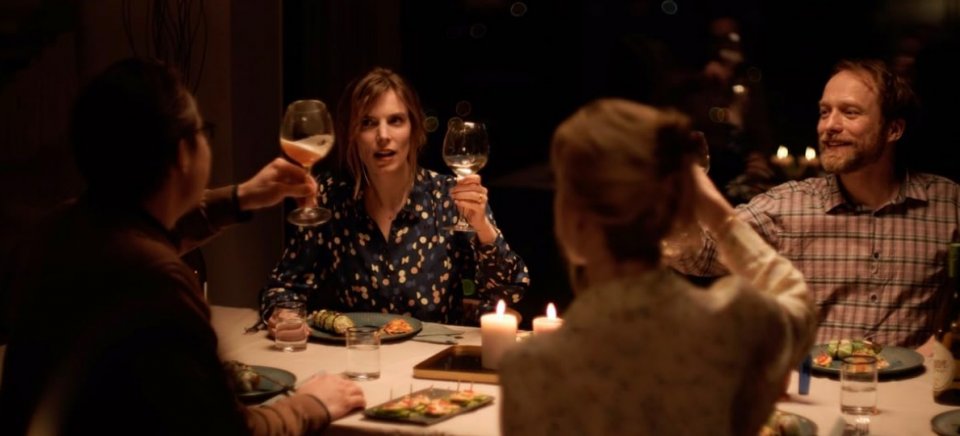 But be careful, because what might seem like senseless and totally absurd behavior, perhaps even just a narrative gimmick to move the story forward, is actually the fundamental crux of the film. Why don't they leave? Why do they go back when they have already done it? It's not a question of a fascination with evil (still ignored until the end), the fact is that Bjørn, who of the couple is the one who is most convinced to stay each time, sees in Patrick almost a sort of model who embodies his desire to escape from a life oppressed by conventionsbarriers and good manners.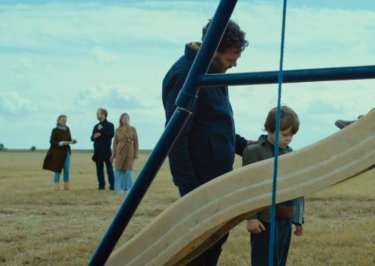 In this sense, the scene in which the two men go to scream in the open spaces, in which the repressed Bjørn emerges, is enlightening. The fascination therefore is with Patrick's ability to satisfy his own urges. Even if in reality a total surrender to instincts is still unsatisfactory, because as we will understand in the end, it is a thirst that can never be quenched. At the same time, finding a balance between the two behaviors is difficult. The Danish couple continues to rely on good manners, on a sort of sense of duty which however will be fatal. In the end, not understanding the continuous and sinister signals, the victims almost become their own executioners.
20 cult horror films to watch
The pure evil that looms inescapably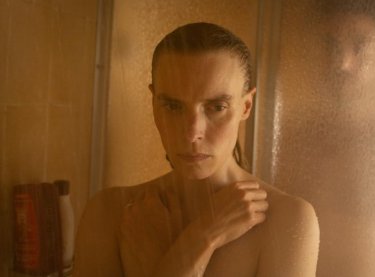 Speak No Evil has the merit of traveling on a constant carpet of anxiety, on a sensation of something horrible that looms inescapably over the protagonists, even without resorting to physical violence (until the almost unbearable finale), but only with unpleasant behavior and verbal barbs. All conducted by a director who skilfully plays with sound and photography to support this anxiety-inducing stage. Until the finale where evil explodes naked and raw for what it is, without inhibitory brakes, and where we will also understand the truth about why little Abel has his tongue cut out.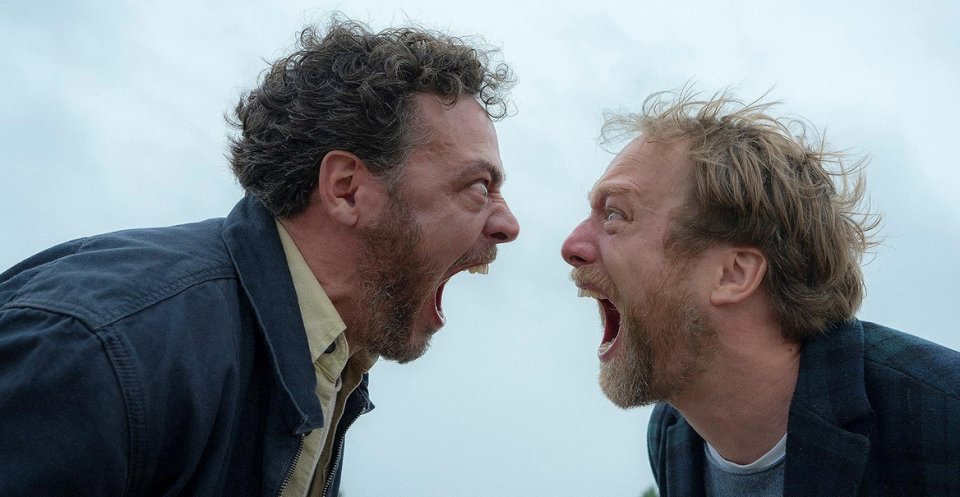 But it is an explosion in which the victims still accentuate the feeling of being co-responsible for how it ended (in this regard, a joke from Patrick which we obviously won't reveal to you will be illuminating), for having done nothing to pull the plug from the vortex into which they were falling, even though they had the chance. But when he meets pure and unjustified eviltrusting and putting on a good face is the wrong thing to do.
The blu-ray: a booklet, an excellent video and audio that enhances the soundtrack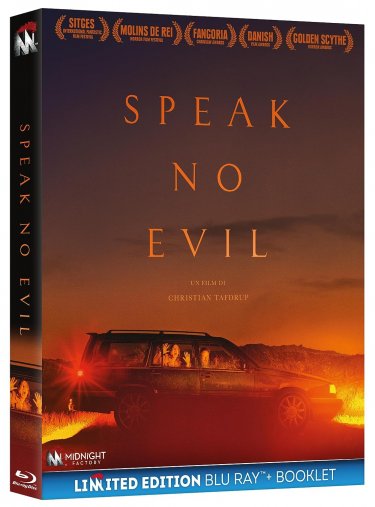 As mentioned, we were able to find out Speak No Evil thanks to the homevideo release of Midnight Factory, the Plaion series. The blu-ray that we analyzed comes in the usual elegant packaging slipcase with attached booklet. The technical department is excellent, with a video that is excellent in terms of detail and compactness, which remains clear and well defined even in the many dark scenes, with a chroma that is as lush and exuberant in quiet everyday life as it is sinister in moments of tension.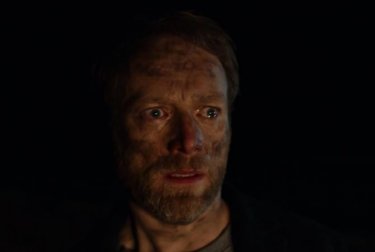 The audio is even more effective, a DTS HD 5.1 present for both the Italian and the original: here it is not a traditional horror between screams and thuds, but the tracks still enhance the tense and disturbing soundtrack thanks to a notable fullness of sound. But the audio is also excellent for general involvement, good spatiality in the sound effects, consistency of the bass and precise dialogues. In the extras, in addition to the aforementioned booklet, there are also 18 minutes of promotional clips (basically clips from the film) and the trailer.
Conclusions
To conclude the review of Speak No Evil, we reiterate that Danish Christian Tafdrup's is a disturbing horror-thriller, worth seeing, only apparently banal but which in reality lends itself to numerous readings. A film that, without resorting to blood but rather a lot of tension and meandering psychological violence, succeeds in its objective of remaining engraved in the viewer's mind.
Because we like it
The ability to maintain a constant state of anxiety and tension, at times with only the soundtrack.
The subtle but direct use of psychological violence is very effective.
The theme of repressed instinct is addressed in an original way.
What's wrong
At first reading, some of the protagonists' behaviors may appear totally senseless.