Il Paradiso delle Signore 8, will Concetta take Agnese's place?
While waiting for the previews of the very first episodes of the Daily 6 season of the soap set in Milan in the Sixties, let's start thinking about the elements we have. Neither The Ladies' Paradise 8, Will Concetta take Agnese's place? Concetta Puglisi is one of new entry of the new season. At the link you will find all the details on the character. Before going to the bottom of this hypothesis which – for now – has not found official confirmation, we would like to go over one predictive scene of season 7 of Il Paradiso delle Signore. Crazy how, after a year, there is a connection with the debut episode.
In episode 1 of Il Paradiso delle Signore 7, for other reasons, Mrs. Amato's presence is called into question. If you remember correctly, in fact, the Countess dictates her rules in the department store, causing agitation. Agnese brings the Countess the clothes of the ladies of the Club, including that of Marescotti. The Countess thanks her. She can go. Agnese adds that she won't be taking any adjustments for the next two weeks. She has to take care of the new collection. Adelaide does not allow replies. Agnese replies that they are not clothes from Paradise. Adelaide claims that she enjoys great privileges. "You are required to comply with my requests" says the Countess. Indulge in the demands or leave: so Amato chooses the latter. "I need to work to live, but my dignity is not for sale" says Agnese, leaving her apron. Agnese resigned. Flora chases her. "No one has ever allowed themselves to treat me like this. Nobody" shouts Agnese. She is Adelaide's first victim.
With the beginning of The Ladies' Paradise 8, there is no problem with Adelaide's meddling in Conti's kingdom. However, Agnese will not stay in Paradise. Antonella Attili – the actress who plays her – is not in the cast. Consequently, we wonder if Concetta could be her replacement.
Il Paradiso delle Signore 8, Will Concetta work with Maria in the Atelier?
Discover other news from the Ladies' Paradise series!
continue reading after the advertisement
We have no official confirmation about the theory that Concetta could take over from Agnese in the Atelier. However, we have doubts from the photos sent to us by Aurora TV on 26 July 2023. Some are taken in the Atelier: it could be linked to the fact that Concetta is Maria's mother. Vito's girlfriend is the designer of Paradise. There would be nothing strange in choosing that location for the stage photos.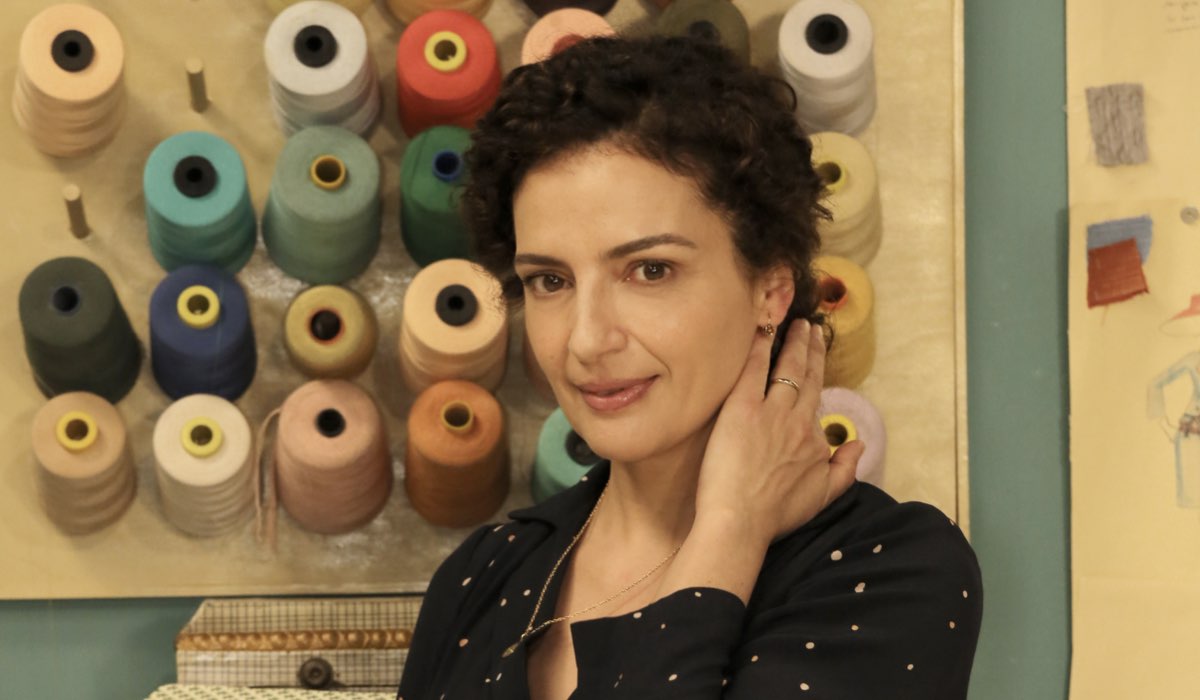 At the same time, with the lack of Agnese Amato (and Paola Galletti – what happens to her?), the Atelier would remain undefended. The only certainty, for now, is that a new designer will arrive to support Puglisi for the launch of the men's line. For the rest, let's leave room for speculation!