Yes, we got excited. And yes, we were in anxious anxiety most of the time. Cramped and sitting on the armchair in the room, eager and hoping that the pain staged, as intriguing as it is preparatory to the narrative, was then developed in such a way as to create the right empathy between the parties, without the pain itself hitting the protagonists (absolute ) of the film. Yes, right from the title, it is clear: Dogmanwritten and directed by Luc Besson is a film that has dogs as main characters. Many, dogs. Dozens and dozens. Of all breeds, of all sizes. After all, dogs, in difficulty, "they overcome differences by forming a group". A large group, a team. Or rather, a rescue team. Why, "Wherever there is an unfortunate person, God sends a dog."reads the tagline by Luc Besson, who quotes the poet Alphonse de Lamartine to introduce what, according to our review, is his best film since Léon.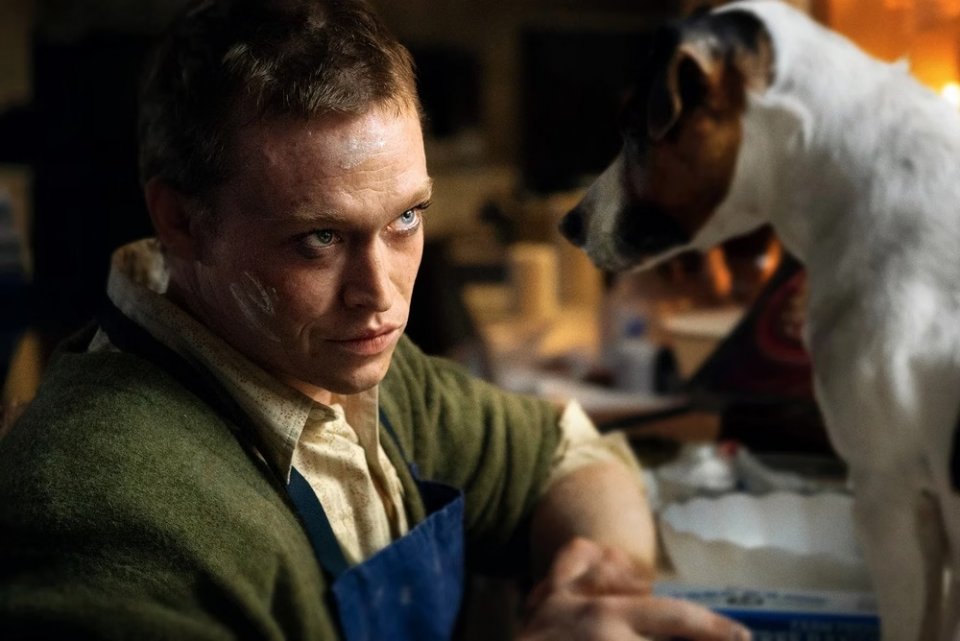 And coincidentally, like Jean Reno and Natalie Portman in 1994, this too is a story of strays, of the last, of the forgotten. Of shared love, and unexpected healings. A story of dignity, of friendship, of painful sweetness, which ignites a pulp-tinged drama (there is no shortage of gunshots), referring aesthetically to the tables of a graphic novel. Instead, Dogmanpresented in Competition a Venezia 2023, is original, organic material, inspired only in part by a newspaper article that told of a child locked in a cage when he was five years old. Around this experience, widening the field and making us feel each sequence, Luc Besson sets up the structure of a genuine film, which doesn't care about imperfections and unbelievability, making us root for an unfinished hero who, as if he were a fable, law Romeo and Juliet to an audience of hairless and irresistible foundlings. Needless to say, a scene worth the film.
Dogman: the hero we needed
Yes, an unfinished hero. A half-hero, who we embrace and hold hands from start to finish. We take his side, always and anyway. A character written to stay, to be as controversial as he is lucid in his reasoned vision. Around his world, around Douglas' world (Caleb Landry Jones, simply crazy), there are the sticky and horrifying shadows of his violent father and his narrow-minded brother, fearful of a God who has made them cowards and despicable. Sick individuals, incapable of feeling love, pouring violence on him, on his mother, on a pack of dogs locked in cages, and kept on an empty stomach to make them mean and ravenous. If it weren't for that "Dogs are better than men. They have all their virtues, and none of their defects. Except one: trusting too much".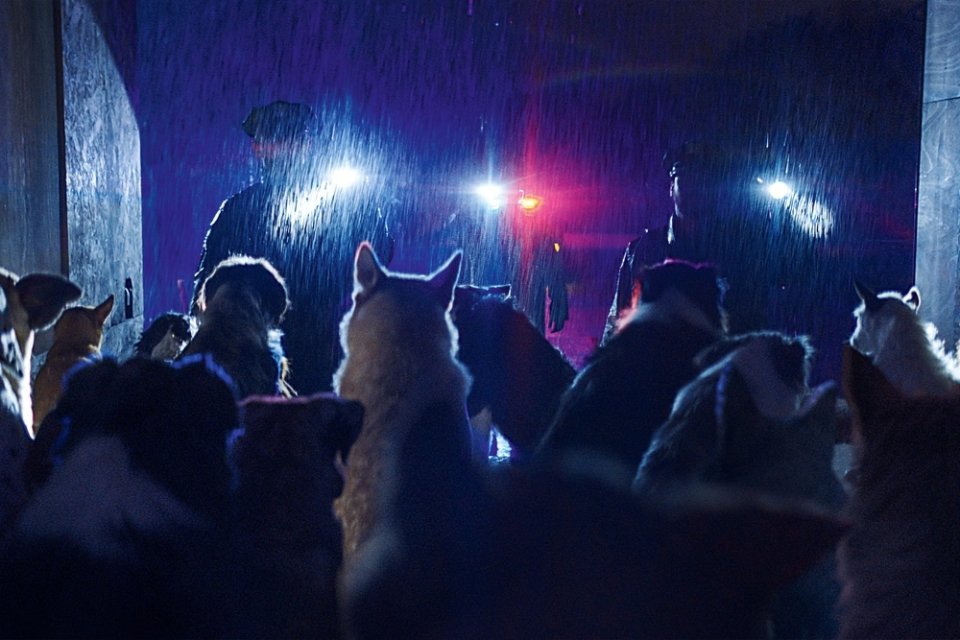 Don't worry, though: in Dogman, by clear and noble stylistic choice, violence directed towards the dogs is never shown, constantly staged by the cross story of Douglas, who as a boy is thrown by his father in the dog cage for having shown them compassion and affection, then finding him grown up, aboard a van, made up like Marilyn Monroe, wounded and covered in blood. What will have happened? Here, starting from the aforementioned excerpt from a newspaper article, Luc Besson imagines the future life of the boy, cared for by the love of dogs. An interrupted boy, literally broken (he will be in a wheelchair when he grows up, but we won't reveal the reason), who has somatized the horror and violence to turn it into empathy towards strays like him. Towards the weakest, against the rich and against power. Convinced that the world needs more equity, more balance, more redistribution.
"Dogs don't lie when they talk about love"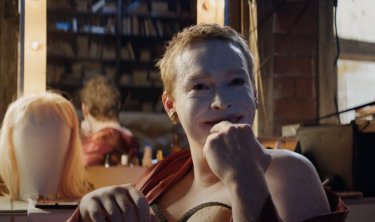 Speaking of fairy tales, Dogman is one of the black, very black ones. A fairy tale of outcasts, in which sadness merges with the roots of a tree with a scarred past, and which grew up in the middle of the storm. The one staged by Luc Besson, then, is postmodern genre cinema that winks at the Nineties. It's training cinema, it's pop cinema and it's cinema of feelings. Because, behind the thick twilight blanket, the value of the story is to be found in the glances of trust between Douglas and his faithful dogs, who understand him at just a glance. He is one of them. An irregular, one who apparently prefers substance, making fun of the world (and himself) by wearing makeup Edith Piaf, and singing on Fridays in a night club. Looks and details, while Besson's direction exudes smells, colors, suggestions.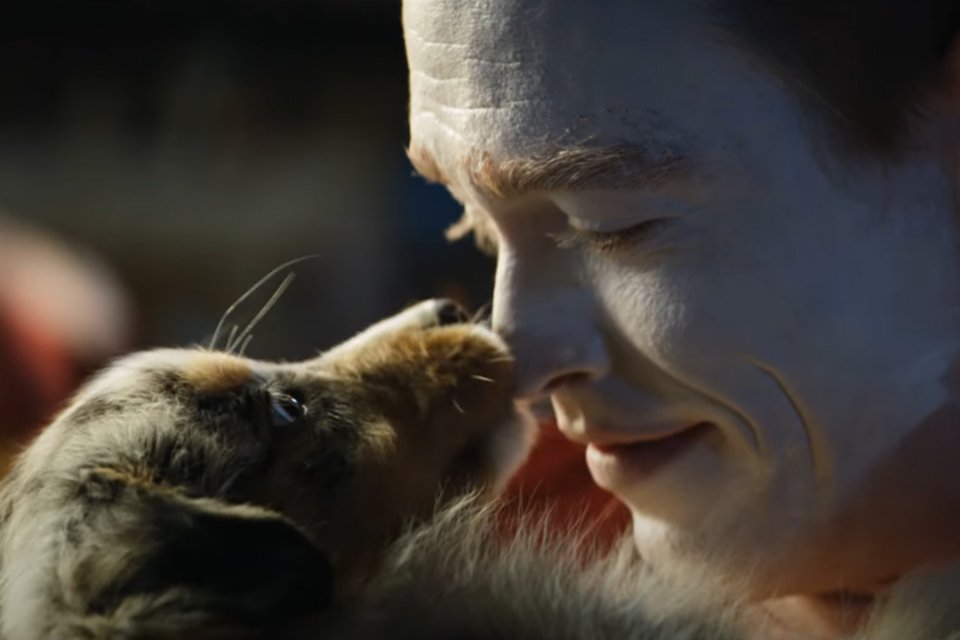 Aware of the theme, as well as of the responsibility in lighting up the rhythm and the tone that never drops, the French director fully captures the emphasis of his screenplay and of the character, made wonderful by the schizophrenic and syncopated interpretation of Caleb Landry Jones, amalgamating the perpetual misfortune to an invigorating and comfortable warmth, both human and canine (we admit it, a little more canine…). For this reason, even if we wrote it at the beginning, we come back to it: Dogman, in the simplicity of a pure work, markedly emotional and naive in its absent-mindedness, overcomes every type of uncertainty, finding strength in the evolution of Douglas, together with the nice and genuine troop of faithful companions. After all, between the dark ripples and the jazz of Miles Davis, not to give up a dispassionate hint of eclectic humour, Dogman it's a film about salvation, and about the pure side of the soul. A salvation that passes through the care and protection given and supported by love that asks for nothing in return, and therefore divine in its highest emotional and expressive form. After all "dogs don't lie when they talk about love".
Conclusions
The talent of Caleb Landry Jones, a group of wonderful dogs, Edith Piaf and a story of salvation and pain. Part pulp, part graphic novel, Luc Besson hits the nail on the head with the poetic Dogman, the story of an outcast cared for by the love of his faithful four-legged friends. And we wrote it in our review: the film, exciting and well shot, is a manifesto of pure and noble, salvific and decisive love.
Because we like it
Dogs!
The talent of Caleb Landry Jones.
History.
The end.
What's wrong
Some quite obvious naivety.