Tonight on Canale 5 in prime time, a new appointment with The girl and the officer: plot and cast of the two episodes of the Turkish series aired on August 27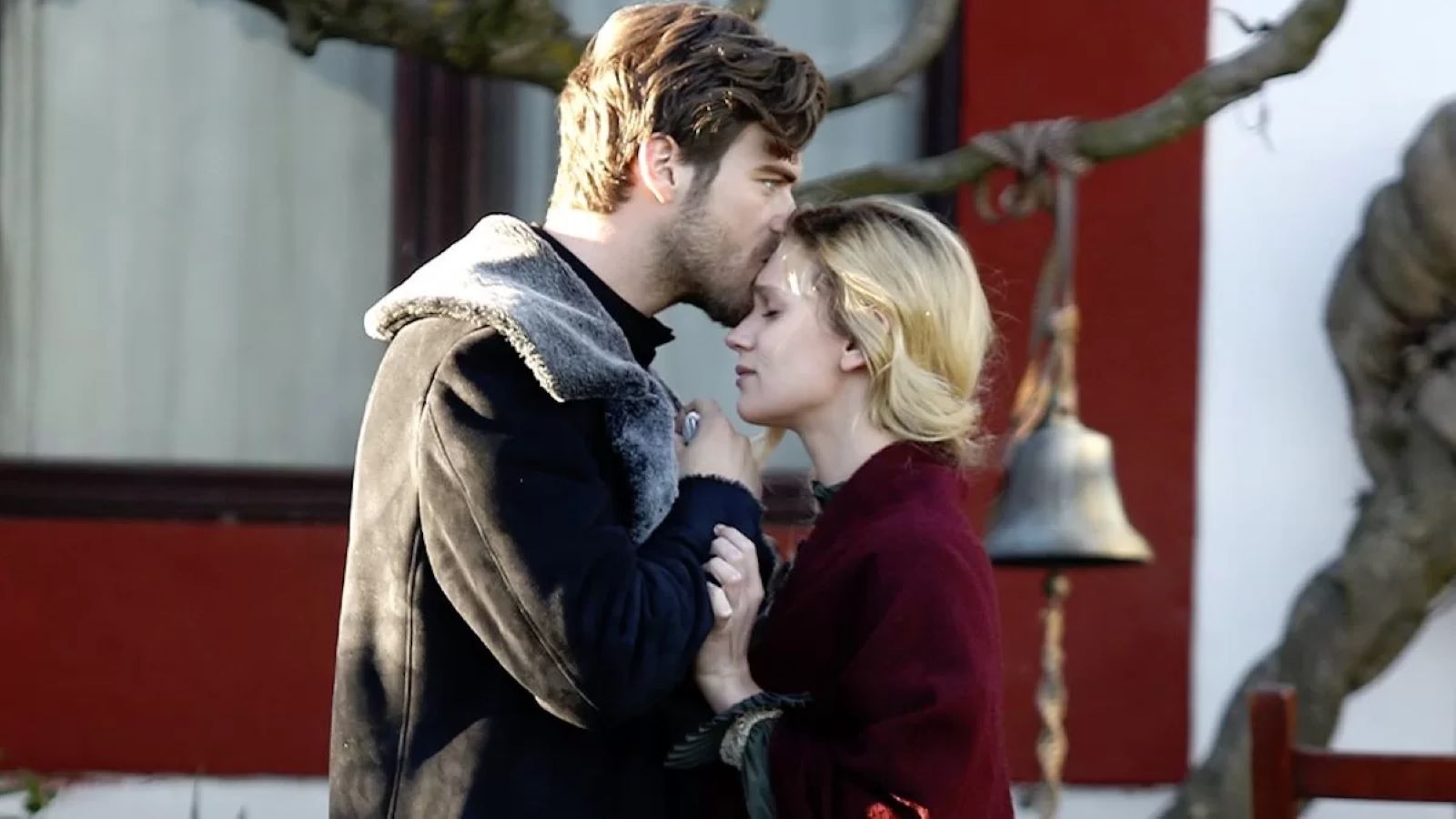 The girl and the officer become this eveningSunday 27 August 2023, in prime time on Channel 5. The Turkish series, inspired by one true storywas filmed between Istanbul, St. Petersburg and the Ukraine and tells of a passionate love triangle. Plot, casttrailer of tonight's episodes.
Kurt Seyit ve Sura, this is the original title of the series, was broadcast in 2014 on Star TV, a private Turkish broadcaster.
The Girl and the Officer: Plot
During the Crimean War, Kurt Seyit and his wife Sura, tsarist soldiers, flee St. Petersburg seeking refuge in Istanbul during the Bolshevik revolution. Their love is tested by familial interference, social expectations, and historical events.
The episodes air tonight August 27th
Episode 37
Seyit asked Emine for permission to marry his daughter. The proposal leaves everyone amazed, but Emine categorically refuses; she will never allow her daughter to marry a man who has a mistress. Seyit feels deeply offended by the words used by Emine, especially in reference to Sura, and shares his frustration with Celil, who tries to make him think.
Meanwhile, Binnaz tries to convince Emine to return to Pera, in order to allow her son to ask for Ayse's hand according to traditions. Meanwhile, Sura meets Serge, a young Frenchman and son of a renowned perfume manufacturer. The man is immediately fascinated by the beauty of Sura.
Episode 38
Seyit was injured while trying to save Burhan and spends the night at Lotfu's house, where Murvet takes care of him. Guzide, unable to stay away from Celil, goes to her office to say goodbye once and for all. However, as she is leaving, she spots Ayse, who threatens to tell Yahya everything.
In an attempt to stop Ayse, Guzide pursues her, but is tragically run over by a carriage, resulting in the loss of the child she was carrying.
The Girl and the Officer: Performers and Characters
In the clip uploaded to Mediaset Infinity, the promo of the August 27 episode
True story
The Girl and the Officer is a true story. Turkish writer Nermin Bezmen, author of the books Kurt Seyt & Shura and Kurt Seyt & Murka, is the granddaughter of Kurt Seyit. Her grandmother, Murvet, told her story, which Bezmen then reconstructed by interviewing Shura's sister and daughter. These events were later narrated in her novels.