Italian actors and celebrities unite on social networks by sharing photos with the hashtag #IoNonSonoCarne, in response to the gang violence perpetrated in Palermo against a young girl.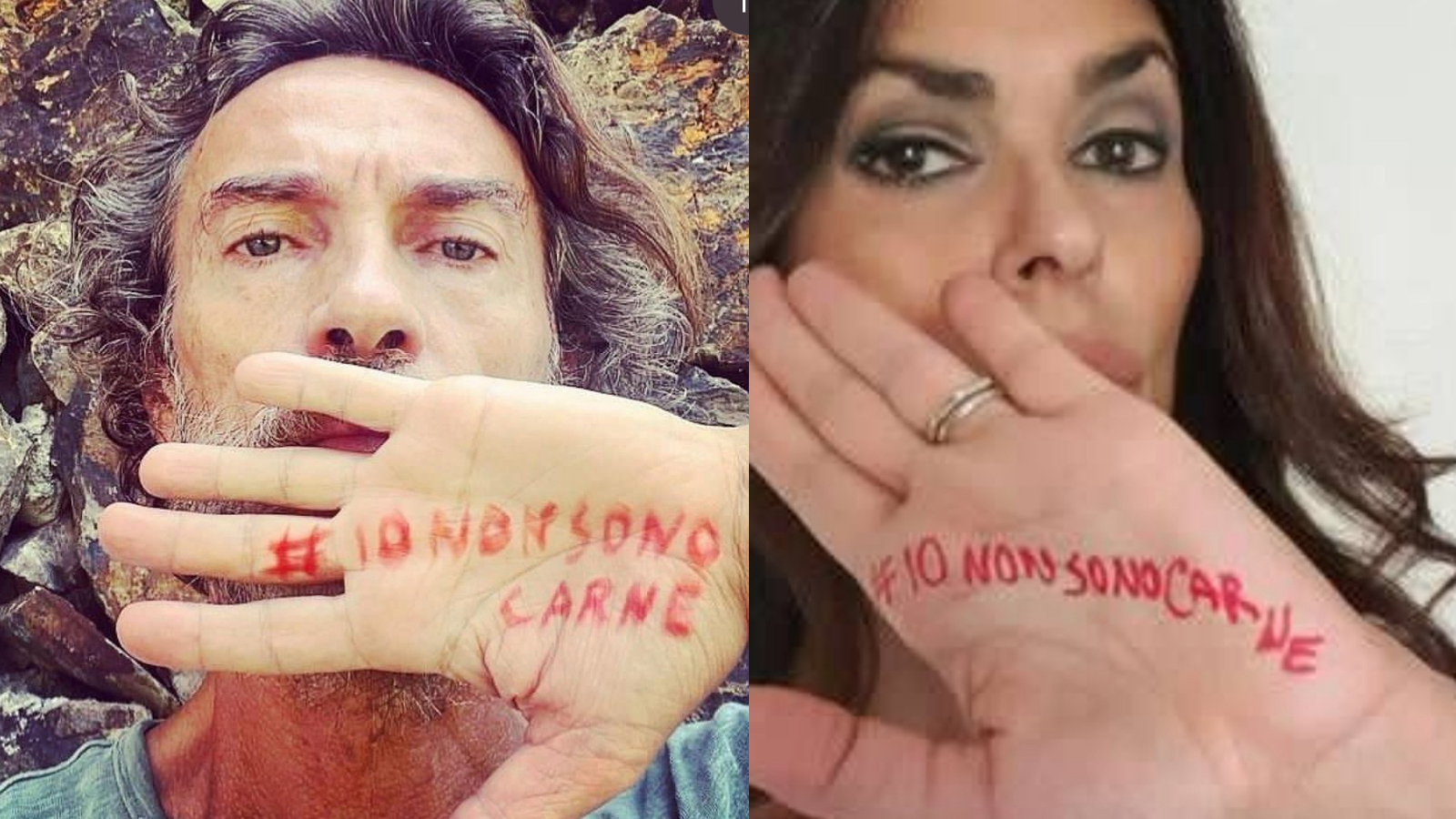 Italian celebrities unite and take a stand on social media firmly against violence against women for denounce the gang rape of Palermo occurred against a 19-year-old girl on the night between 6 and 7 July last. Many famous people with an important following who have decided to put their face in it and support the victim, but in general the victims of abuse, sharing photos and hashtags with the words #IoNonSonoCarne in their profiles.
Among the participants who shared the writing, some imprinting it on the palms of their hands, there are: Alessio Boni, Maria Pia Calzone, Michela Andreozzi, Maria Grazia Cucinotta, Alessandro Preziosi, Caterina Balivo, Nicoletta Romanoff, Elonoire Casalegno, Samantha de Grenet, Caterina Bailiff, Elisabetta Gregoraci, Adriana Volpe.
Following the photos shared by the VIPs:
How the initiative was born
The initiative was launched on Instagram by Fab! as a response and reference to the message sent in the chat of the "mass rape" group by one six seven suspects who try to justify their actions by saying "meat is meat". So says Fab's Instagram post! which started the protest: "'Meat is meat' is not the justification that a 20-year-old has given himself, it is the phrase he has heard a thousand times from the adults in his life – fathers, mothers, grandparents, uncles, family friends. We at Fab rebel against those who reduce the prey to a piece of meat to rape and the predator to another piece of meat enslaved by his instincts. Women and men are not meat, #IoNonSonoCarne. Share the hashtag in stories with a photo of you, and tag us. Let's make our voice heard. We are not meat."