A few days after its debut on Netflix, the cast and crew of ONE PIECE tell the live-action in a featurette also containing unpublished scenes: let's watch the video together.
There are 10 days left for the debut of the highly anticipated live-action Of ONE PIECE are Netflix, and the fans are excited about it. To help kill the wait, the platform today shared a featurette which, between behind the scenes and unpublished scenes, together with cast and crew retraces the production of the show. Are you ready to embark on an adventure? Then open the video and click on the play button.
ONE PIECE is about to land on Netflix
Iñaki Godoy, Mackenyu, Emily Rudd, Jacob Gibson, Taz Skylar and the show's crew, including producers Matt Owens and Steve Maeda, tell us what it was like to bring one of the most popular manga ever to the screen in the flesh .
Indeed, the Straw Hat Crew will come to life on our televisions starting from August 31, when the 8 episodes of the first season of the series will debut, retracing the adventures of the Mugiwaras during the Saga of the Eastern Sea.
With ONE PIECE Netflix wants to "rewrite the history of live-action adaptations"
We will meet many characters, such as Buggy (Jeff Ward), Shanks (Peter Gadiot), Koby (Morgan Davies), Garp (Vincent Regan), Mihawk (Steven John Ward), Zeff (Craig Fairbrass), Arlong (McKinley Belcher III ) and many others.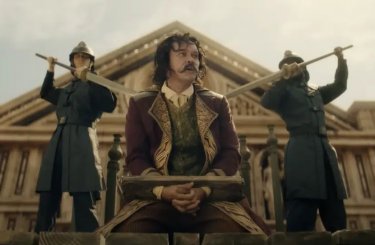 "ONE PIECE is a legendary sea adventure like no other. Monkey D. Luffy is a young adventurer who has always dreamed of a life of freedom. Luffy sets out from his small village to embark on a perilous journey in search of a legendary treasure, the ONE PIECE, to become the Pirate King. But, to find the loot, Luffy will have to assemble the crew he's always wanted and find a ship to set sail on, scouring every inch of the vast seas, escaping the Marines, and outsmarting dangerous rivals at every turn.reads the official synopsis of the Netflix series.
ONE PIECE, Eiichiro Oda's message on Netflix live-action: "We have not compromised"
Ready to accompany the Mugiwara also in live-action format?