In this article we want to piss you off. No, it is not a joke. Or rather, we want to provoke you, and we tell you from the very beginning. We're not on Inside Man, there's no Dalton Russell giving you advance notice of what you're about to see. It's just us at Hall of Series to tell you what you're about to read. No "great bard" to tell you about hitches. We are not even in The Prestige, there is not a promise, not a breakthrough and not even a prestige. There are only a few participants at this table: us, you, From and Netflix. And speaking of The Prestige, we're not here to fool you, you're not here to be fooled. Too many negative sentences, too many indications, too many words and too many anaphoras in these first lines. Let's reset everything and start from the beginning.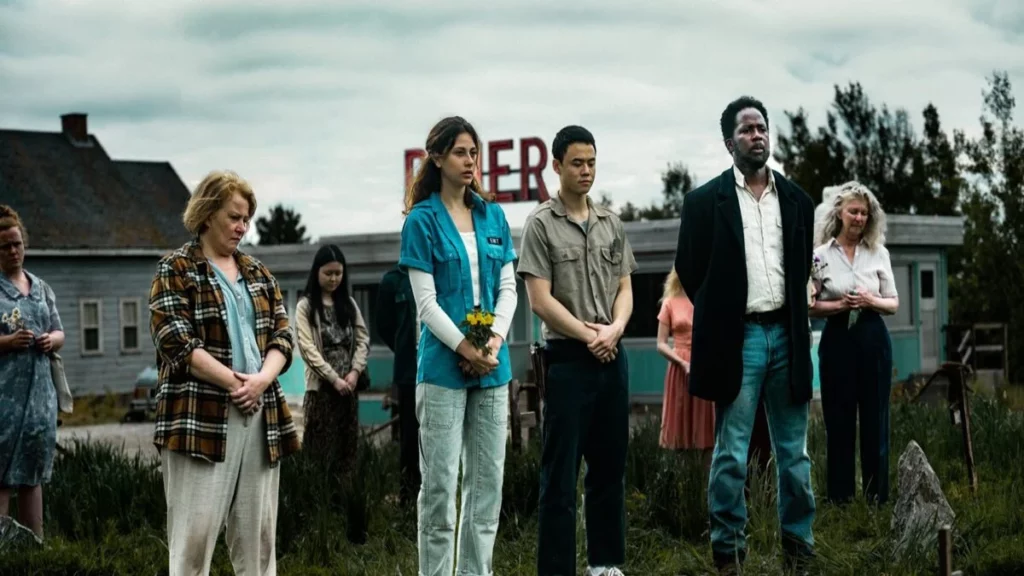 Do you know From?
If you clicked on this article we want to assume that the answer is yes. However, let's do a little recap, a bit to refresh your memory, a bit to refresh ours and contextualize what we are about to tell you. Since its inception, Paramount + has focused strongly on quality rather than quantity, and when the first episode of From was released on October 5, 2022, someone among the industry insiders was impressed by the pilot episode. Curiosity, over the weeks, has turned into admiration and those few who have discovered this little masterpiece have remained glued to the screen. Yes because, honestly speaking, From is one of the best things produced for the small screen in recent years.
For those who grew up in a remote village, the story of From is quite familiar: everyone knows each other, their own business does not exist, the atmosphere is oppressive and one gets the impression of not being able to escape, that one's destiny is to die there without ever being able to leave. The worst, however, in From, comes the night: there is no mirror that does not reflect shadows and sinister figures, there is no window that one is not afraid to approach so as not to run into monsters peeking inside. In reality, those monsters are those of our mind, in From all these elements are taken to the extreme and there really are ferocious creatures who knock from the outside to break in and kill. It is not possible to leave the city, it is not possible to leave. The Paramount+ production deals with the ancient dualism between Science and Faith, between Destiny and Free Will perfectly rendered years ago by Lost, mixing it with thriller and horror tones à la Stephen King, adding another disturbing town to the long list of television places where we wouldn't want to live: read Twin Peaks, Wayward Pines and Castle Rock.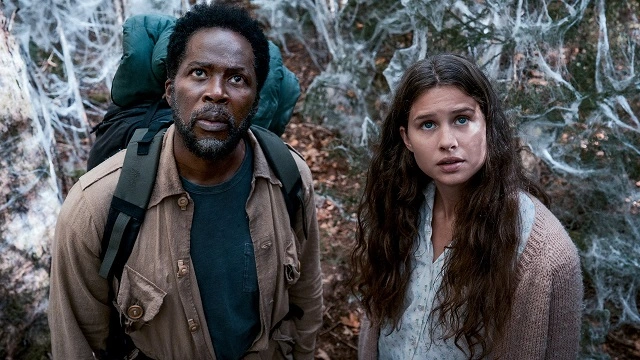 From: a large "What if…"
But avoiding too much dwelling on the plot, directorial precision, skill of the actors and intensity of the rhythm, let's get to the nerve center of our article, namely the sentence that gives the title to what you are reading: if From had been produced by Netflix, now everyone they would be shouting masterpiece. Don't you agree? We are here to explain our reasons. Do you see it like us? Well, let's try to figure out if our analysis matches yours. Let's start right away by saying one thing: we're not attacking Netflix, nor do we want to start the boring pippone on the age-old rivalry between quality and quantity. It is not up to us to say whether it is better to produce many proposals at the expense of quality or whether to focus on a limited number of TV series, preferring the very famous "few but good". In the end it is exclusively a strategic choice and each platform, network or satellite channel chooses the one it deems most appropriate for its user base.
In fact, the problem is not Netflix, the problem is us. Or better to say, the virality. We live in a world where algorithms, cookies and feeds direct our taste. How many times have we searched for toothpaste on Amazon and then found toothbrush ads on Facebook or Instagram? Spoiler: you don't have your microphone on all the time, you aren't spied on, they don't monitor you through the camera of your smartphone. It is simply a data collection and this also works for TV series. Netflix, in terms of virality, is a master. Basically still unsurpassed, to this day. And it is a pity that other platforms are not, because if the Californian one had had a little gem in its hand, which we have already told you about several times, like From by now it would be on everyone's lips. The power of Netflix, as well as obviously a huge production and a sixth sense in discovering bomb products, is that of being able to have a marketing communication head and shoulders above all the competition.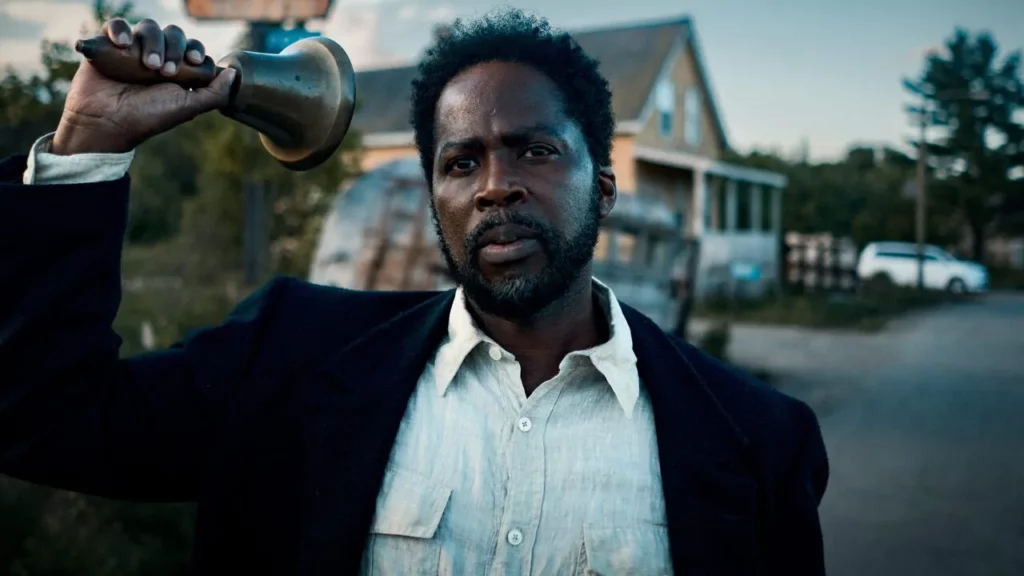 The Netflix strategy
The communication strategy of the platform is certainly among the most interesting and well-studied in recent times. In fact, Netflix diversifies the contents according to the reference social networks, also adapting the posts to the different countries. Engagement is the factor on which Netflix focuses its entire strategy, succeeding, also through a direct, ironic and often self-deprecating tone of voice, to enter the daily life of all of us. The content strategy mainly focuses on the new releases of the platform, creating hype before the release and maintaining a high level of engagement during and after it. Real Time Marketing is also fundamental, in other words what Taffo Funeral Services manages to do in an incredible way in Italy. In fact, many of the contents published take up the most widespread and followed events and news, thus exploiting their visibility and thanks to the self-deprecating contents it also manages to address delicate or taboo topics. Another great quality of Netfix's marketing strategies are the branded entertainment campaigns, with events that bring the world of TV series into everyday reality.
Close to the release of the second season of Stranger Things, for example, Milan has become a real set, with broken phone booths, giant posters and clues to find demogorgons around the city. Now, let's try to imagine what would have happened if all these techniques had been adopted to promote From: how much people would have talked about it? We live in an interconnected world where anyone or anything goes viral: try to associate the quality of the production with the communicative power of Netflix and you will have your answer. And the answer is: Sin. It's a shame because From is a TV series that is little considered compared to what it should be, a shame because it really deserves a worldwide fame that it's only partially getting. Too bad because it could become a milestone if well supported in terms of communication, too bad because it is one of the best series of recent years. Too bad because From really deserves virality. We started again with anaphoras, maybe it's really time to say goodbye. Sin.
1000 TV Series described in 10 words, the first book by Hall of Series, is available on Amazon: you can buy it here