One of Amici's teachers would have decided to leave Maria de Filippi's talent show by accepting Rai's proposal.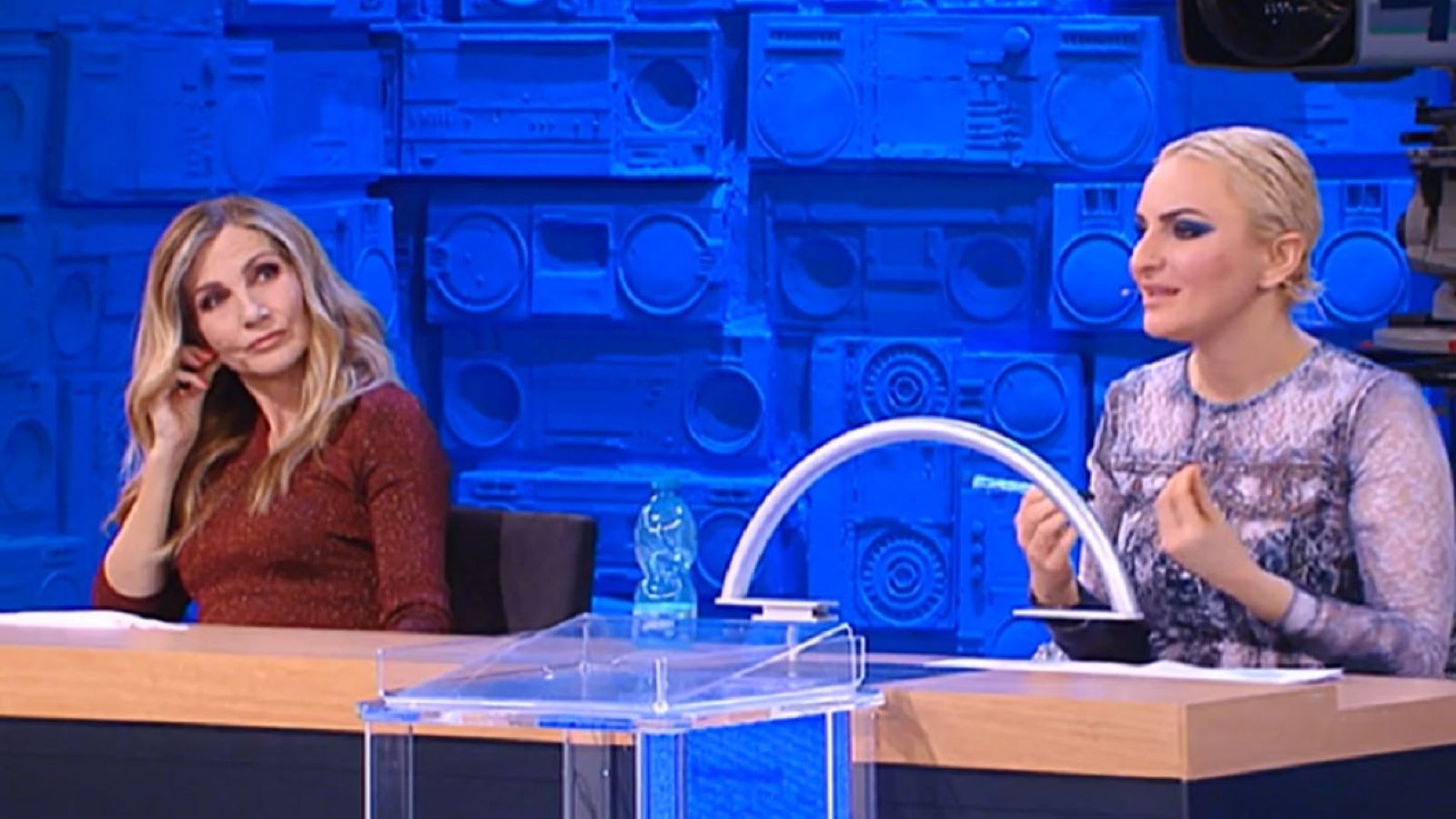 While the future of Raimondo Todaro a Amici remains uncertain, another professor from Maria De Filippi's talent show should leave the program. According to Dagospia's rumors, next year Arisa will walk away from the show, leaving one of the singing chairs free. The artist seems to want to return to Rai to be part of the jury of another talent show.
Arisa and Amici: a complicated relationship
In 2021, Arisa temporarily left Amici to participate in Dancing with the Stars, another Rai program hosted by Milly Carlucci. Her choice of her turned out to be very apt as she won that edition of the dancing show paired with the dancer Vito Coppola, with whom she had a complicated love story.
Now it seems that history is repeating itself. According to the rumors of the Dagospia portal, Arisa could leave Amici again after returning to the last edition as one of the three singing teachers together with Rudy Zerbi and Lorella Cuccarini. According to the portal, the singer would have decided to join the cast of The Voice Kids, where she would be part of the jury of the program hosted by Antonella Clerici. In the last edition of The Voice Kids, the coaches were the Ricchi e Poveri, Loredana Bertè, Clementino and Gigi D'Alessio.
"Here we go again, Arisa says goodbye to Amici di Maria De Filippi! The singer will land on Rai: she will be on the jury at The Voice Kids (hypothesis already aired by Davide Maggio), she would only be missing the signature. Rosalba Pippa (her real name), who ended up in the crosshairs for her appreciation of Prime Minister Giorgia Meloni, will take the place of the Ricchi e Poveri. And she didn't end there, she dreams of a place in the competition at the 2024 Sanremo Festival. Warn Amadeus …", reads on Dagospia.
The same portal, a few months ago, speaking of Arisa's possible farewell, had aired the hypothesis that Maria de Filippi wanted to replace her with one of the most iconic names in Italian music: Patty Pravo.
Arisa's statements about her future to Amici
Arisa, speaking of her future with Diva&Donna, had clarified that her return to Amici was not obvious: "I'm waiting to speak to production. We need to find a way to collaborate, if they still want me, making sure I can do my own thing too. This talent always gives me so much. I love being there, but my life can't stop there".