"Walter White and Giulio Cesaroni? What the hell do they have to do with each other?" Anyone who read the title of this article found himself smiling amused thinking about this very sentence. Come on, admit it. Yet the beauty lies precisely in this: comparing two men to antipodes and try to understand the points in commonas well as those totally different. Of course, we know very well that the two TV series (I Cesaroni and Breaking Bad) they appear a thousand miles away and have nothing to do with each other, but try to give this one a chance parallelism, che ne dite? Think about it: it's easy to compare Edward Stark and Robert Baration, or Jack Pearson and Mitch Leery, but let's try to compare Walter White with Giulio Cesaroni. Now that she is a beautiful e unexpected challenge!
So who remembers Julius Cesaroni? To remember him, you have to go back a long way in your mind, since the TV series in which he is the protagonist began and ended many years ago (2006-2014). Julius is the classic alpha male of Rome proud of his origins, which he proudly makes known by marking his accent. He owns one bottle shop della Garbatella – one of the most characteristic neighborhoods of the capital – which he manages with his brother and lives in a beautiful house with only three children, since his wife has been dead for years now.
Ecco a first common point between the two: being fathers of families and loving their children very much.
Also Walter Whiteas we know, has two children whom he loves more than his own life and it is precisely for them that he decides to devote himself to the preparation and dealing of methamphetamine (although this is very questionable, of course).
That padre is it Giulio Cesaroni? And what father is Walter White? Let's analyze them: the former is a very father protective but at the same time he is the classic parent who sits at a table and talks to his children, without setting any barriers: he always wants to be aware of what is happening to them so that he can promptly help them if necessary. It's rare to see him really angry: every time he raises his voice he only does it good-naturedly, to joke and arouse a smile in his children. However, this does not mean that we have never seen him angry, On the contrarysometimes he even didn't forgive his children right away, when they had done it really big.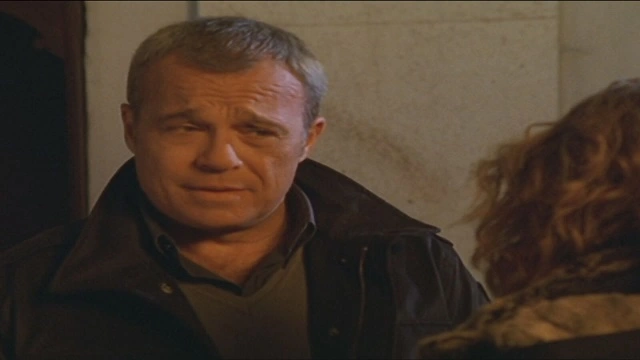 And Walter? We know that patience is not his strong point. Walter in fact, especially when his events work is getting harder and harder, loses very often the patience with his young son Walter Jr., even the smallest skirmish in fact gets on his nerves. In defense of him it must be said that working in a bottle shop in Rome does not pay off to the test the nerves as much as it does have to do with the mexican cartel of the drug. Sorry Gus Fring, we still love you but your name is certainly not Cesare Cesaroni.
For both, work is a cornerstone of their life, a something to which to devote yourself 100%, in complete devotion, but above all a something to do with absolute precision e in impeccable manner. Giulio loves his shop as if it were another son and does everything to make it welcoming and perfect for friends and customers, sometimes even breaking the rules. Remember when with his brother Cesare and his faithful friend Ezio they often and willingly broke the rules in order to carry on their wishes and allow the bottle shop to stand out among all the other shops in Garbatella? Of course we are talking about small transgressions – albeit wrong – which never represent a real involvement CRIMINAL for the protagonists. They never got to the point of having to call Saul GoodmanIn short.
And Walter White? What is his relationship with the Work? We know well that he has not always been a drug dealer but that a few years before the triggering events in Breaking Bad, Walt, was a simple chemistry professor in a city high school. He decides to start his own "alias career" only later, pushed by the wish to always give moreover to his own family. As a professor he is certainly remembered secondarily, because what we remember most is what he later became: the unforgettable Heisenberg. So how could we define his relationship with work? One word: mosca. Do you remember it? It's about the 3×10 of Breaking Bad, and precisely we are referring to the episode in which Walt, engaged with Jesse in the preparation of methamphetamine, suddenly stops the work because of a fly, arguing that even just a small and insignificant fly could have dramatically ruined the purity of the goods (and do you remember Jesse's face after listening to his colleague? That too, unforgettable). Indeed, it is precisely in this episode that it is possible to highlight with greater precision what at a certain point work began to mean for Walter White: not a simple job, but the characterization of his soul.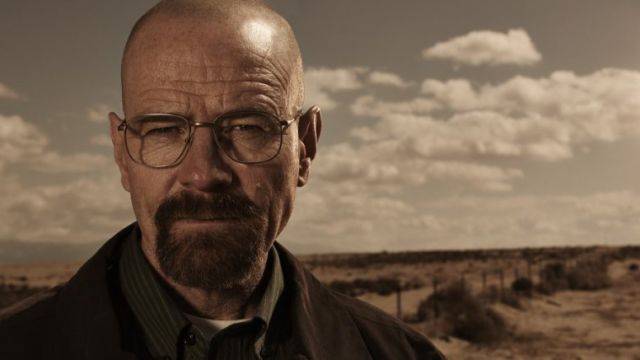 So what do you think? What is coming out of this parallelism? Did you expect it? But let's go ahead, we're not here to hunt flies! (Precisely).
Another point on which it is good to dwell to give you a fair analysis of the two protagonists of this challenge is undoubtedly this: Love! "Love is in the air," some would say, e Sheldon Cooper would reply that it's time to get the bug spray.
As already mentioned, Giulio Cesaroni had a wife, called Marta, of whom not much is said apart from the fact that she was an excellent mother. A few years after her death, however, Giulio has a meeting that will change forever his life: the one with Lucia. The woman will make him rediscover the beauty of having someone next to him and make him fall in love again to the point of bringing Giulio to welcome Lucia's two daughters and live all seven passionately under the same roof. Giulio, as a man in love, we could describe him as a charming prince of the present day, not so much an ancient knight in shining armor as a "simple" romantic man. He is the one of the small gestures, of the daily attentions towards the loved one, of the follies what are they doing solo for love and it will be like this also in his subsequent story – after Lucia – where he will fall in love with one new woman. You dropped one mitovero? Maybe you missed this one. So far we've been talking about his extreme romance and now we're suddenly talking about a new woman? Come on, don't react like that, it's certainly not Giulio Cesaroni's fault! He's not the one to have "easy falling in love" but what happened it is more commonly called "the art of getting by". Elena Sofia Ricci – interpreter of Lucia – in fact suddenly gave up the series and, therefore, producers and screenwriters had to get by in some way: burning up the romanticism of Julius in favor of a new characterization that paints him as the one who every two years madly in love with the love of his life. Poor Julius.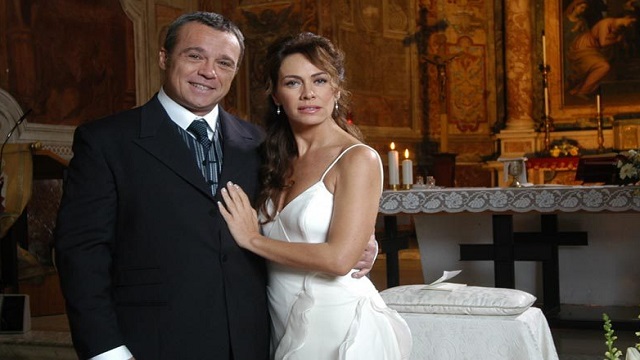 But we don't get lost, rather we return to ourselves. What kind of Husband is it Walt instead? Some might say that he is the classic husband who mind to his wife – and he would have many supports to cling to to say so – but let us try for a moment to dwell on the aspects positive. Somehow, in fact, Walt too was romantic and apprehensive, indeed with Skyler he often was: he showed his love for her exactly as she does a man in love with her. He often kissed her, caressed her and told her romantic phrases, nourished attention and thoughtfulness for her, without forgetting the most important thing, which is that he has always supported her in the growth of Walter junior, who suffers from a serious disability. Furthermore, there was not only great love between the two but also another decidedly dazzling aspect non underestimate, let's say a lot…spicy. Come on, don't lie! If you've come to read this far, you too are thinking about the epic scenes that Vince Gilligan Yes is invented at a time when Walter was facing the therapies to recover from his illness. Who can forget them? Walt and Skyler, in fact, more than once have ignited their passion in the most disparate places. But when did the flame go out? There answer appears simple: when the true io by Walter White came out to discover by testing the love that Skyler felt towards him, love that it wasn't enough to allow her to overcome her husband's decision to collaborate with the Mexican drug cartel. Whether you've been on Skyler's side or Walter's, what certainly can't be denied is that once upon a time, love reigned. indomitable among them.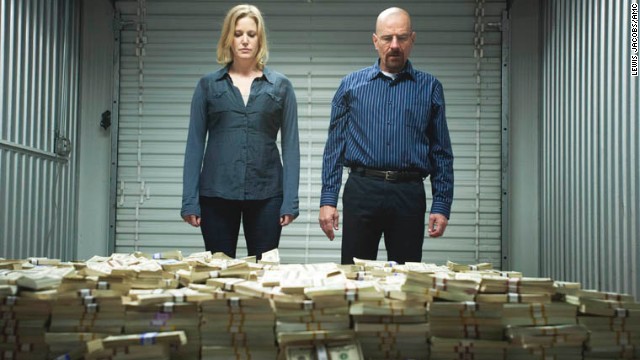 So how recap this bizarre but fascinating parallel?
Walter White, at least before becoming Heisenberg, perhaps could have become excellent amico by Giulio Cesaroni and would have had several topics to discuss at a bar table on a pleasant summer evening, but you will all agree that as time went by that Walter disappeared and the new face of Mr. White would never get along with the patriarch of the Cesaroni family. Too different their lives, their goals are too distant and certainly the wine would never have found something to do with the blue crystals of Meth. What really stays in this comparison, and which opens us to an important reflection on life, is undoubtedly the fact that two such different roles, apparently very distant from each other, can always find a way to meet. And so the owner of a Gabratella bottle shop can somehow interface even with a meth dealer from Albuquerque,