On August 3, Black Bits, a thriller directed by Alessio Liguori, will arrive in Italian cinemas, of which you can preview an exclusive clip.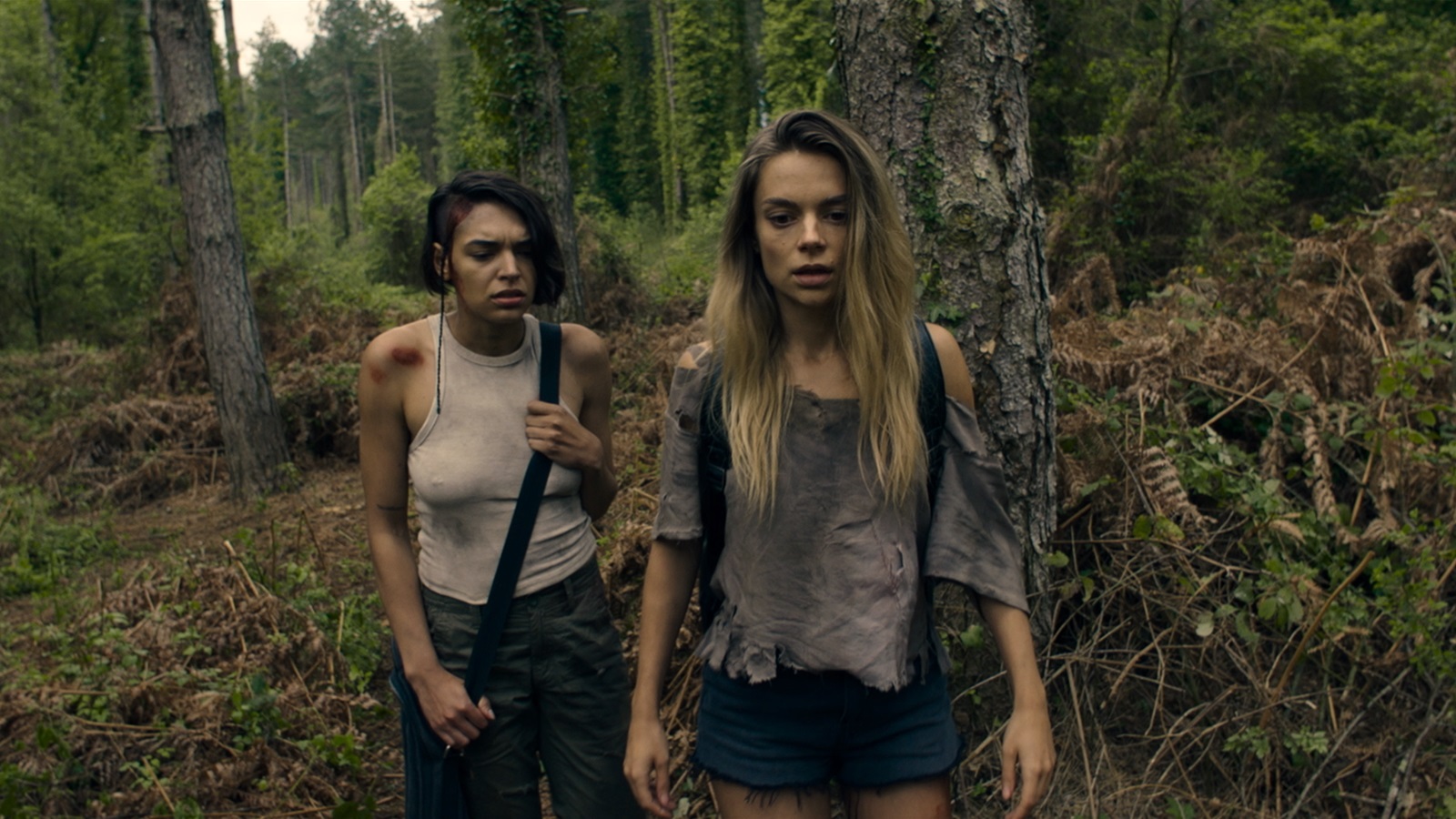 The film will arrive in Italian cinemas on August 3 Black Bitsa thriller directed by Alessio Liguori, of which you can preview one clipexclusively on Movieplayer.it.
In the video we see the two protagonists grappling with a game that could have dangerous consequences, while their situation seems really complicated.
The new sci-fi movie
Black Bits is Alessio Liguori's return to directing after Shortcut, which achieved great success in America where it remained in the US top ten for a month.
The new project is a sci-fi thriller enriched by an international cast, an Italy-Poland co-production, produced by Minerva Pictures, Simona Ferri, Agresywna Banda and distributed in cinemas by Altre Storie with Minerva Pictures.
The film tells a cross-section of that current hyper-technological world in which real life merges with virtual life and defining the border becomes almost utopia. At the center of the story two young women Dora and Beth, skilled scammers, who after a major robbery of Black Bits, a company active in the dark web, hide in a futuristic Safe House in the mountains, unaware that the real danger is right there, where nothing is as it seems. The film stars Yvonne Mai, Jordan Alexandra, Sebastian Fabijanski and Amelia Clay. The screenplay is written by Daniele Cosci, Fabio Sieni and Carlo Andrea Maucci.
The director, introducing the film, said: "On the threshold of a new era, already imagined by cinema and literature with the development of artificial intelligence and its relative risks, with the enhancement of calculation thanks to quantum computers, the virtual merges with reality, above all with the announced development of neurochip technology. Black Bits fits perfectly into this context by imagining the development of neuronal technology and its potential and dangerous ludic uses. The analogue reality merges with the virtual and voyeuristic one and the border between real and imaginary is crossed and extremely manipulated. A film built on tension and mystery wrapped up in a spiral that explodes in the final action where twists are the masters".
Shortcut, the review: The shortcut to adulthood
The official synopsis
Scamming and robbing Black Bits, a company active on the dark web, seemed like an impossible feat that Dora and Beth have however completed. Now they are in possession of two priceless state-of-the-art neurochips and are hiding in a futuristic 'Safe House' away from the rest of the world.
However, the well-deserved peace of mind is disrupted by strange events and an unexpected human presence: Hank, a seemingly taciturn man who doesn't fit into their plans at all. Who is he really? And what does he want from them?
The two girls have to watch each other and prepare for the worst. The reality around them is more dangerous than they imagine and nothing is as it seems…