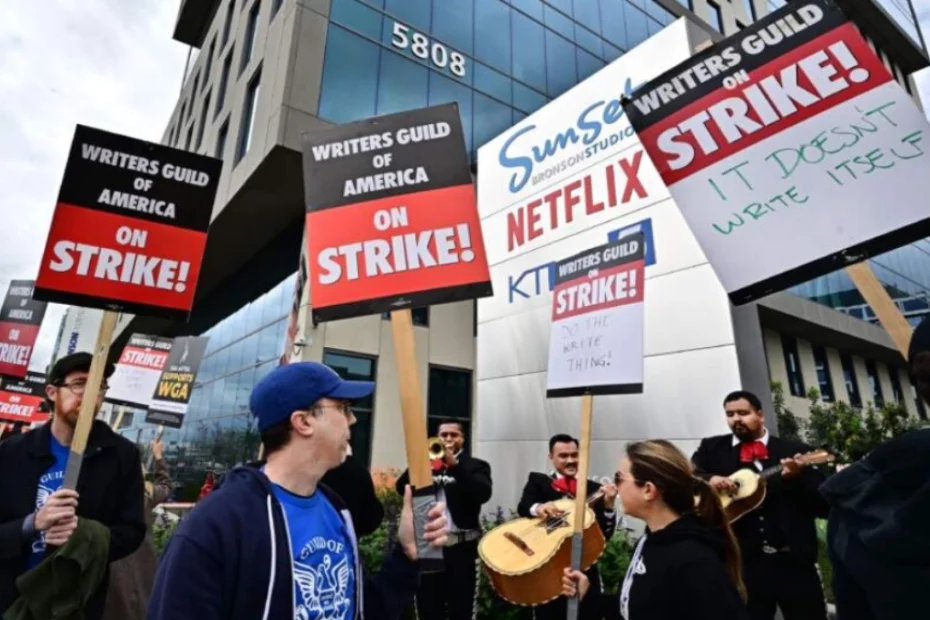 It was May 2 when the Writers Guild of America officially announced a writers' strike after negotiations with the Alliance of Motion Picture and Television Producers (AMPTP) did not yield enough results. Now, after more than two months, the situation does not seem to improve. While Hollywood Studios doesn't seem to want to give in, in fact, actors have also recently joined the writers' strike. The union of the actors has led to an unprecedented event, which really threatens to block the entire US film and television sector. In fact, it seems that the actors not only will not be able to shoot absolutely anything, but what's more, they won't be able to promote their projects at events or press meetings.
Although more than two months have passed, the writers' strike continues
The strike of the actors, who joined the screenwriters on July 14, is therefore putting the biggest US film and television productions in crisis. Their protest is coordinated by the union SAG-AFTRA (Screen Actors Guild – American Federation of Television and Radio Artists), which represents more than 160,000 actors, obviously in union with the WGA (Writers Guild of America). At the heart of the confrontation is ever-growing concern about the rise of streaming platforms and content created through artificial intelligence. As screenwriters and actors strike for their rights, however, moviegoers find themselves having to wait longer and longer for the release of their long-awaited movies and TV series. According to what was stated by The Hollywood Reporterin fact, these are the films that have already been stopped due to the writers' strike:
Deadpool 3 (Disney/Marvel release date May 2024)
Venom 3 (Sony, release date TBC)
Mission: Impossible – Dead Reckoning Part 2 (Paramount, release date June 2024)
Gladiator 2 (Paramount, release date November 2024)
Become Stitch (Disney, release date TBC)
There are already many films affected by the writers' strike and which will inevitably suffer production delays
In addition to the aforementioned films whose release will certainly meet an already confirmed delay, there are other films that will most likely suffer a momentary arrest. In fact, if the strike were to continue even longer, the distribution of also will probably be postponed Ghostbusters 4, Mufasa: The Lion King, Avatar 3 e 4, Paddington in Perubut also Beetlejuice 2 con Winona Ryder e Jenna Ortega e Juror #2 Of Clint Eastwood and the adaptation of Wicked which will see Ariana Grande and Cynthia Erivo collaborate.