Previews of the plot of Beautiful of the episode aired on Monday 17 July 2023 at around 1.40 pm on Canale 5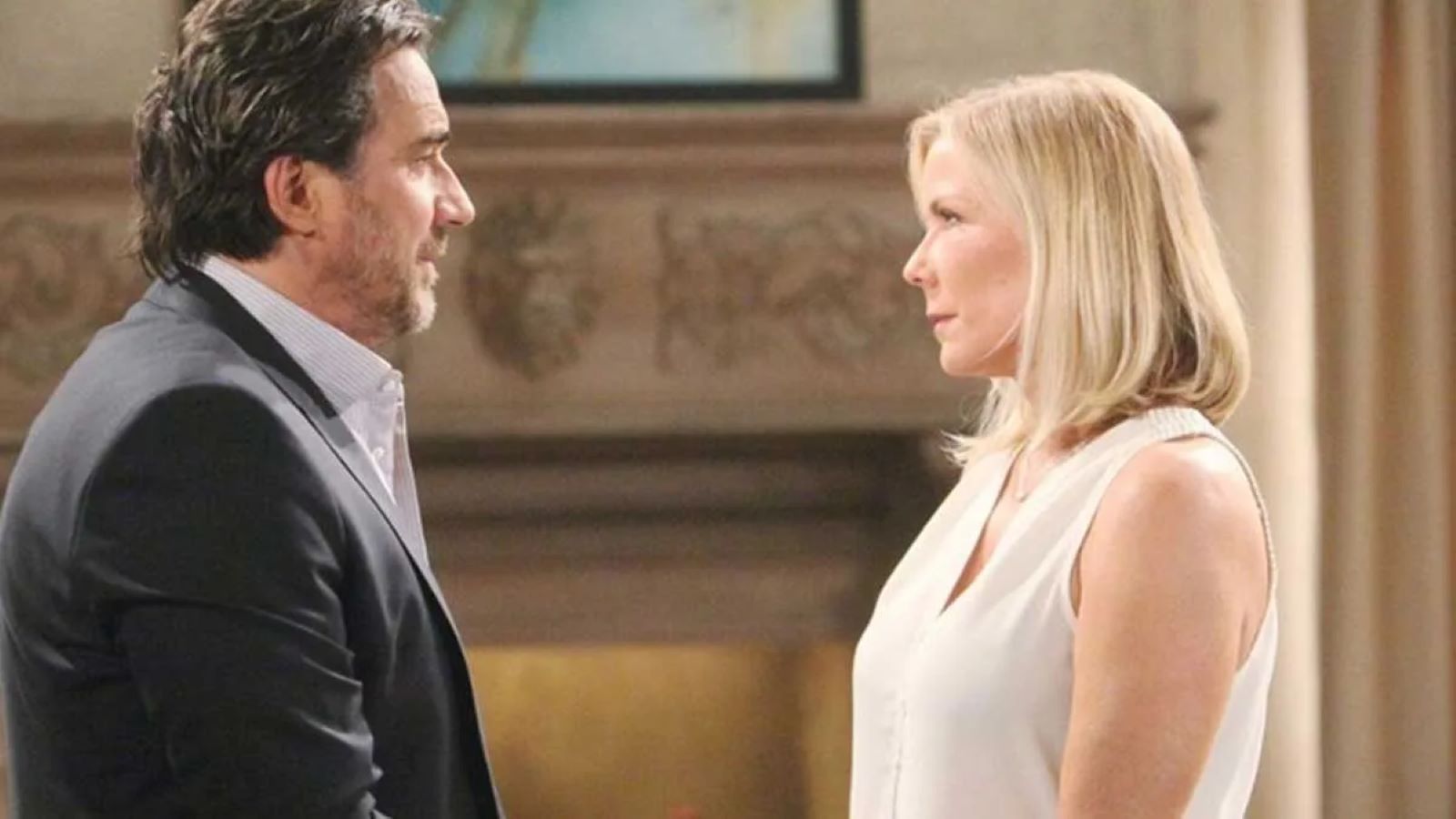 Beautiful come back tomorrow, Monday 17 July 2023 at about 13:40 on Channel 5 with a new one bet which we are now going to tell you thanks to plot previews. The American soap, centered on the events of the Forrester family, has been broadcast in Italy since 4 June 1990, first on Rai 2 and later, from 5 April 1994, on Canale 5.
Beautiful airs Monday to Saturday at approximately 1.40pm and Sundays at 2pm. It is available to stream, live and replay on Mediaset Infinitywhere all the episodes broadcast so far are uploaded.
Before revealing tomorrow's episode, let's do a quick recap of Sunday 16 July's episode.
Beautiful: Summary of the July 16th episode
Liam, Bill and Wyatt look back on recent events. Bill is critical of Ridge that he would abandon his wife in her time of need. Brooke hopes her husband will come back to her now that he knows what made her drink.
Beautiful previews of July 17: Brooke confronts Ridge
By now it is known to all that Brooke has started drinking again because Sheila, on New Year's Eve, replaced the label on her bottle in order to get her drunk. This realization gives Brooke the determination to face Ridge.
In The July 17 Beautiful we discover that Ridge can't make up his mind
Brooke works up the courage to ask Ridge the question that has been nagging her for so long. Now knowing the whole truth about her hangover, the woman asks her husband if he will finally come home to her.
Ridge's eternal indecision on tomorrow's episode of The Beautiful
Although Ridge has discovered that Brooke has resumed drinking without meaning to, he still can't make up his mind. The situation remains stalemate and Forrester is faced with a crossroads: he still doesn't know whether to choose his wife Brooke or Taylor. His indecision persists and the choice remains open.
The relationship between Taylor, Steffy and Ridge in the new episode of The Beautiful
Taylor congratulates Steffy on her fortitude after the death of Finn, her boyfriend Sheila killed. In the meantime, the girl wants to know what will happen now between her mother Taylor and her father Ridge.
In the clip uploaded to Mediaset Infinity, Taylor and Steffy reflect on their bond with Ridge