Titanic had an alternative ending to the one released in theaters, in some ways completely different from the original.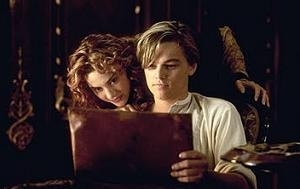 Titanic is one of the best known blockbusters in the entire history of cinema. Fans from all over the world know all the sequences of the film and James Cameron's work has penetrated so much into the collective imagination that it seems impossible to think of a different ending from the one shown in the cinema, with Rose (Gloria Stuart) throwing into the sea the precious Heart of the Ocean, preserved since the time of the shipwreck, before falling asleep, perhaps forever, in one's bed.
In the Blu-Ray version there is also the Titanic alternate ending which was filmed and then discarded at editing. In the unedited version, when Rose leans over the railing to try to throw the jewel into the sea, her granddaughter Lizzy (Suzy Amis) sees her and together with Brock (Bill Paxton) runs towards her grandmother, believing she wants to dive into the water.
Rose then warns them not to approach as it would cause the Heart of the Ocean to fall into the sea. Brock, shocked to see the object of her research in the woman's hands, asks to be allowed to hold it in her hands only once. Rose agrees and then the man throws him into the water, behind the woman, with whom he bursts into laughter, before exchanging a look of understanding and interest with Lizzy. At that point Rose, as in the cinematic finale, closes her eyes in her bed, perhaps for a last journey towards her beloved Jack (Leonardo DiCaprio).
An ending that did not convince Cameron and which in fact is too cheesy compared to the more convincing one chosen in the final editing, with Brock throwing his cigar into the sea for not having been able to find the Heart of the Ocean and Rose who entrusts it definitively to the seabed, letting it go as he did Jack Dawson's hands.