Mads Mikkelsen he is one of us: at the age of 15 he saw for the first time Indiana Jones and the Raiders of the Lost Ark and since then he has dreamed of becoming the most famous adventurer archaeologist in the history of cinema. When the possibility came to be part of the saga he dreamed of as a kid, he didn't hesitate: he accepted immediately. And, words, he would have accepted any role just to play alongside the myth of him: Harrison Ford.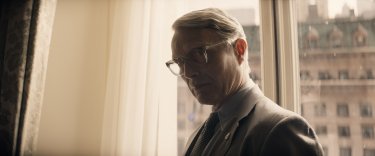 Ironically, in Indiana Jones and the Dial of Destiny, in theaters from June 28, Mads Mikkelsen is the antagonist of Professor Jones. He plays Jürgen Voller, a German astrophysicist who faces Indy for the first time in 1944, in Nazi Germany. More than 50 years later, the two meet again in New York: the man has landed on the moon and Indiana Jones is about to retire. But an archaeological find that they both know very well brings them back into action. Against each other.
Here's what he told usactor in our interview: between dreams, curiosities and goodbyes. For Mads Mikkelsen to be on the set of Indiana Jones 5which had its world premiere at the 2023 Cannes Film Festival, was like being a child again.
Indiana Jones 5: interview with Mads Mikkelsen
Indiana Jones and the Dial of Destiny, review: more luck, less glory
Indiana Jones 5: Mads Mikkelsen is also a fan of Harrison Ford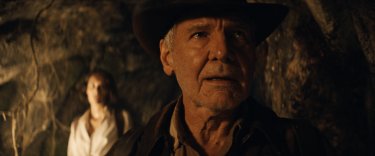 When I was little, I always said I wanted to be Indiana Jones, but everyone told me I couldn't. But I think Indiana Jones embodies the spirit of adventure, which has no gender. What do you think it takes to be Indiana Jones?
Harrison Ford! He is Indiana Jones. But I was like you: I was 15 when I saw him and I wanted to be him. And I had many friends, male and female, who had the same dream. I don't know who told you you couldn't be, because when we're kids, in our imaginations, we can be anyone we want.
You're a fan, you can understand me: I've always loved his curiosity, I think it's one of his best qualities. But it's not easy to remain curious when we grow up. How do you think it's done?
Good question. Some people are, some aren't. It certainly can fade over the years, but, as you say, it's interesting that the Indiana Jones character always is. Harrison Ford is like that too. We do a fantastic job: as actors we can become someone else. Sometimes we forget how lucky we are. But Harrison never forgets that. When he works his eyes shine. It's what he loves: he's a kid again! It's beautiful to watch him and he reminds us to do the same.
Indiana Jones 5, Harrison Ford: "I've never followed fortune and glory: I just want to tell stories"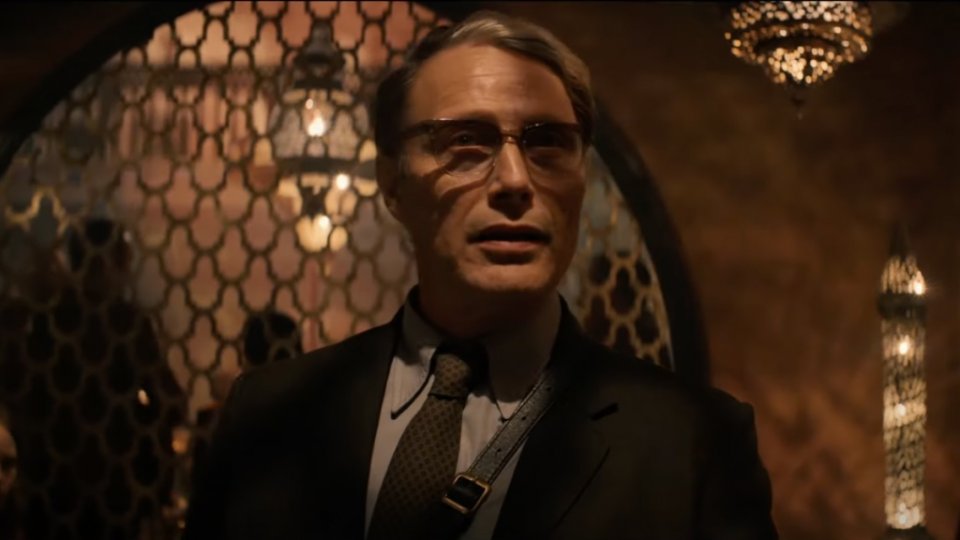 Since, you know by now, Indiana Jones formed my moral code, I've always tried to follow the path of "fortune and glory." But again, it's not easy. How do you think it's done?
I'm not sure Indiana Jones is the best person to role model for the moral code! Lies, he cheats to get what he wants. But we still love him because he is so charming! He is a person we can identify with, because he has so many flaws. When we dream we all hope to be part of the Indiana Jones adventure.
He says in the film that, in the end, the most important thing is when you believe. I think it's a good joke because it's true for the character, for the actor and for us as the audience. In your opinion, how important is it to really believe in what we see, say and do?
I think it depends on who you are and what you believe in. Because there are also those who believe in crazy things! Not just on a personal level, but globally. But I think you're right: the more you believe in something the closer you get to it. It may not always be possible, but there is a chance this way.
Indiana Jones 5: it's not an adventure, it's a farewell
He also says that "this is not a fling": I think he means that this is goodbye. And since it's goodbye for you, both as an actor and as a fan, what kind of goodbye is it in your opinion?
It's a big goodbye. He marked my childhood, he marked my generation and the following ones. Even my parents! It's nostalgic. But we tried not to think about it while we were making the film, because it would take away our concentration. But by the last take on Harrison's last day, of course we were all there applauding, you could see that he wanted to quit and at the same time stay there for another thousand years. Because it's a very special franchise, not just for him, but for the whole world.
Indiana Jones and the Quadrant of Destiny and an ending that respects (and waits for) our memories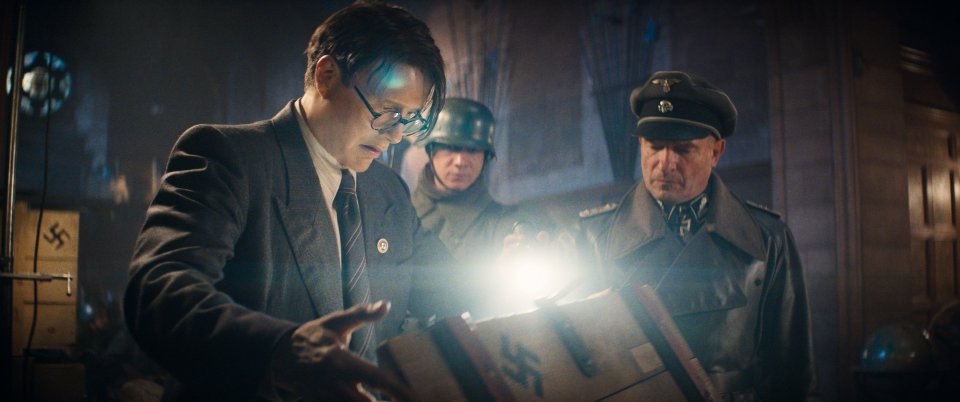 What is, as a fan, your most precious memory related to the saga?
Of course, since I'm now a small part of this family, this will be my most treasured memory. But no one can take away from me the feeling of when I first watched the first ten minutes of the first film. I had never seen anything like it. And it is still like this today.
You love him so much you've even agreed to be a Nazi!
Absolutely! I would have done anything.