Harrison Ford was a guest on the new podcast hosted by Conan O'Brien and joked about the notes in which he remembered his role as Han Solo in Star Wars.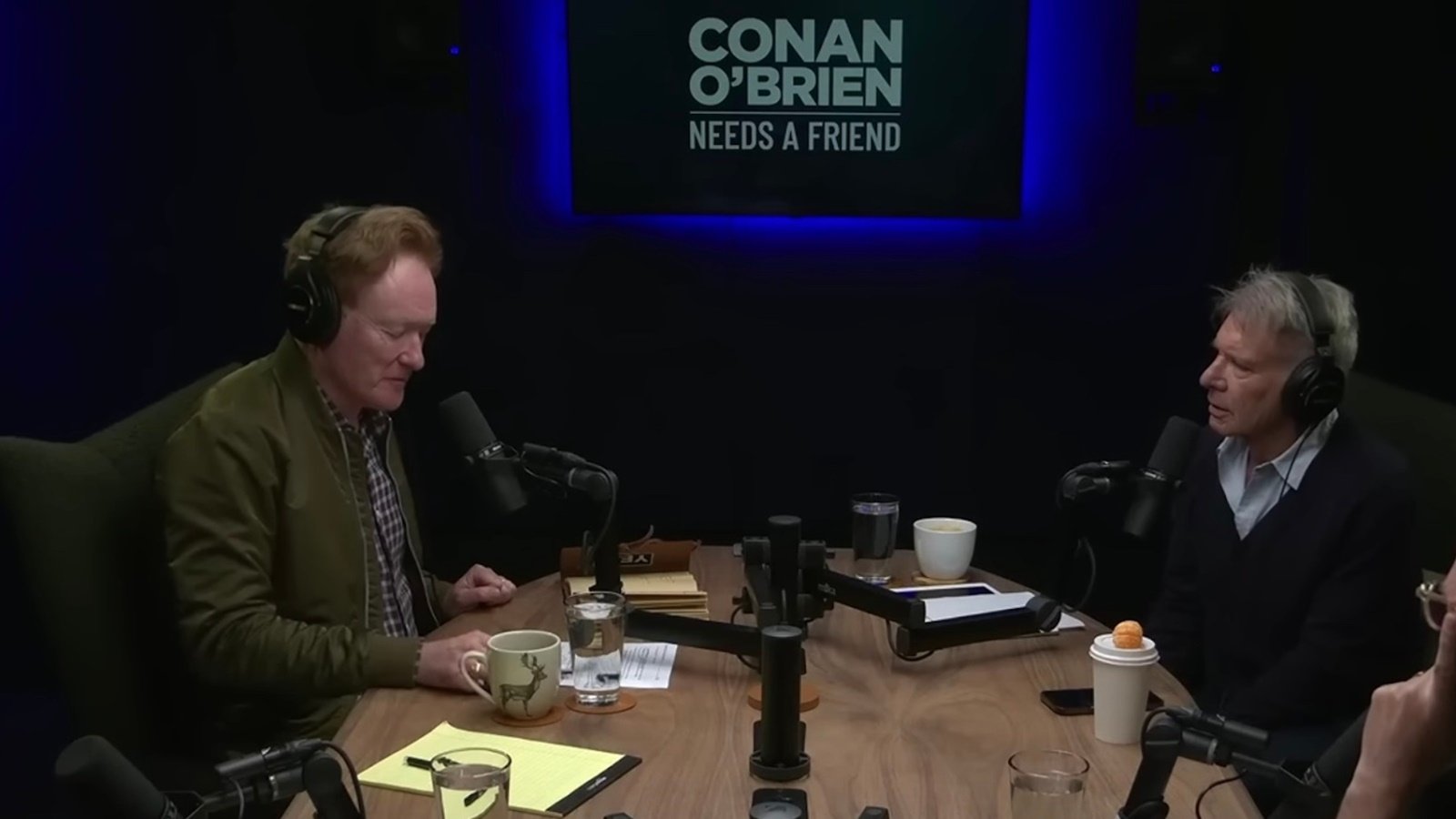 Harrison Ford reacted wryly to a discovery made while a guest on the podcast hosted by Conan O'Brien.
In the video shared online, the Indiana Jones and the Quadrant of Destiny star can in fact be seen conversing with the TV host, discovering that he had to write in his notes that he had played Han Solo to remember it.
The fun interaction
Harrison Ford and Conan O'Brien were talking about the origins of the actor's family when the interpreter of Indy ironically underlined the attention paid during the research before the interview.
The actor stated: "You even had to write Han Solo! Couldn't you remember it?".
Conan replied: "No, I didn't remember. I wrote it because I heard you've been in some Star Wars movie and it was something new to me because I've seen those movies and I don't think you managed to stand out. I am sorry. I remember Chewbacca, I remember the bad guy in the black helmet and then there were some people…".
Ford promptly reacted sarcastically: "How is it possible that you are no longer on television?".
Harrison Ford, the best films of an icon of American cinema
The amusing anecdotes
During the podcast, Harrison also recalled how early in his career they had tried to get him to change his name and get him to get a haircut by copying Elvis Presley's look.
The actor then retraced some important milestones in his career, while Conan recalled their first, awkward meeting in an elevator.