Fiorello and Fabrizio Biggio, after the success of Viva Rai2, are back with a video in which they make fun of what Morgan and Vittorio Sgarbi said on the MAXXI stage against Amadeus and his Sanremo.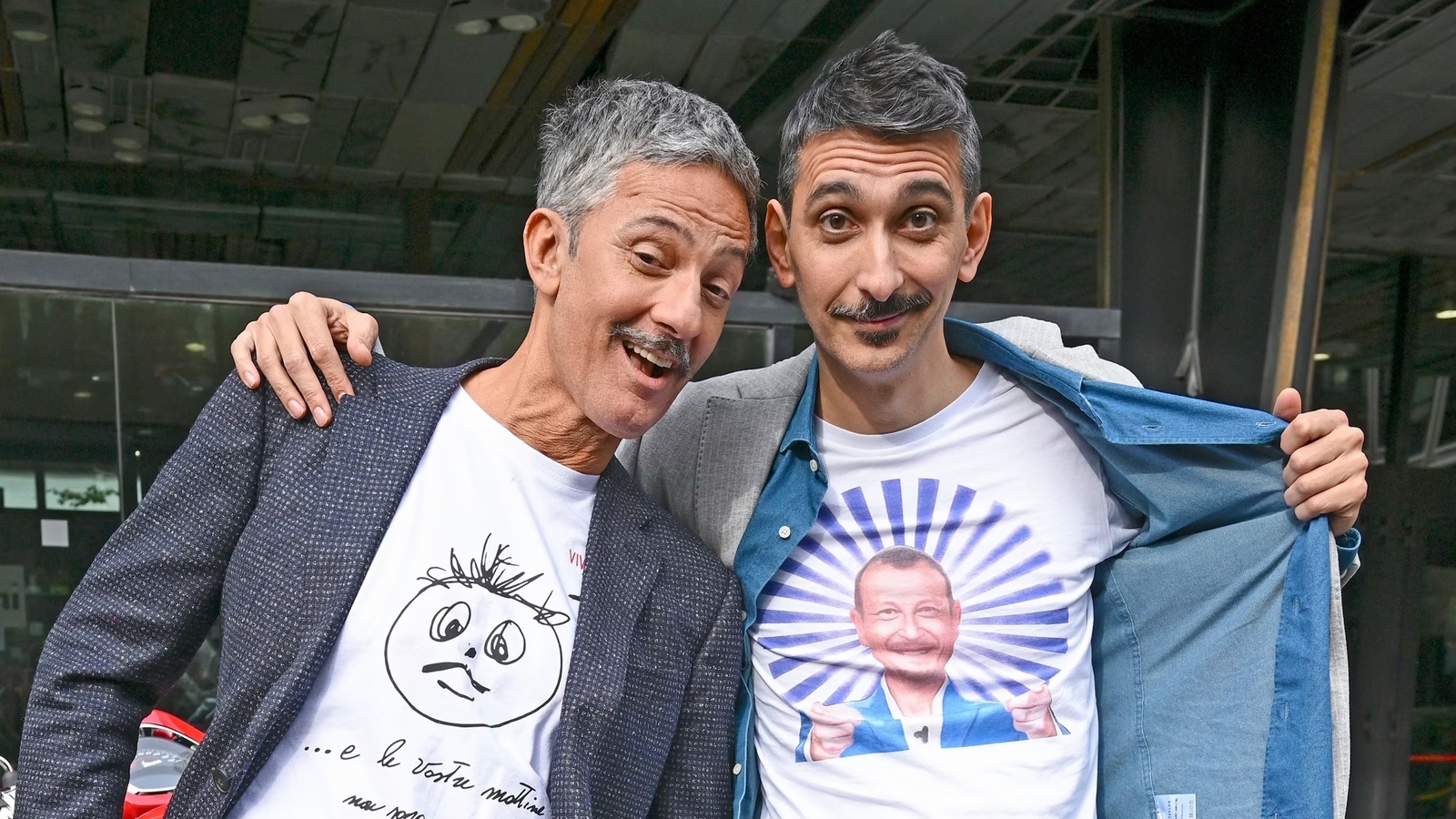 Fiorello always on the side of his friend Amadeus. In a video recorded with the co-host of Viva Rai2, Fabrizio Biggio, the Sicilian showman He attacked Morgan and Vittorio Sgarbi with the usual irony. The reason? What the two declared on the MAXXI stage against Sanremo and its artistic director.
That Amadeus's phrase about idiots was referring to the singer-songwriter and art critic – undersecretary of culture for the Meloni government – was no mystery but Fiorello's words and position now remove all doubts. And in the dispute that sees the artistic director of Sanremo on one side and the "odd couple" who appeared on the MAXXI stage on the other, the presenter of Viva Rai2 knows which side to take. After the statements about Amadeus' alleged musical incompetence and his "scandalous" management of the singing festival, the time has come to pay the bill for Sgarbi and the "genius Morgan", irreparably affected by Fiorello's irony.
"I read a sentence from Amadeus. He posted this sentence that left us a bit … Do you know who he was most likely angry with? He was angry with the Honorable Sgarbi and with the genius Morgan. Most likely. Why? what did Sgarbi and Morgan say? That Amadeus would not be able to do what he chooses the songs of Sanremo. And you are right, you are right. You're right Sgarbi, you're right genius Morgan. He is not capable". This is how the two conductors made their debut, who then moved on to the long list of successes attributable to the "Amadeus management". "Make noise: ugly, you're not capable (…) And Dove si balla by Dargen D'Amico? That song lasted for a year and even now they put it in the disco. You are not capable, Amadeus. Sgarbi is right, genius Morgan is right. Open all the doors, horrid. Who chose it? Amadeus you are not capable. Shiver, shiver. He has moved millions of people. And who chose it? Amadeus. The Maneskins. Quiet and good, they even win the Eurovision Song Contest. You ruined them!".
Up to close the brief intervention with a sarcastic wish: "Now we're going to petition for Morgan to become the artistic director, so we can finally hear hit, beautiful songs. Not this crap that Amadeus chose (…) So you learn Amadeus and you will see the success that Morgan will then have as artistic director!".