New Amsterdam 5 fourth episode
New Amsterdam 5 fourth episode: penultimate first-run appointment on Canale 5 with New Amsterdam. The fourth night of the unreleased fifth and final season starring Ryan Eggold airs Wednesday 28 June.
Concludes the story of Dr. Max Goodwin, prodigious hospital executive leading the medical staff of New York's New Amsterdam. After being left at the altar by his beloved Helen Sharpe, Max is ready to move on and is about to dive back into his work to give to those who have now lost it. Below is the plot of episodes 10, 11 and 12 of the fifth season of New Amsterdambroadcast on Wednesday 28 June on Canale 5 starting at around 21.20.
New Amsterdam 5 season episode 10, "Don't do it for me"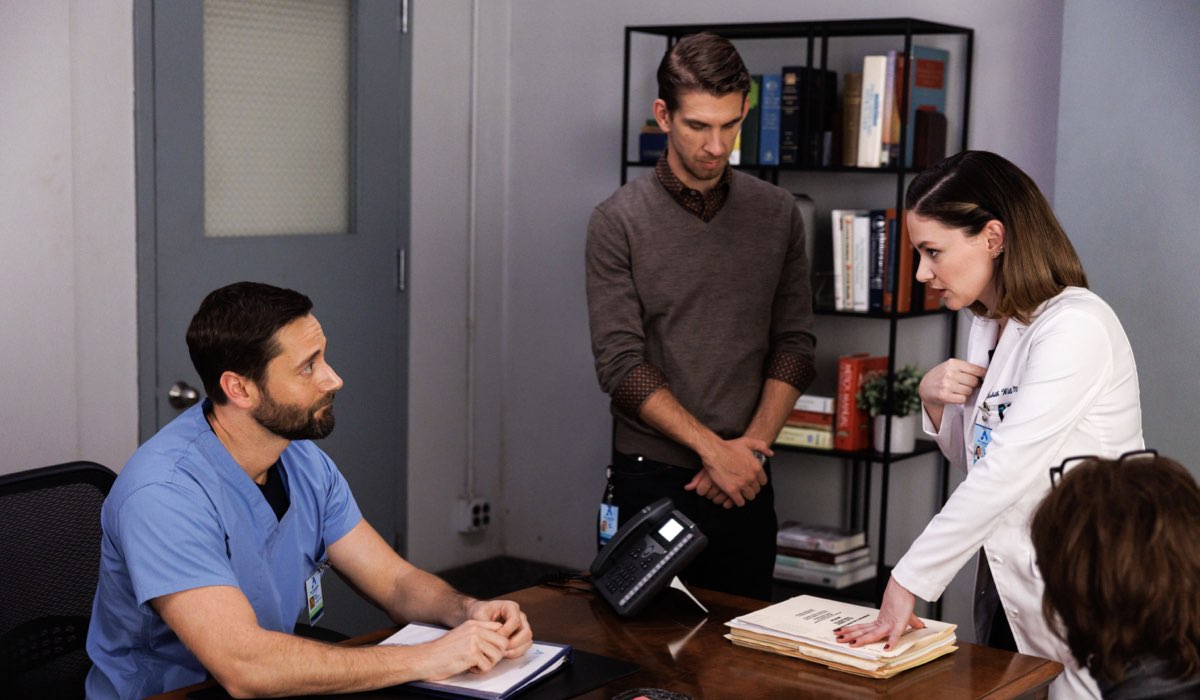 read on after the commercial
Max is trying to learn sign language to better communicate with Wilder, but Wilder is annoyed. Moreover, Wilder receives a visit from a patient, her former teacher and friend of hers who offers her to be part of an attractive and very ambitious project that would concern the creation of a School of Medicine for the Deaf. When Horace realizes that living with Reynolds is very penalizing for his son in terms of social and emotional relationships, he says he is ready to leave.
Iggy, who in the meantime seems to have made peace with Martin, has to deal with Harlan, an out of control schizophrenic, and manages to identify the cause of his bizarre behavior. Meanwhile, Bloom torments himself because he fails to help his sister Vanessa recover from drug addiction. Due to a doctor absent due to illness, Max decides to train a group of trainees in the Intensive Care Unit, putting all his sensitivity into play.
New Amsterdam 5 season episode 11, "Free fall"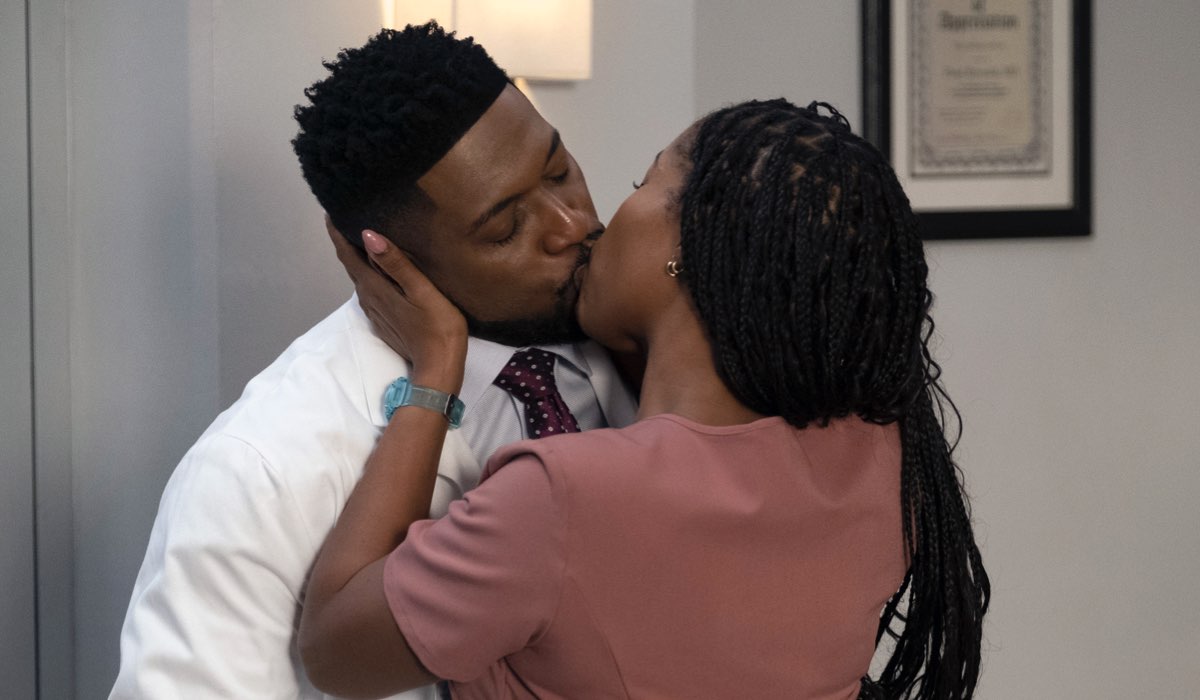 Helen returns to New York and sends messages to Max asking him to meet her but he, panicked, decides to organize a trip to the mountains with his colleagues to avoid her. During the excursion, Tennessee, their guide, falls off a cliff and is seriously injured. Max and the others save her with the means of luck they have at her disposal.
read on after the commercial
Reynolds, on the other hand, remains in the hospital to operate on Manny, the son of a friend, but during the operation he is interrupted by a radioactive protection team who have detected a thallium leak right in that operating room. He still manages to complete the surgery successfully. Iggy signs the divorce papers. Max sees Helen but decides to stay with Elizabeth.
New Amsterdam 5 season episode 12, "The right place"
Check out more news from the New Amsterdam series!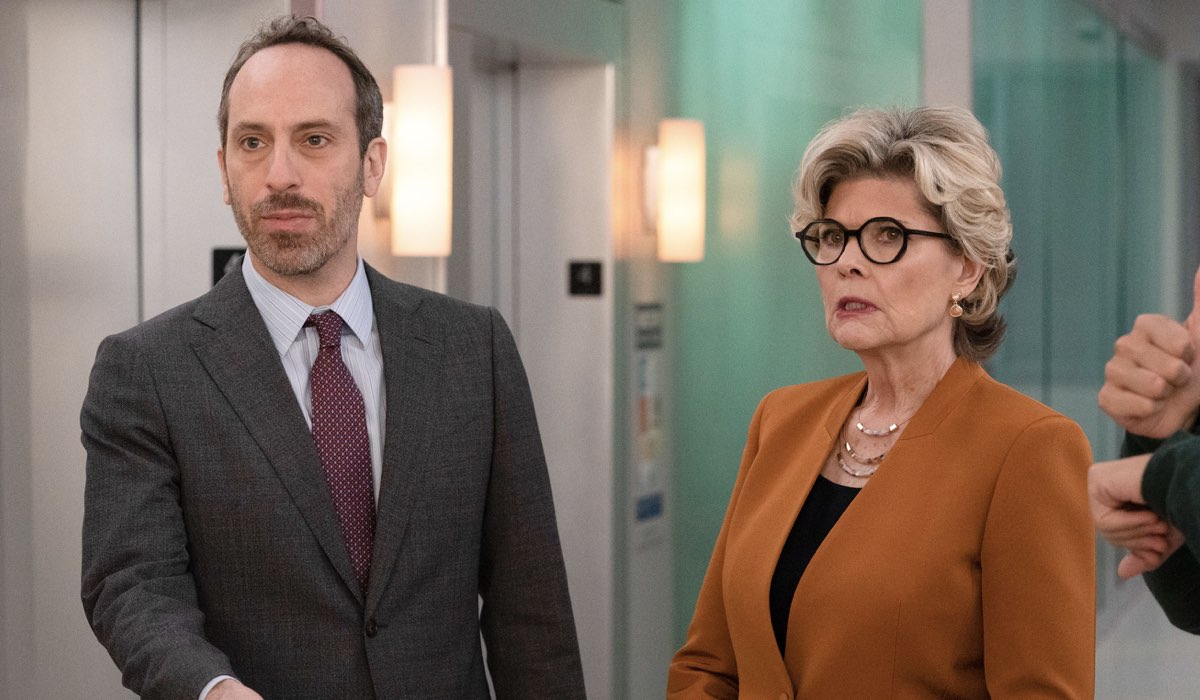 Wilder points out to Max that the clinical study of Lymphodril, a very effective anticancer drug, was not performed correctly, and therefore the data is skewed. Max then requests that a new study be done with more inclusive parameters, or he will not make the data available for FDA approval of the drug.
Reynolds learns that a patient of his who had been on a lung transplant waiting list for a long time bought one in Honduras and had the surgery. But he has a crisis of rejection and the only way to save him is to remove the organ. Iggy desperately tries to get Carla, an alcoholic and mentally challenged, into a recovery program, but she refuses.
New Amsterdam 5 programming
read on after the commercial
Composed by thirteen episodes in all, New Amsterdam 5 is broadcast, starting from 7 June, every Wednesday in absolute first vision by Canale 5 with three unpublished episodes in absolute first vision for the first week, four for the second, only two episodes on the 21st, while for the penultimate evening there are three episodes and only one – the last one – aired on July 5th. Below are the appointments to be marked in the calendar with the final season of New Amsterdam, barring schedule changes:
New Amsterdam 5 fourth episode in rerun, where to see it
In response, the American TV series is available in streaming on Mediaset Infinity, the video on demand platform where all the best programming broadcast on the Alfa networks can be found.
How to see New Amsterdam 5 fourth episode today
To watch the fourth episode of Wednesday 28 June – the fourth of five – it is possible to tune into Canale 5 starting at approximately 21.25, or connect to Mediaset Infinity at the same time to watch it in streaming.
New Amsterdam 5 fourth episode live
The live episode of the US TV series is available from 21:25 on Wednesday 28 June in absolute premiere on Canale 5, or on Mediaset Infinity.
New Amsterdam 5 fourth episode in streaming
read on after the commercial
Stream the fifth season of New Amsterdam is available on Mediaset Infinity, for live or deferred viewing. The video on demand platform includes the best-known free programs of the Mediaset Networks and the great cinema of Infinity+. The former Mediaset Play can be accessed from PC browsers and apps for tablets and smartphones.