Alberto Angela has just released an interview regarding his recent meeting with Harrison Ford: 'for anyone my age Indiana Jones-Harrison Ford is a symbol'.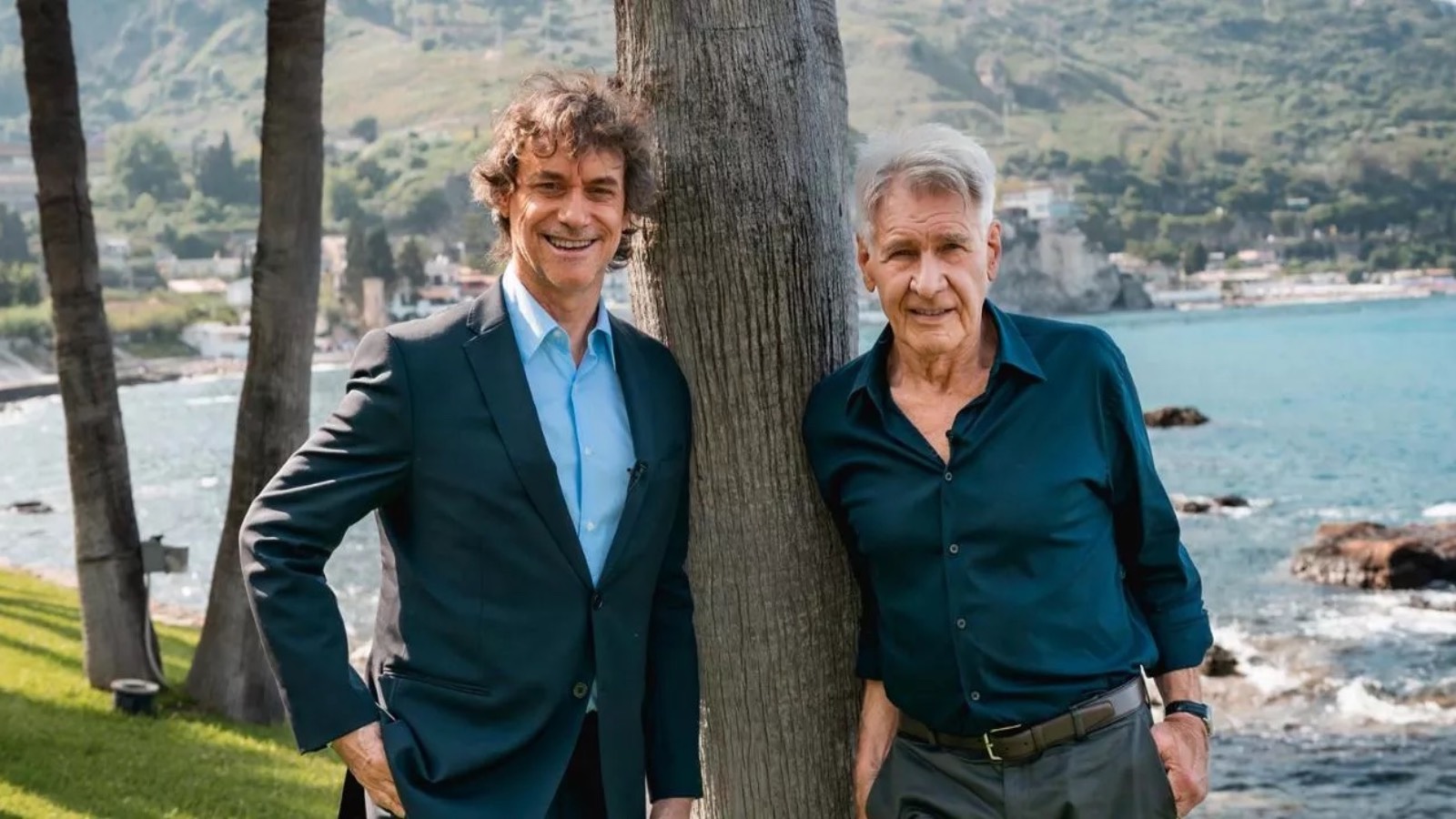 Alberto Angela he went to Taormina, on the occasion of the film festival, in order to meet Harrison Ford at the Italian premiere of Indiana Jones and the Quadrant of Destiny, in theaters starting Wednesday 28 June. The famous scientific popularizer defined the Hollywood actor "his hero".
As reported by Repubblica, Angela said: "I really wanted to meet him: for anyone who is my age, interested in history, loves adventure, Indiana Jones-Harrison Ford is a symbol, he has trained generations of archaeologists. I met both man and planet Harrison Ford."
"He is the actor who has worked with the greatest directors, who has shot unforgettable films: American graffiti, the saga of Indiana Jones and Star wars, Blade runner, The fugitive, Witness-The witness", continued the popularizer. "He has never won an Oscar, he has been nominated many times: who, more than him, would have deserved it? I think he's one of Hollywood's top earning actors. Other than that, he's a wonderful person."
"I was struck by its simplicity, like all the greats. Generally it is said that you shouldn't meet your idols because they always disappoint you a little, I can say that Harrison Ford is not only a big star but he is also a very nice person. Usually the actors play a role, I think Indiana Jones is Harrison Ford, he plays himself" concluded Alberto Angela.