Come with us, friends, and get ready to face the dark side of Netflixbecause Netflix in its catalog it features films that no one should ever have the courage to watch, films that it would be better to pretend not to see, not to know even in passing. The films on Netflix that we are about to tell you about are not just trash, in which case we would have a laugh and forget what we saw in the course of two-three days, they are something that goes beyond, something that makes us dress up as superheroes to run and save you by telling you not to watch these films we are about to tell you about. The world needs Batman who tries to save the community from total waste of time, from movies with no reason to exist, from bad taste. It's a dirty job, but someone has to do it.
From The Open House to From My Window: Here are 8 movies on Netflix that you shouldn't watch under any circumstances
1) The Kissing Booth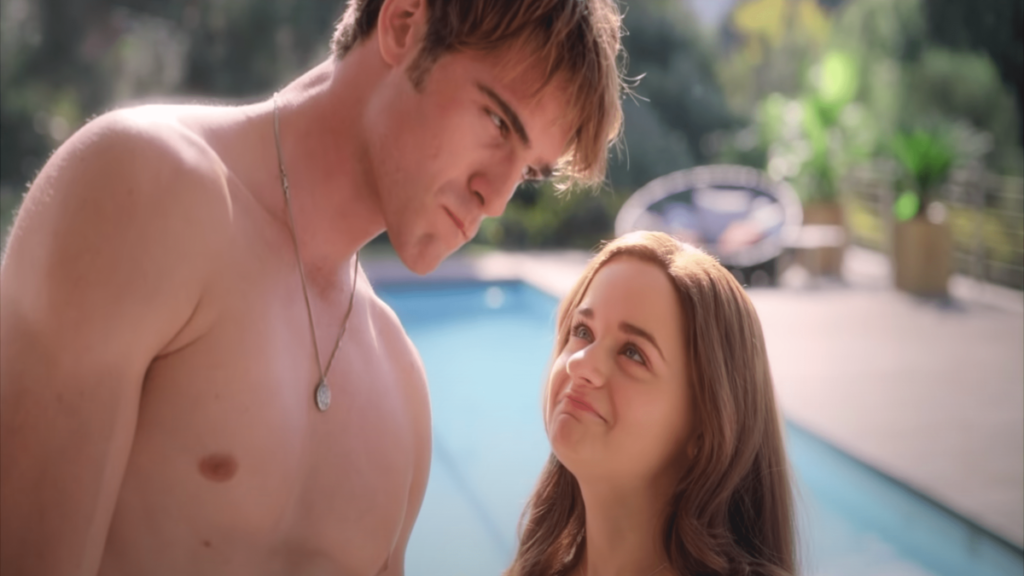 Let's start with a necessary premise: the person who suffered the most from The Kissing Booth is Jacob Elordi, not us. In short, anyone who saw him suffered for 120 minutes, he for three consecutive years. The handsome actor of Euphoria was in fact so intolerant of this production that he couldn't wait to finish it. The reason is that he wanted to take part in more ambitious projects, and not childish productions next to what at one point became his ex-girlfriend in real life. The Kissing Booth was a difficult undertaking for everyone, but at least he received a fee: what reason would we have? On the other hand, the story revolves around Elle, a girl who will soon fall in love with her best friend's brother, but this will not excite the latter who will ask her to choose between friendship and love. Meanwhile Noah, the boy she fell in love with, will tell the entire school never to hit on Elle.
In short, Elle, can't you surround yourself with normal people who won't tell you what to do? We ask for a friend (who doesn't have a brother though, don't worry).
2) From My Window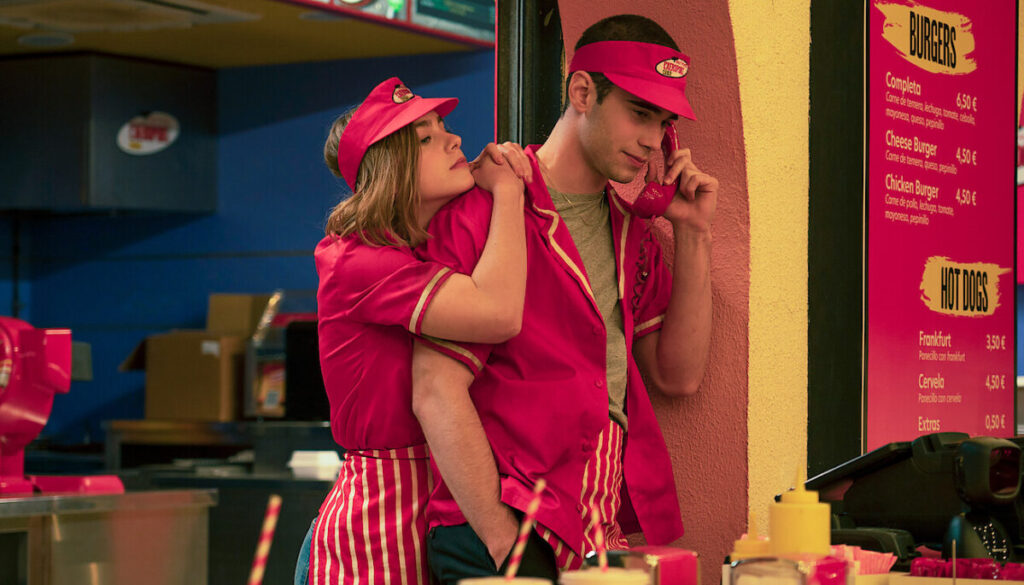 It is not an exercise: From My Window has just returned with a second chapter, and the third now seems like a dreaded reality that we will have to face. The ugliest love story ever is about to become a trilogy, and this thing hurts. Romeo and Juliet had only one act, an opera that ended with their death and therefore no possibility of return, and instead Ares and Raquel – two ordinary kids – an entire trilogy. Probably the best way to describe this film is to remember its beginning, the reason why it all started: the Wi-Fi password. Ares, a boy who has more money than water in his body, in fact used the Wi-Fi of the beautiful Raquel, an unbearable girl in love with him who has always been spying on him from the window, hence – as you can understand – the title of the film.
In short, one steals Wi-Fi and another violates the neighbor's privacy: if there's one thing Dalla Mia Finestra has taught us, it's that it's better to live in independent houses. All the rest of the attempted teachings, however, leave it alone. It is better not to learn anything.
3) Da Me o Da Te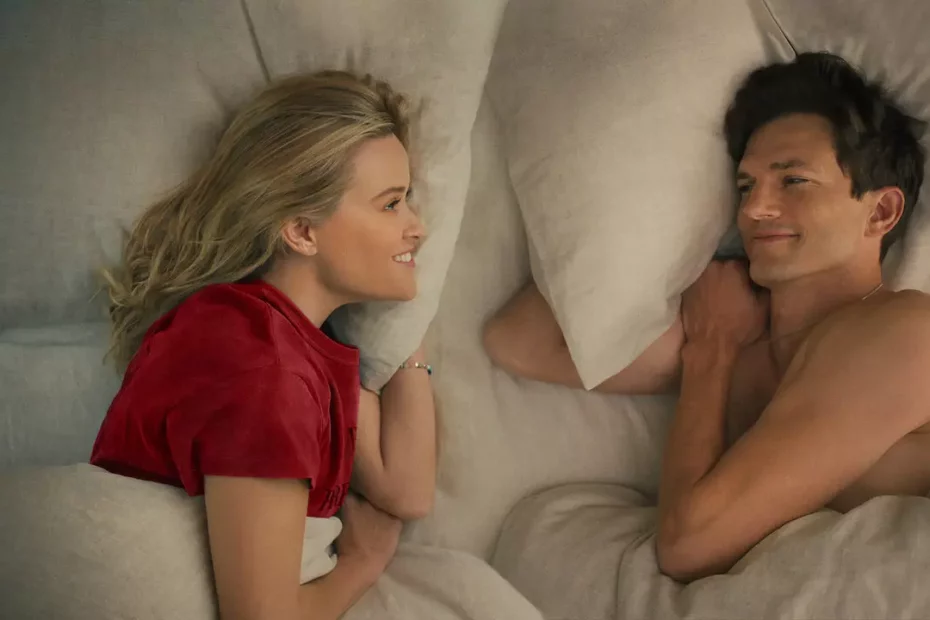 Stop everyone, because here we are faced with a disappointment, the realization of a fear that we have had for some time: there are no sentimental comedies anymore. Finished, gone, lost. No one had succeeded in this operation, neither the Spanish films we saw on Netflix, nor Reese Witherspoon and Ashton Kutcher, the protagonists of the film Da Me o da Te. Given the two protagonists in this case, the expectations were a little higher, but there was nothing to be done. The two protagonists, who have always been best friends, discover that they love each other in smart working as they go from one part of America to another minding their own business. It is still unclear how two people who have known each other forever get through nothingness to be in love, that's a truth we'll never find out. The film tries to cheer up all the people who are victims of the friendzone by telling them a story in which it is knocked down, and we are grateful for this – hope is necessary – but couldn't they prove it through a story in which at least the protagonists can see each other?
4) The Open House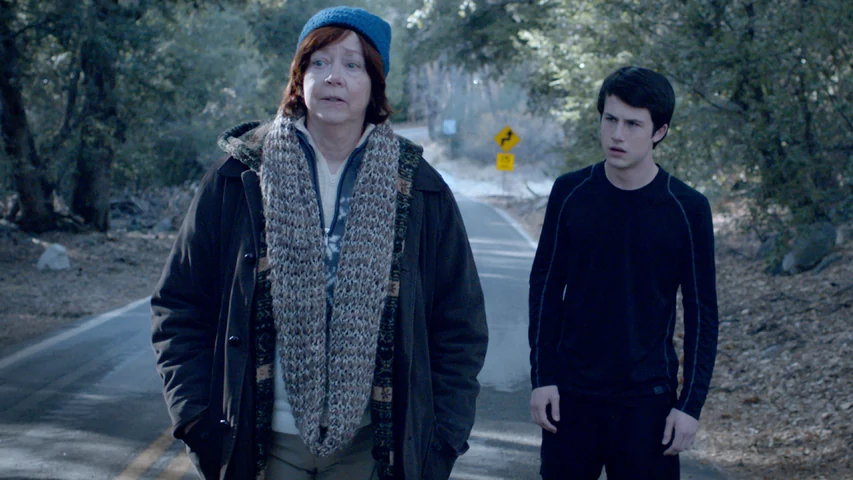 The Open House is not only one of the worst Netflix movies, but also a film that seems almost devoid of plot. The development is present, but the ending almost seems to make us understand that at a certain point the directors looked at each other and wondered and now what do we do? The smartest of the bunch opted to leave everything up in the air and abandon production. Of course, there is no other explanation. After 90 minutes spent trying to figure out who the intruder is in the home of the two protagonists, the finale gives us no answer. We don't know who he is, why, how he was done. We know nothing. The reason? The film somehow wants to criticize the negligence of Americans who always keep their front door open. In short, we are facing a thriller that tries to denounce something leaving everything pending. Sure, it did cause us some fear, but not for the reasons the authors believe. In fact, the only terror we felt had to do with the fear that The Open House could return with a sequel.
5) Sierra Burgess is a Loser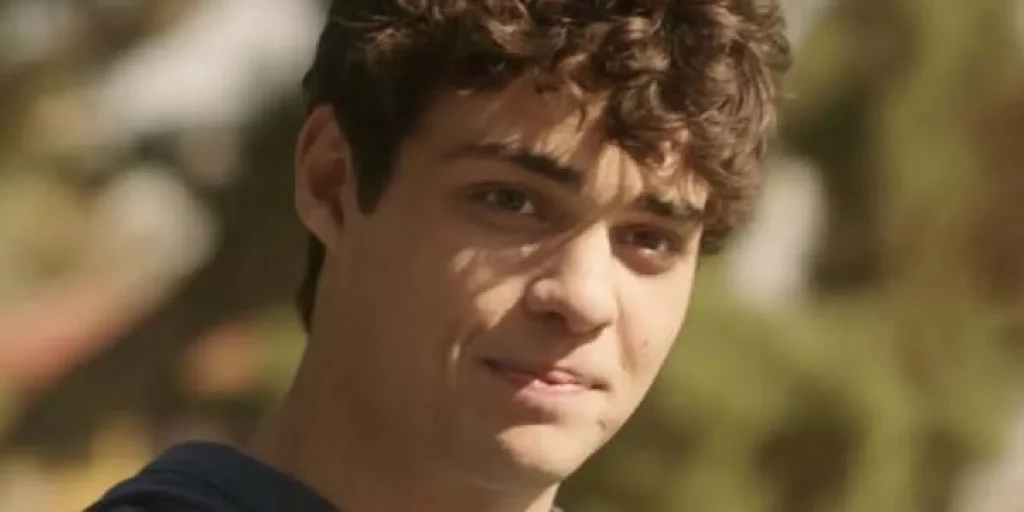 The day will come when Noah Centineo will be able to get out of this tunnel made of failed productions, but this is not yet the day. For now, at the pinnacle of the ugliest films ever made, we inevitably find Sierra Burgess is a Loser, a film in which a girl with low self-esteem pretends to be someone else to get the boy of her dreams. Flavia Vento a few years ago told of talking on the phone with Tom Cruise and then discovering that it wasn't really him, so pretend that the situation is the same but with a happy ending. The boy, played by the good Noah Centineo, in fact manages not only to forgive the girl who pretended to be another person, but also to fall in love with her. In real life this is called pretending, being an imposter, but in Netflix movies this is called romantic comedy. Points of view.
6) Tall Girl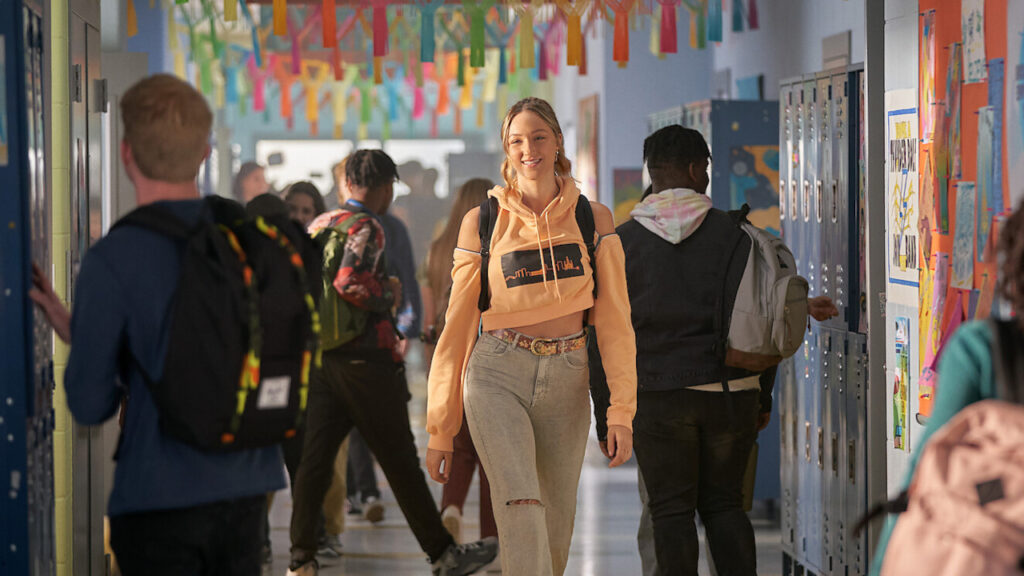 Tall Girl is exactly that Netflix movie that no one had asked for, but that came with the pretense of teaching us something. In fact, at the center of the story we find Jodi, a high school girl more than 180 cm tall who is teased for her stature. Romantic relationships are taboo for our protagonist because all the people she interfaces with are shorter than her, an element that already shows us how much this film revolves around a wrong and superficial concept for which the girl must necessarily be shorter boy's. Removed this annoying cliché, the film goes on trying to tell how the arrival of a boy as tall as she will turn her life upside down, leading her to experience her first true love. But rest assured: to try to correct the shot and give a message of hope, Jodi will eventually fall in love with a much shorter guy, thus giving his message of peace and equality. When in doubt we would tell you to avoid it, which overall is a waste of time anyway.
7) Secret Obsession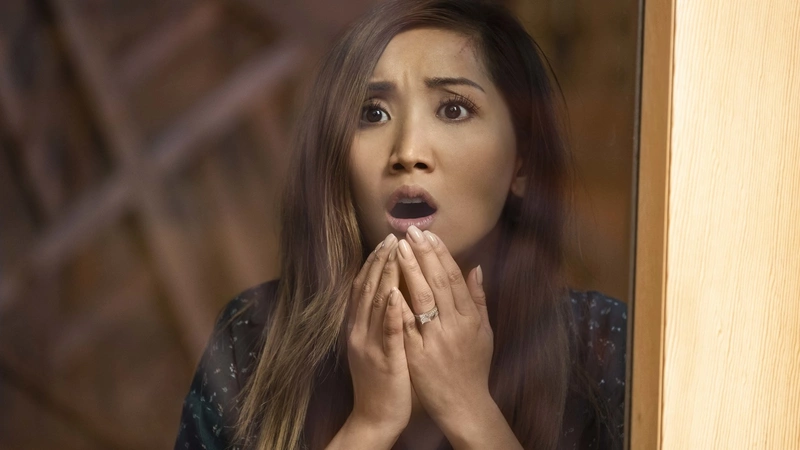 Helpful message from everyone who remembers Brenda Song in her Disney Channel days: take her and make her come back as London Tipton, because after that moment everything (almost) went wrong. As proof of this we have Secret Obsession, a Netflix film whose ending we already understand during the beginning. Jennifer, the protagonist, wakes up after a bad coma caused by an accident and returns home with what she says is her husband. As we already understand from the first 20 seconds, in reality he is not only not her husband, but he is also the culprit of her accident. Secret Obsession tries to be a gripping thriller, but ends up being lonely in the end another of the reasons that makes us ask for a spin off on the life of London Tipton in 2023: finding out how you use Instagram would still be more interesting than seeing this type of film.
8) 365 Days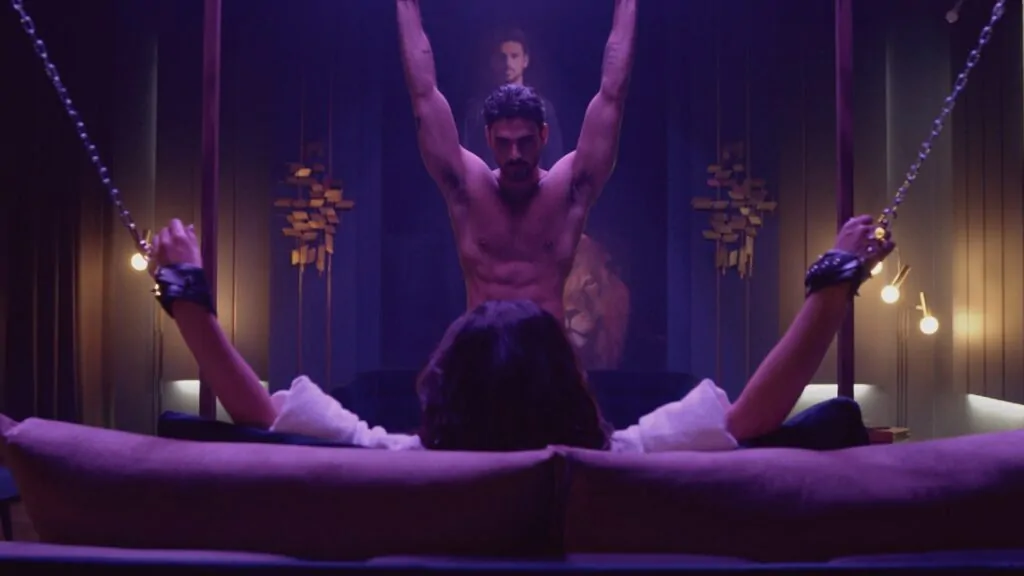 As you can easily guess from the image above, 365 Days is not about quantum physics. We would like to try to explain the plot of this film, but it is so out of place that we feel uncomfortable. In short, do you know Stockholm Syndrome? Here, this film tries to implement it through what the directors of this film call erotic charge. Referring to this definition, it's time to clear a concept that many films may not have understood: eroticism and vulgarity are two different things. 365 Days is the theater of vulgarity and nothingness, the stage on which no one would like to appear, not even by mistake. Of all the films on the list, this is certainly the most embarrassing, the one that makes us ask simple questions but with unobtainable answers. The problem is not with the creator of the series, he finally tried. The problem belongs to that person who, looking at the proposal, answered But yeah, come on, let's make a movie of it.
The 5 worst TV series released in the last period