The 69th edition of the Taormina Film Fest is underway: Teyana Taylor, Bella Thorne and Adriana Lima are expected at the festival after the huge crowd for the Italian premiere of the new Indiana Jones film.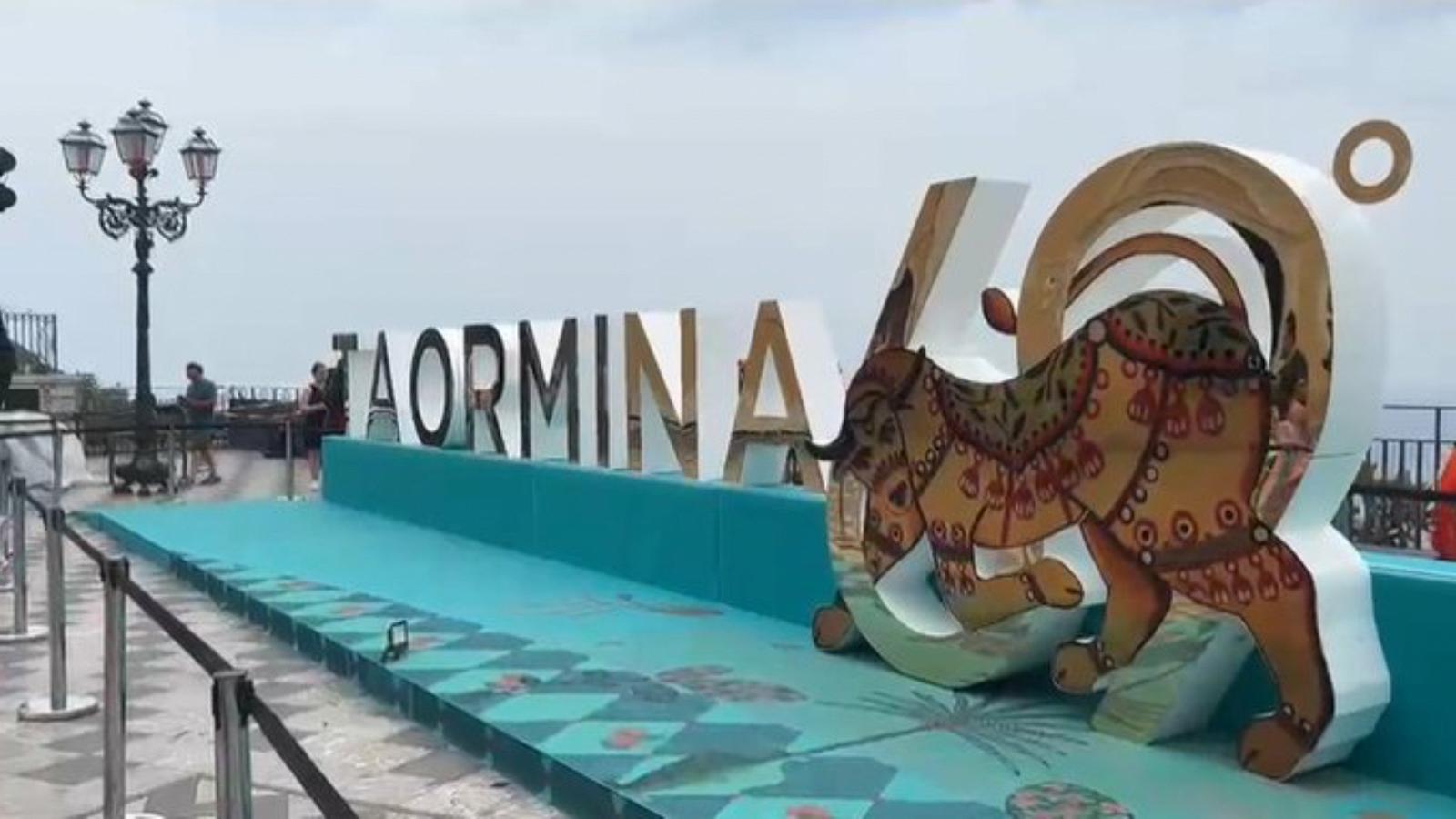 Taormina was not as crowded as in recent days, on the occasion of Taormina Film Fest and the enormous crowd that had concentrated on Piazza IX Aprile of the Blue Carpet last night since the early afternoon did not allow the cast to Indiana Jones and the destiny dial to attend the photocall.
But Harrison Ford and the actors in the film made it up to the thousands of fans who had come to Sicily from many destinations when, in front of the packed theater audience – all sold out – they appeared with a crackling surprise: fireworks around the screen which projected images of Indiana Jones in front of the Sicilian sea, moreover the location of some sets.
Also present on stage, together with Ford, were Mads Mikkelsen, Phoebe Waller-Bridge, introduced by the co-hosts of the evening, Fabio Rovazzi and Elvira Terranova. The president of Walt Disney Italia Daniel Frigo greeted the hundreds of bloggers, influencers and youtubers from all over the world on stage. The superintendent of the Taormina Arte Sicilia Foundation, Ester Bonafede, the artistic director Beatrice Venezi and the executive director and co-artistic director of the event, Barrett Wissman, did the honors.
In the afternoon, great anticipation for the masterclass by John Landis, scheduled for 18:00 at Casa Cuseni. The king of comedy will talk about his journey and the films that have marked his career and his style: in this regard, a retrospective of his best films and those chosen by him (titles and timetables on the official website)
Arriving on today's Blue Carpet are director AV Rockwell and musical star Teyana Taylor, who will screen the film A thousand and one at the Ancient Theater. A work already awarded at the Sundance Film Festival, which sees Taylor in the role of a free and unrepentant woman who kidnaps her six-year-old son from the foster system to recover a sense of home, identity and stability with the difficulties of a metropolis , New York, rapidly changing. The director will hold a masterclass tomorrow, at 16:00, at Casa Cuseni.
At 10:30 tomorrow, however, Bella Thorne and the protagonists of "Influential Shorts" will arrive for a special masterclass at the Palazzo dei Congressi in Taormina: together with her there will be the talents and influencers Adriana Lima, Khaby Lame, Eva Vik and Leaf Lieber. The program of the other screenings taking place during the day can be consulted on the website https://taorminafilmfestival.com/