Director James Mangold has commented on the negative criticisms directed at the film Indiana Jones and the Dial of Destiny, arriving in theaters around the world.
James Mangold commented the negative reviews addressed to Indiana Jones and the Dial of Destinythe fifth film in the saga with star Harrison Ford.
The director, at least as reported by Varietyit seems he didn't worry too much about the reception given to the feature film which premiered at the Cannes Film Festival.
The director's reaction to criticism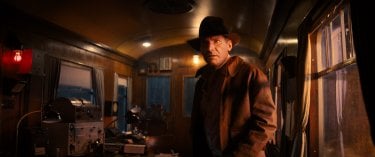 The opinions of journalists regarding Indiana Jones and the Quadrant of Destiny were divided between those who appreciated the latest adventure starring Harrison Ford and those who argue that it cannot hold a candle to the previous chapters.
James Mangold, speaking of journalists, then said: "When you're in franchise territory it's really hard for intellectuals to get past what I'm sure their bosses want, which is this corporate prism of 'how does he stack up against the others?' I always thought that if we were second or third behind one of the greatest films ever, I was fine with it. I mean, it all fades away later. Either the film will survive or it won't".
Indiana Jones and the Dial of Destiny, review: more luck, less glory
Harrison Ford's farewell
The latest chapter in the story starring actor Harrison Ford as the iconic archaeologist also stars Phoebe Waller-Bridge (Fleabag), Antonio Banderas (Pain and Glory), John Rhys-Davies (Raiders of the Ark lost), Shaunette Renée Wilson (Black Panther), Thomas Kretschmann (Das Boot), Toby Jones (The Mole), Boyd Holbrook (Logan – The Wolverine), Olivier Richters (Black Widow), Ethann Isidore (Mortal) and Mads Mikkelsen ( Another round).
Directed by James Mangold (Le Mans '66 – The big challenge, Logan – The Wolverine) and with a screenplay written by Jez Butterworth & John-Henry Butterworth and David Koepp and James Mangold, based on characters created by George Lucas and Philip Kaufman, the film is produced by Kathleen Kennedy, Frank Marshall and Simon Emanuel, with Steven Spielberg and George Lucas serving as executive producers.