The first edition of Comicon of Bergamo begins with the two superheroes par excellence, Batman and Spider-Man (in strict alphabetical order), shown in pavilion A of the Fair. A personal exhibition which, in fact, focuses on the work of the cartoonist Giuseppe "Cammo" Camuncoli. The author, guest of Comicon, was among the first Italians to create, in 2002, a story of Spider-Man, as well as being the longest-lived regular illustrator of the legendary series The Amazing Spider-Manfrom 2011 to 2017. As mentioned, from Marvel to DC, up to Image Comics, signing top titles such as light blazer, Batman: Europa, All-star Batman.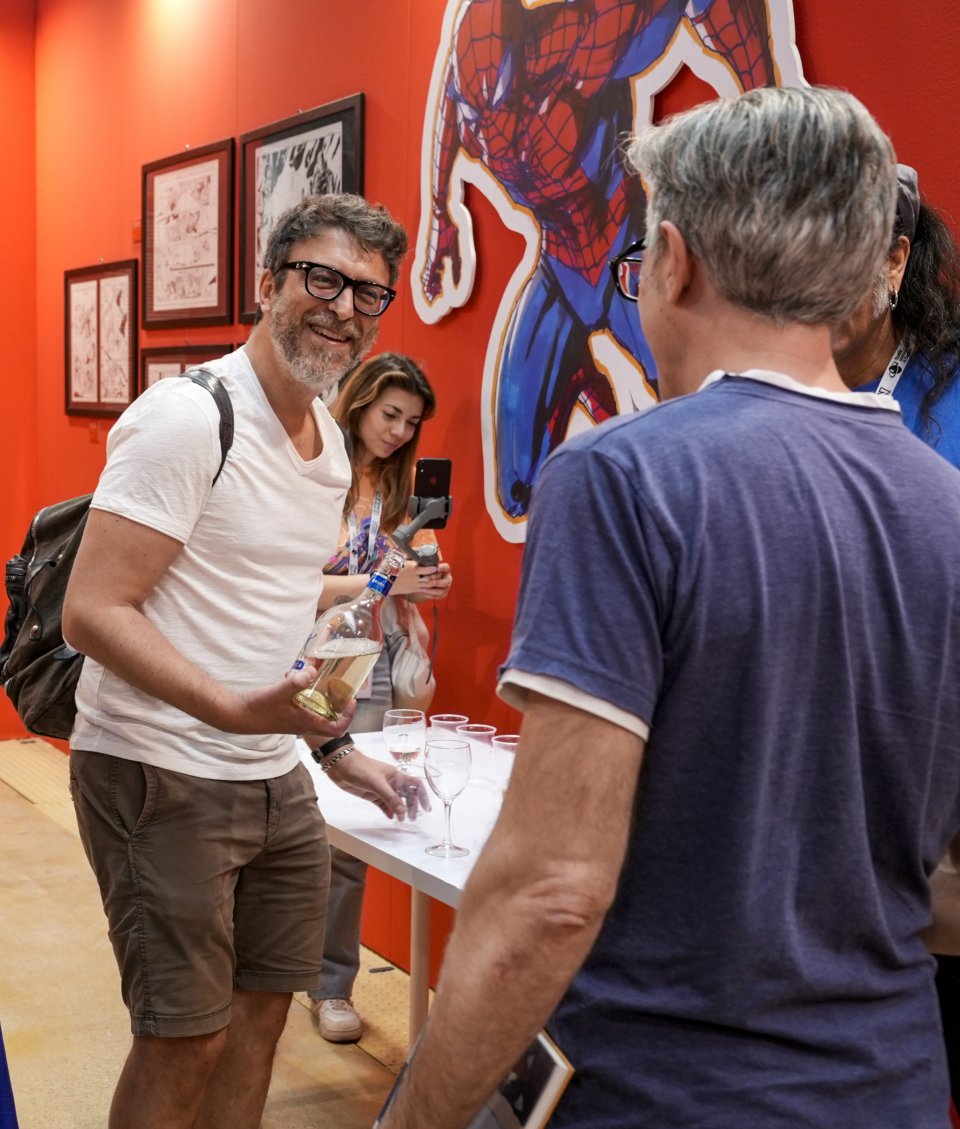 Just Cammo, as his fans call him in a friendly way, explains to us that the comic bookin Italy, is living a real spring. "Things have changed. Comic shops have always existed, but today they sell 'Funko Pop!', after all, you have to take into consideration the tastes of the public. In the bookstores there was a hidden section, with Milo Manara and Tex. All' At the time there wasn't so much expertise, but there has been a revolution, also driven by Zerocalcare, since before Netflix. But manga have also gained space as a stable phenomenon. Bao, Feltrinelli, Cocoino Press, many players who have worked good. This demonstrates the health and diversification of the offer. As a result, Italian authors also have more ideas, and it is important".
Da Tex a Swamp Thing
Giuseppe Camuncoli, wineskin Spider-Man e Batmanworked on Dylan Dog e Texand then ne Desert Scorpions by Hugo Pratt, then drawing graphic novels such as The coyote gospel by Gianluca Morozzi and The snow does not care by Luciano Ligabue. But what was the cartoonist's first drawing? "I don't remember! But if I have to go and bet it was a Go Nagai robot. The first comic I read was Tex. Before Mickey Mouse. But the electrocution was the Japanese cartoons. I turned off the television and started drawing first thing i remember…".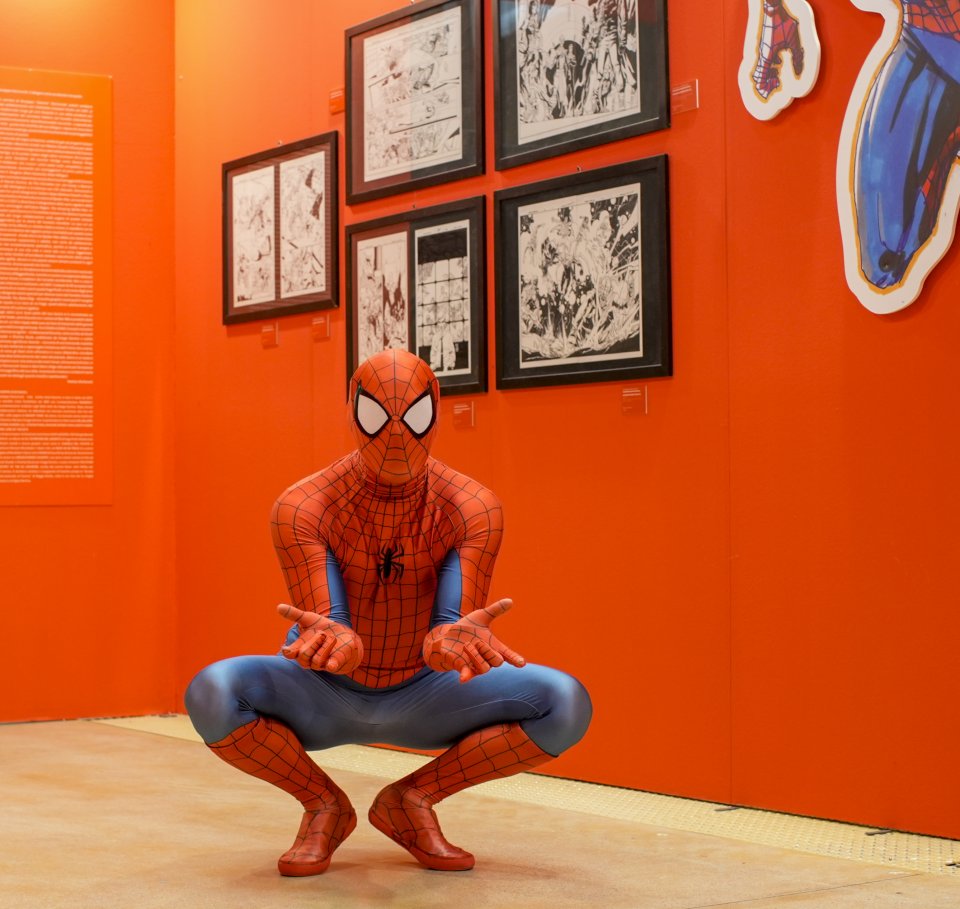 A passion that became a job: "I've always had passion. And when I got my first job for America, with Vertigo, I knew it could be a profession. Not so much for the check, but for the name on this book. It was 'Swamp Thing'. I put myself to the test with an important production reality, despite it being a single issue. With self-production it took me three months to make an issue, I've always been fast, and for the first time I guaranteed monthly productivity".
History as a point of reference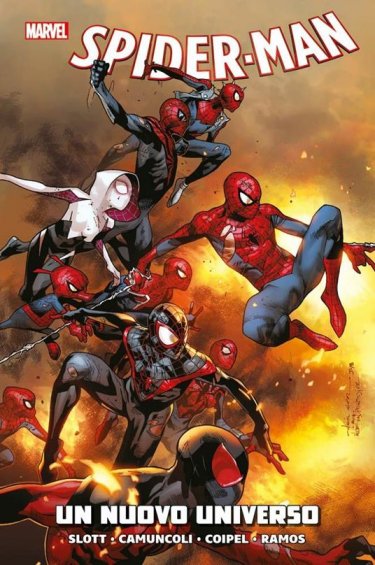 Moreover, Swamp Thing has been adapted for seriality by Prime Video (but interrupted even before the release), and this leads us to ask Camuncoli your idea about comic book serials or film adaptations. "It depends from product to product"he replies. "Also for a question of budget. I'm always happy with what they do with the adaptations, because maybe they gain readers. Some adaptations are faithful, others less faithful. However, I try to enjoy them as a stand-alone product. Sometimes I even changed my mind: Tom Holland I didn't see him well as Peter Parker, but instead he was exceptional. The caliber of an actor is not only the face … and then there is 'Watchmen', which is a brilliant series. The new characters, the soundtrack of Atticus Ross and Trent Reznor. The series has a great finale, but it would be nice to continue". After all, as he explains, the important thing is always the story you want to tell: "There are stories that can continue to be told, even if they are created by others. I'm thinking of Long John Silver. Why deprive yourself of good stories? The story must be judged for what it is".
The Champions League of comics
Giuseppe Camuncoli's journey has then strengthened in recent years: drew the miniseries The Other History of the DC Universewritten by Academy Award winner John Ridley, and with authors Scott Snyder and Charles Soule co-created the dystopian Undiscovered Country for Image Comics, which earned him a nomination for the 2020 Eisner Awards. By the way, the cartoonist thus recalls his first approaches to Batman and Spider-Man: "With Batman, it was two issues at the start. During the 'War Crimes' event I was working on something else, 'The Intimates', which however was about to close. DC called me, and Jim Lee, co-artist of ' The Intimates', he told me to accept. The opportunity was too important. The call to the Champions League makes your legs tremble, but I got there gradually".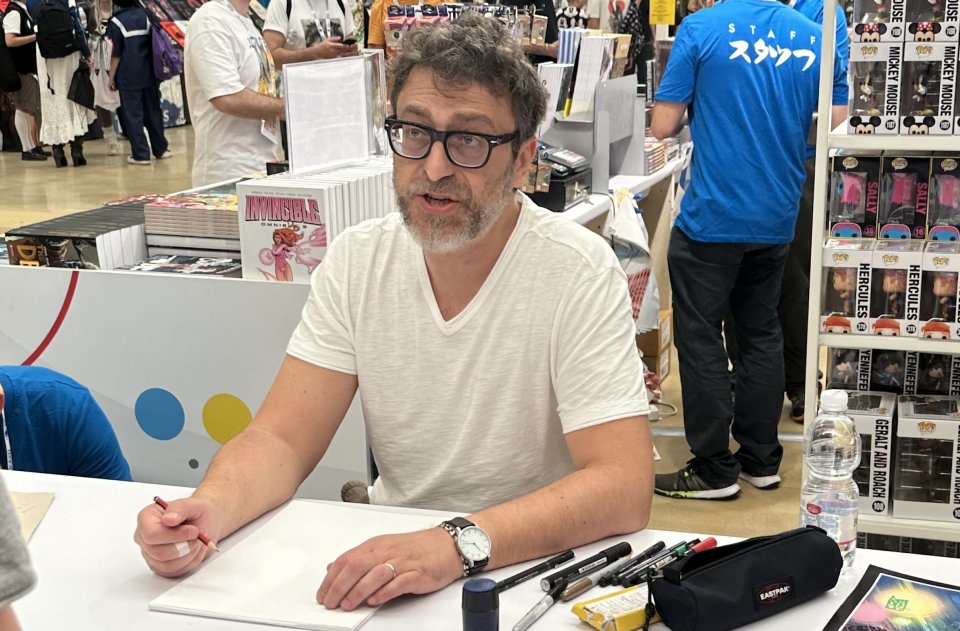 Camuncoli, also artistic director (and teacher) at International School of Comics of Reggio Emiliathen explains how fundamental experience is."The mess is important. Spider-Man first arrived in 2002, but it wasn't a story that was spotlighted. Then in 2011 it was more structured. It was really Spider-Man… I got into I play always trying to give my best. With these characters there is a lot of pressure, they are the most representative characters of Marvel and DC". Two different studios, two characters who have something in common: "They share the concept of sacrifice: one is day, and the other is night, but they have a tragedy behind them. And then they have a large cast of supporting actors, of villains. A rich and multifaceted cast". Cammo, is in no doubt which cinematic Batman is better: "Christian Bale. I never had too much enthusiasm for Tim Burton's films as a kid. For me, the Batman was Frank Miller. And Christopher Nolan's Batman is more modern, dark, structured".
A Galaxy Far Far Away
The comic universes of Cammothen, they even touch the Galaxy Far Far Away Of Star Wars. A boundless world, loved by the cartoonist since he was a child. "I must say that the Mandalorian is crazy, especially in the first season. But my favorite is Chewbacca. Weird, particular, with those incredible verses. Star Wars was a coincidence in my path, a flash of lightning. It was proposed to me after six years of Spider-Man. It was a change of pace, fresh and healthy. The series was about Darth Vader, I love dark, bad characters. And then there was Palpatine. It's fun to draw him. It was exciting to understand the script, how he makes the universe is more compact and present. Before working on it, I had only seen the films, but as a fan I then watched The Bad Batch, which is a very adult series. And I recovered Clone Wars, and then Rebels. An ever-expanding universe "I trust one thing: the prequel trilogy disappointed me, it lacked everything I loved about the first films. However, watching Clone Wars, I wanted to see it again". No doubt what order to see or review the Star Wars saga: "It depends on the age, but a child should start from episode 4…".