Images of Emma Watson's dress instantly went viral on the web.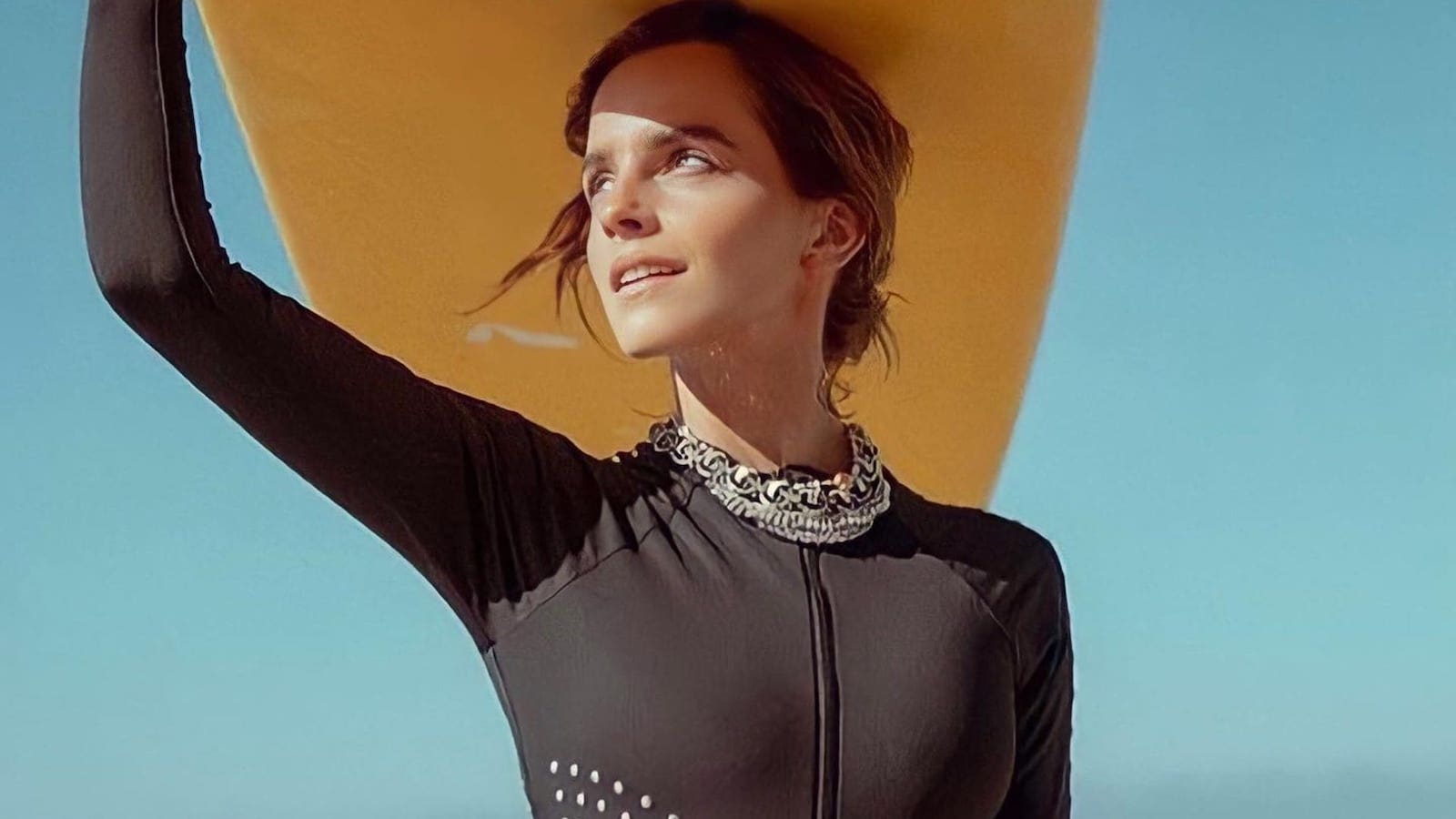 Probably Emma Watson didn't expect to go viral after posting pictures of her wearing a Loewe designer dress on his Instagram profile. The reason? The dress just seems to float in the air.
Indeed, in the image, the asymmetrical dress seems to float on Watson's body, with its neckline – both v-neck and draped – which hovers without any visible support.
The optical illusion has brought some fans of Harry Potter to ask Watson, who played Hermione Granger in the hit saga, if the dress was the result of some Hogwarts magic — rather than just fashion magic.
"Wingardium leviosa was written on that dress" read the most welcome response to Watson's post, referring to the levitation spell used in the books and films. Other less kind comments have compared the dress to a broken umbrella or what happens "when trying to fold a sheet".
But the magic of the dress lies in its design. Loewe, the Spanish brand currently led by designer Jonathan Anderson, has experimented with great success with illusion dresses in recent seasons, from radical silhouettes that shift with the gaze to trompe-l'œil images. Watson's mini dress comes from the spring-summer 2023 collection, which played with structure and shape and included several dresses with similar necklines.
Emma Watson to fans: "The official news about my life and career is what I share"
Since then, pieces from the collection have been worn by Zendaya Coleman, Emily Ratajkowski and Dakota Fanning, while Gal Gadot showed it off at a recent Tiffany & Co. event in New York.