Nope, a new film written and directed by Oscar winner Jordan Peele, arrives on Sky TV for the first time, and Sky inaugurates the Sky Cinema Sci-Fi channel, here is the programming.
Arrives on the first TV on Sky Nopenew film written and directed by the Oscar winner Jordan Peelewhich returns with a new epic thriller experience, from Wednesday 21 June at 21.15 on Sky Cinema Uno (and at 21.45 also on Sky Cinema Sci-Fi), streaming on NOW and available on demand.
The film will also be available in 4K on Sky Cinema 4K (21 June, 9.15pm) and on demand. The film reunites Peele with Academy Award winner Daniel Kaluuya after Get Out, with Keke Palmer and Academy Award nominee Steven Yeun as residents of a lonely inland California valley who witness a disturbing discovery. and chilling. Also in the cast are Michael Wincott, Brandon Perea and Emmy winner Keith David.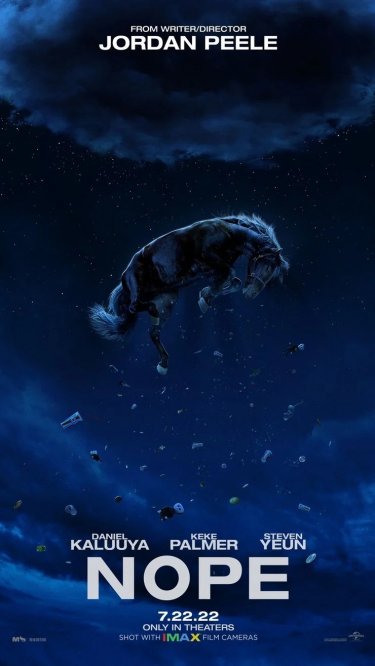 After the shocking death of his father, Hollywood animal trainer OJ (Daniel Kaluuya) and his sister Emerald (Keke Palmer) begin to observe unexplained phenomena on their sprawling Southern California ranch. This leads them into an obsessive spiral as they plan numerous attempts to film the mystery. Teamed with a former child prodigy (Steve Yeun) now ringmaster at a family-friendly theme park near the brothers' ranch, the pair's efforts to chase and pick up the show bring with it terrifying consequences and unimaginable horror.
And on the occasion of the first viewing of Nope, Sky Cinema Sci-Fi arrives from Monday 19 to Sunday 25 June, a channel dedicated to the literary and cinematographic genre that has helped to redefine our cultural imagination and has helped us dream of the future, with over 40 titles scheduled. These also include Deep Impact with Morgan Freeman, Robert Duvall, Téa Leoni, Elijah Wood, and Vanessa Redgrave, Moonfall, directed by Roland Emmerich and starring Halle Berry and Patrick Wilson, Mars Attacks!, a tribute to 1950s science fiction cinema by Tim Burton directing a super cast headed by Jack Nicholson and Glenn Close.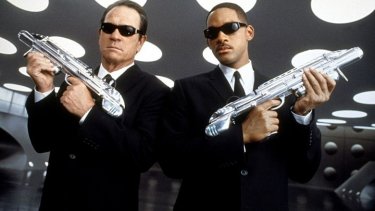 The three chapters of the "galactic" saga in which Will Smith and Tommy Lee Jones are a super-secret agent couple who monitor the aliens who live on Earth and protect it from threats, Men in Black, Men in Black 2 and Men in Black 3; and the spectacular Edge of Tomorrow with Tom Cruise. In addition, films based on the ingenious sci-fi writings of writer Philip K. Dick: Minority Report directed by Steven Spielberg and starring Tom Cruise; John Woo's Paycheck with Ben Affleck and Uma Thurman; and Ridley Scott's sci-fi cult hit Blade Runner with Harrison Ford and Rutger Hauer. And again: Harrison Ford in Ender's Game, Passengers, with Jennifer Lawrence and Chris Pratt, Elysium, with Matt Damon and Jodie Foster, and Luc Besson's blockbuster Valerian and the city of a thousand planets with Cara Delevingne and Dane DeHaan.