Harrison Ford, director James Mangold and co-stars, Phoebe Waller-Bridge and Mads Mikkelsen, talk about Indiana Jones and the Quadrant of Destiny at a press conference: "Dr. Jones is a character who shaped entire generations."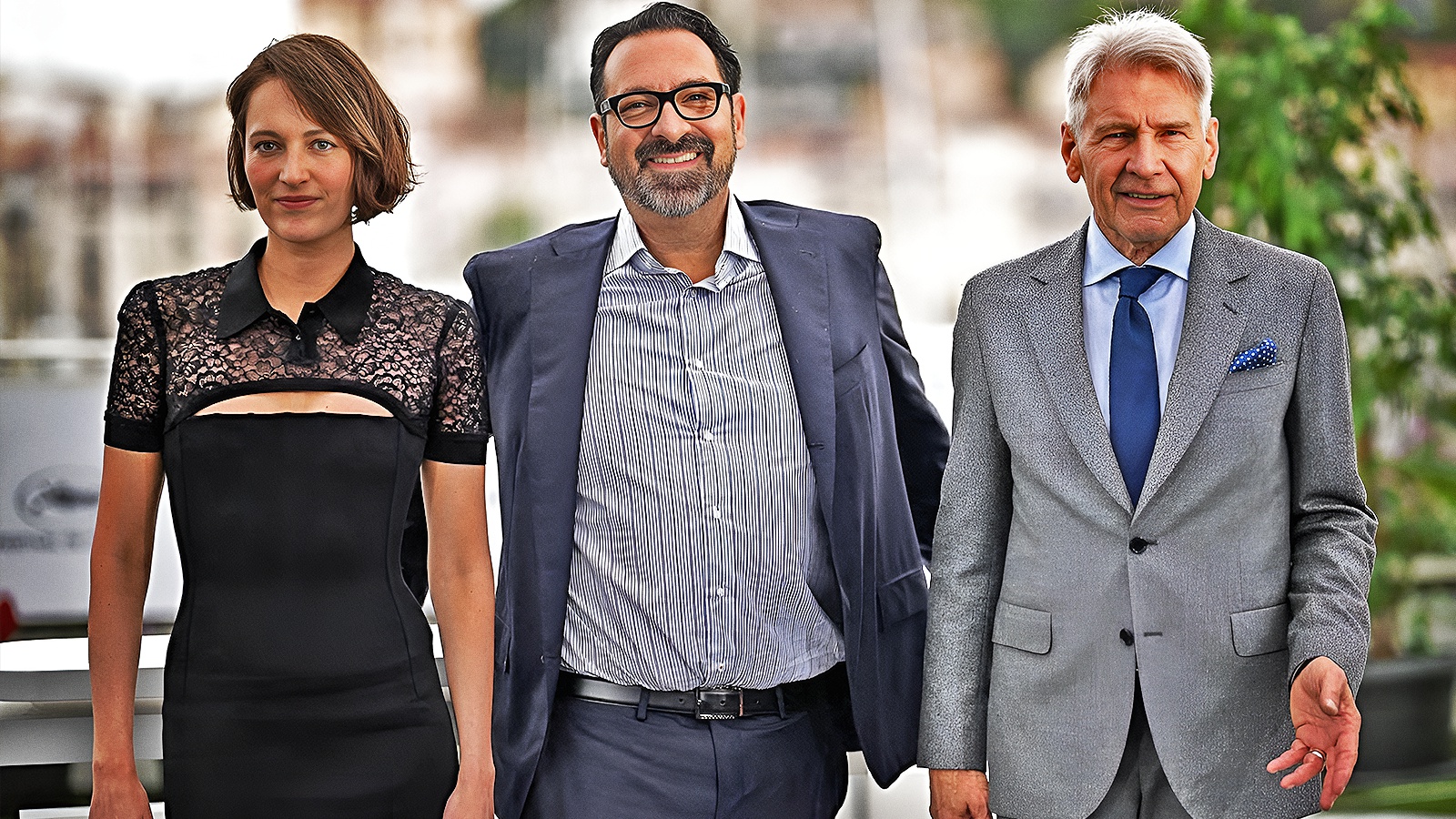 Past and present that intersect, and the quintessential symbol of great adventure cinema. More: the symbol of pure cinema, the one that refers to the legend, the dream, the fun. A challenge for the protagonists and a challenge for the director, who inherited the brand from Steven Spielberg. And that's right James Mangold the first to speak during the press day organized on the occasion of the release of Indiana Jones and the Quadrant of Destiny (June 28 in Italy, after the premiere at Cannes 2023), answering a simple but explanatory question: what was it like directing the last (?) chapter starring a cinema icon? "Well, it was exciting and challenging. One of the best parts of this endeavor was the company I got to keep. I grew up admiring Indy movies. I grew up admiring Harrison Ford and Kathleen Kennedy, George Lucas and John Williams They are people who have shaped my love of cinema.So the opportunity and the warmth with which they welcomed me on board was what drove me to do it, because I felt it would be one of the greatest experiences of my life. , and it was fantastic".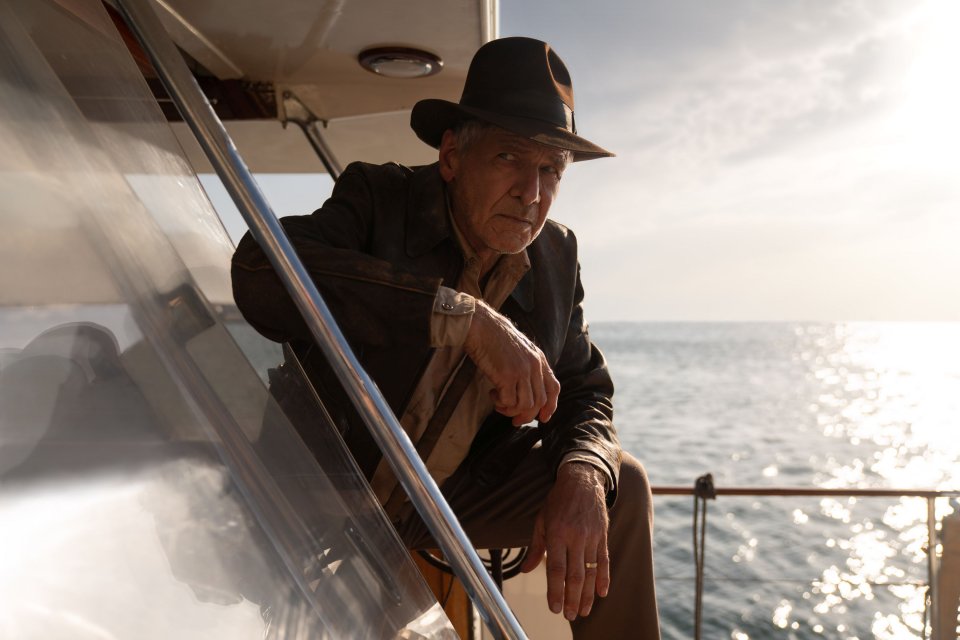 Speaking of cinema, it is then Harrison Fordduring the conference, to explain how (and when) we will find Dr. Jones again in Indiana Jones and the Quadrant of Destiny: "Indiana's strengths are varied. We are now entering a new phase in his life and we see him after a 15 year absence. He has aged a bit. He is retiring. We meet him on the last day of his retirement from life academic, which wasn't challenging for him, in the end. We meet him at a time where he's at a low level, a level we've never seen before. But I think dramatically it works very well because that's when we also introduce Phoebe Waller "Bridge, who as a character really drives the story. The weakness? I guess his is the ravages of time".
Phoebe Waller-Bridge: 'I was inspired by Barbara Stanwyck'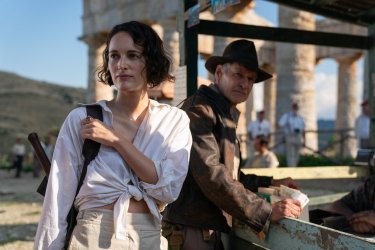 Already because as we explained to you in our review, Indiana Jones and the Quadrant of Destiny introduces the character of Helena Shaw, played by Phoebe Waller-Bridge. She will be the one to help Indy find part of an artifact that would allow you to travel through time. On the trail of the find, however, also the former Nazi Jürgen Voller, played by Mads Mikkelsen. In the background, 1969, between the Cold War and the moon landing. "Helena is imaginative and has a good sense of humor. I think her weakness, which I would also consider her strength, is that she never thinks before acting. And there is a courage about her that can be misunderstood as recklessness. So while that's one thing I love about her, I think that's what gets her into trouble. And I think she probably doesn't know how to ask for help in a concrete way. And that has given her a certain toughness in life."explains the actress.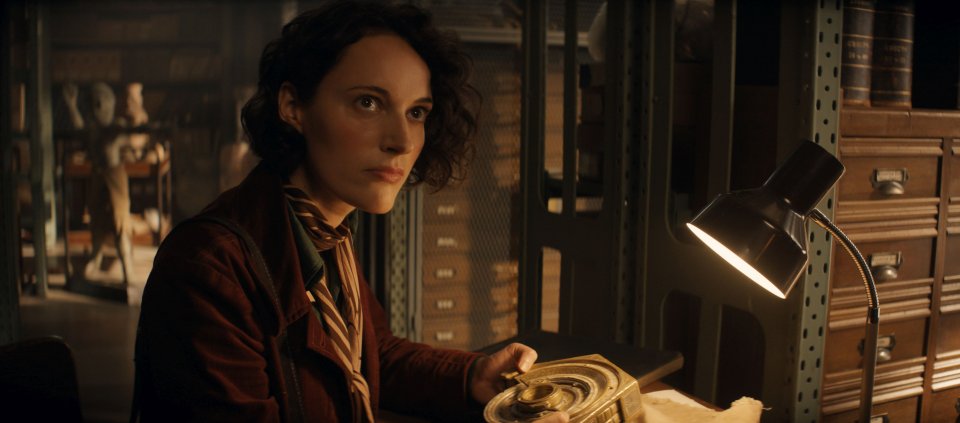 Before shooting the film, James Mangold gave an interesting reference a Phoebe Waller-Bridge: "Mangold told me to think of Barbara Stanwyck. And that, as I said, is a blessing and a curse, because my idol. She has such a light touch in her performances, particularly in Lady Eva, where she also has a ambiguity. And there's something so fresh and fascinating about her, even if it's morally questionable at the time. But there was also something very modern about the way she communicated and acted. It was something that struck me as really inspired for Indy".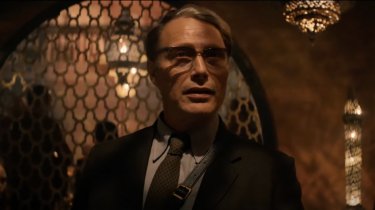 New allies and new villains, therefore. And the "tradition" of villains is respected: Mads Mikkelsen he is perfect in the role of Voller, one of the many Nazi officers who, at the end of the Second World War, landed in North America in disguise. "The parameters of the character are in the story, in the script. So it's up to Jim, me and my fellow actors to find the boundaries of the characters"says Mikkelsen. "For the first time I'm playing a Nazi. I try to find what can humanize him, to some extent. If I obviously can't relate to what they dream, I replace the dream with something else I can dream, because this character has a passion". For the actor, Indiana Jones is then a reference: "A character who shaped our generation. I have many friends who became filmmakers, who started with Raiders of the Lost Ark. So it stands to reason that if I wanted to be like him as a kid, it's a huge honor to be, 42 years later, part of this world".
Indiana Jones and the Quadrant of Destiny, Harrison Ford: "Why Did I Say Goodbye to Indy? Isn't It Obvious?"
Han Solo, Rick Deckard and Indy: Harrison Ford and the farewells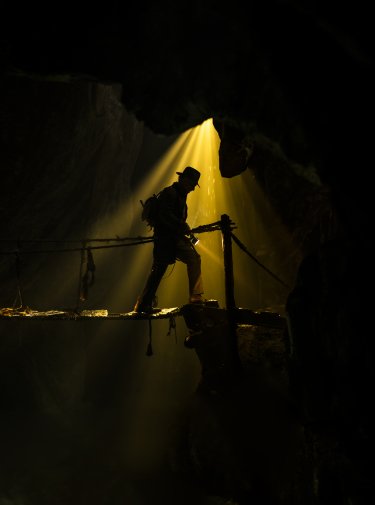 If we are dealing with farewells, the parallel with Harrison Ford can't not move towards Han Solo o Rick Deckard, other characters who know something about film mythology. But is this a different farewell? "I think the answer is no, it's no different"confides Ford, "however it is a good feeling the shape of this farewell. Yes, for me it is a good feeling because I feel that we have made a film that is really satisfying for the audience. We have taken our concern, our interest in the character and we have tried to give form a story that would bring him back. This character comes back into the lives of audiences with a great story. And I think it's a wonderful goodbye, given the people we've involved, the character and the nature of the script.". In addition to Mangold, David Koepp and the Butterworth brothers also signed the script. A script, as stated by Harrison Ford, that complements the character: "I always wanted to complete Indiana's story by seeing him at the end of his career. I was very excited when I read the script that Jim and the Butterworth brothers had worked out. There was no obstacle for me to tell another chapter of his story. I was sure to do it".
But what was Indiana Jones for Harrison Ford? "In 40 years I've gotten to know this character, but I've gotten to know my work a little more. The character means to me what it means to the audience. I'm bound to want to give my best. And the story that I want to tell, if it is to be met with the warmth and generosity that Indiana Jones has shown in this period of time, it will mean a lot to me. It means a lot to me that people like what we did and I hope they appreciate this contribution ".
Indiana Jones and the Kingdom of the Crystal Skull: Why (re)evaluate the most misunderstood chapter
Logan vs Indiana Jones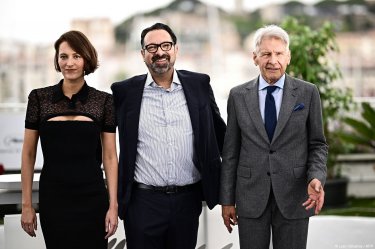 From one parallel to another, in the name of the franchise. If Harrison Ford is no stranger to goodbyes, James Mangold has also already tested the waters with the splendid Logan. "I don't like taking part in sagas with a separate chapter. I'm pretty old-fashioned and like the idea of ​​a beginning, middle and end to a particular story. Either way, Logan and Indiana Jones and the Quadrant of Fate, I'm trying to figure out what story we could tell. Unique to this movie, this moment, these two hours. In Logan, I knew we were making the last movie, but it was a character who he had spent most of his life under torture, a kind of Frankenstein living in a world where his choices were to be a weapon or to somehow try to hide from everyone. sense, a kind of salvation for him. For Indy… as Harrison said, we focused on the time: what it means to be someone who has lived an absurd life, and then sinks into normality".