Here are the previews of La Promessa from 12 to 16 June 2023: the new Spanish soap airs on Canale 5 from Monday to Friday at 2.45 pm.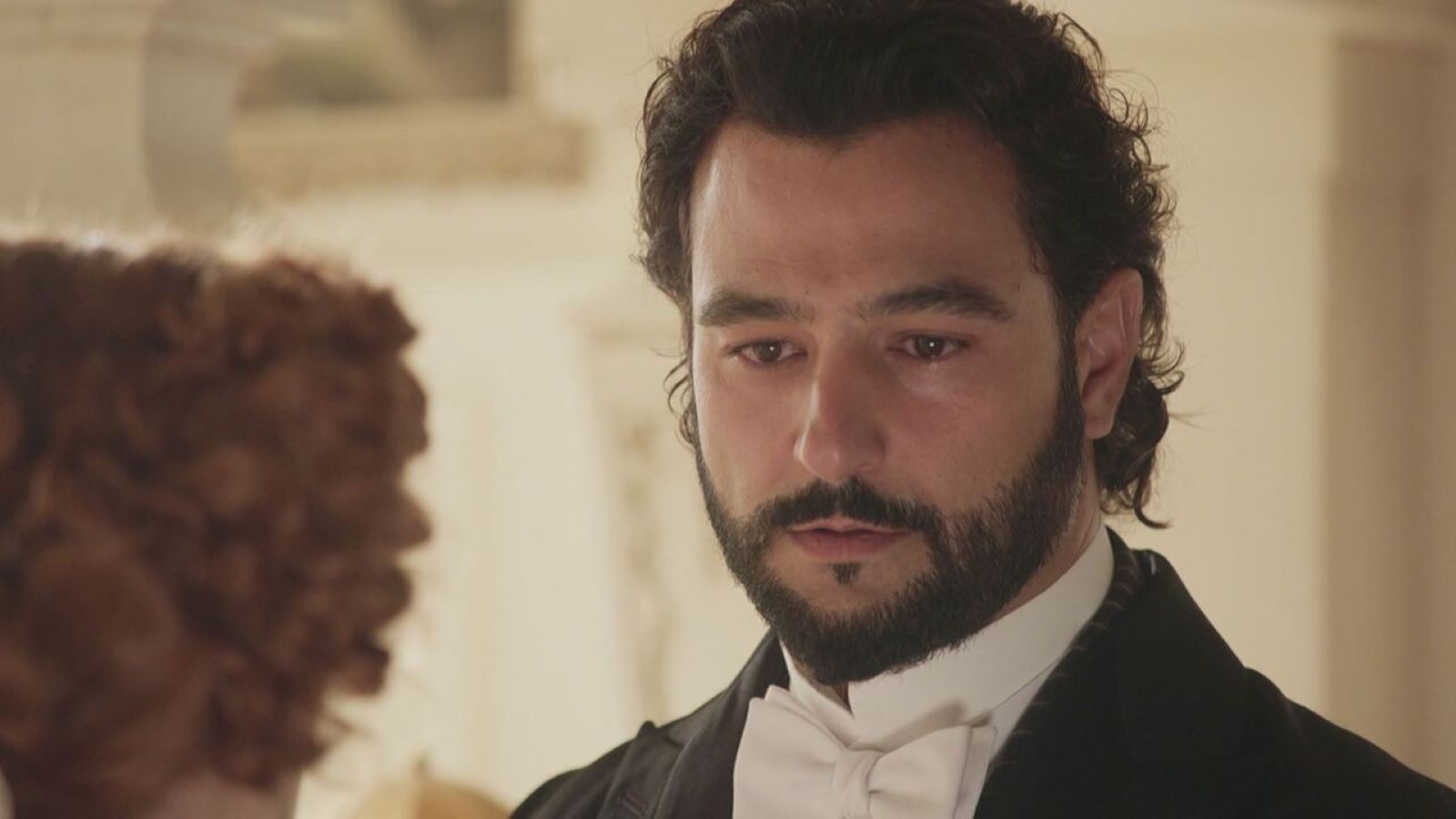 Here they are plot previews of The promiseon air Channel 5 from 12 to 16 June 2023 at 2.45 pm from Monday to Friday. The new Spanish soap is set in Córdoba in 1913. The plot revolves around Jana Expósito, a girl who arrives at the La Promessa building to avenge her mother's death and find out who, years earlier, kidnapped her younger brother. On the Mediaset Infinity portal it is possible to follow La Promessa in streaming, live and on demand.
Monday 12 June
Simona's conditions continue to worsen. The doctor diagnoses her with dropsy and declares her life in danger. Jana reveals to Maria that the doctor she worked for before her had treated a similar case with an innovative drug: adrenaline. The two women ask Catalina if she can help them get it, to try and save the cook's life, but the woman doesn't accept. The Baron reveals to his daughter Cruz that the Promise is on the streets due to Alonso's mismanagement and urges his daughter to take the reins of the situation into her own hands. Meanwhile, Catalina, who has heard the two whispering, goes to her father Alonso and demands to know the truth. After being made aware of the situation, she decides to look for a strategy to help her father. Teresa is fired by Leonor, who accuses her of not being suitable for this job.
Tuesday June 13th
Manuel flies Jana. Both realize the mutual attraction, which Jana wants to escape. However, the flight served to get the adrenaline that could be used to treat Simona, who is in serious condition. Meanwhile, Maria, Lope and Jana herself realize that a doctor is needed to administer the drug, who cannot be the one who has always treated Simona and who has definitively given up. Candela is staunchly hostile to their plan. She fears it is completely useless. Manuel, at Jana's request, brings in a friend of his, Ricardo, who has recently graduated in medicine. Petra discovers in the hangar that the plane's engine is still hot and she finds a scarf on the plane. She immediately goes to report it to Pia. Catalina meets Tadeo, who has stopped supplying the animals on the estate with forage because the owners are late with payments.
Wednesday June 14th
Finally, Simona recovers from the crisis and begins to improve. Mauro and Teresa are caught kissing by Romulo, who scolds Mauro asking for more discretion. Meanwhile, Candela informs Simona that it was Jana who saved her life. Pia's state of indisposition leads Petra to make insinuations about the real conditions of the woman, faced with her servitude. Meanwhile, the baron arrives at La Promessa with his nephew Curro. Cruz is annoyed by their arrival, as the sergeant has resumed the investigation into Tomas' death and intends to return to the estate. Jana is sent to clean Manuel's hangar and, on that occasion, helps relieve the pain in his leg. She takes advantage of a ride with Lope to go buy some ointment for Manuel, who confides in her about his passion for flying.
Thursday 15 June
The Baron threatens Pia to take revenge after she accuses him of being a rapist and soon after decides to leave the Promise. Mauro doesn't want Teresa to kiss him while they're inside the estate. Simona can no longer stay in her room and decides to go back to the kitchen. Cruz asks Pia if she knows the reason for the Baron's sudden departure, but Pia tells her that she knows nothing about her. Manuel wants to attend an event with his plane but Romulo advises him not to. Manuel weighs having to take care of the estate. Sergeant Funes questions Manuel about whom he has many suspicions. Cruz wants to convince Funes that Lola is the killer but Funes wants to continue investigating and says that Lola would have used a knife from the kitchen and not a precious letter opener. It would have been a risk for Lola to steal the letter opener. Funes suspects that the killer is a family member. Petra rummages in Simona's drawers and discovers the medicine box.
Friday June 16th
Alonso and Cruz tell Manuel that he must stop flying because it is a dangerous and expensive hobby, and that he will not be able to participate in exhibitions and airplane races because Sergeant Funes is all over him. Catalina calls Tadeo, the fodder supplier, and to buy time with the payments, she offers him the possibility of choosing a precious object as a pledge; Tadeo chooses the chessboard that the deceased marquise had given her and Tomas and reluctantly Catalina separates from it. Simona receives a basket of sweets from the mysterious cook and asks Lope to write her son Antonio a letter of good wishes for his daughter-in-law's pregnancy. The maids gossip about Pia and Teresa defends her, furthermore she is downgraded to a simple maid to avoid having to take care of Leonor. Jana is convinced that Curro is actually her brother Marcos and that Eugenia pretended to be her mother; she also discovers that Tomas' wedding ring has disappeared from her hiding place.
The video summary of the plots of the week is available thanks to the clip uploaded by Mediaset Infinity.