We have come to know and appreciate the talented Bryan Cranston for his most diverse roles, from the eccentric Hal in Malcolm in the Middle all'oscuro Walter White in Breaking Bad. Recently, during an interview during a promotional tour for Wes Anderson's new film entitled Asteroid Citywhich sees him involved in the cast, has revealed that he intends to retire – at least momentarily – from the scene by 2026. It seems, in fact, that the actor wants to devote himself completely to his wife, with whom he intends to spend as much time as possible during his "stop" period.
Bryan Cranston wants to retire from the stage to be able to spend time with his wife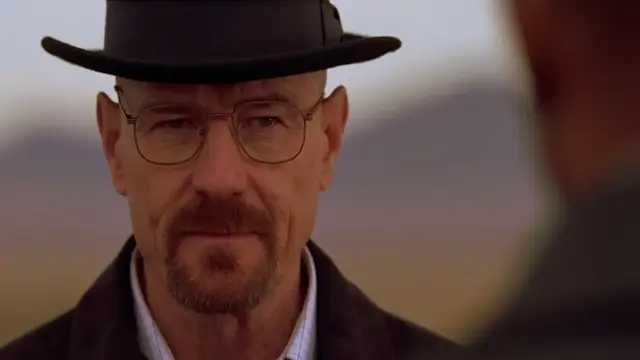 The leading actor of the famous Breaking Bad and his wife Robin Dearden have been married for 24 years, and the latter has always been a faithful shoulder in both private and professional spheres. Bryan Cranston in fact, he stated that, while in recent years it has always been his wife who has had to "adapt" to his life and at his own pace, now he would like to be the one to reciprocate the attention received. Indeed, he said: "I want to change the paradigm once again. Nhe last 24 years, Robin led his life by following me everywhere. She was the extra person, she was a celebrity wife. She had to change and adjust her life according to mine. She benefited, but not on par. I want to balance things out, he deserves it. (…) I want to have that experience. I want to go on day trips and build a fire in the fireplace and drink wine with new friends and not read scripts. This is not a situation where I'm going to think, 'Oh, I'll give it a read and see what to do.' No, it's a pause, a setback. I won't think about work. I will not accept phone calls"
Bryan Cranston wants to have new experiences, he wants to have a "normal" life and not have to read scripts
It therefore seems that we will no longer have the opportunity to see Bryan Cranston on the screen, at least for a while, starting from 2026. For now we know that in addition to the next Asteroid City (to be released on September 14, 2023), the actor will be involved in two other projects: the spy story For Argy (where he will star alongside Henry Cavill, Dua Lipa and John Cena), and the drama Everything's Going To Be Great, of which we still don't have much news. We certainly aren't ready to say goodbye yet, but who knows. He could also be just a goodbye.
Bryan Cranston – 10 TV series in which he unexpectedly acted