Our review of Blu and Flippy – Amici per le fins, an animated film for children in theaters from 8 June 2023, which will tell you a story made of brotherhood and respect.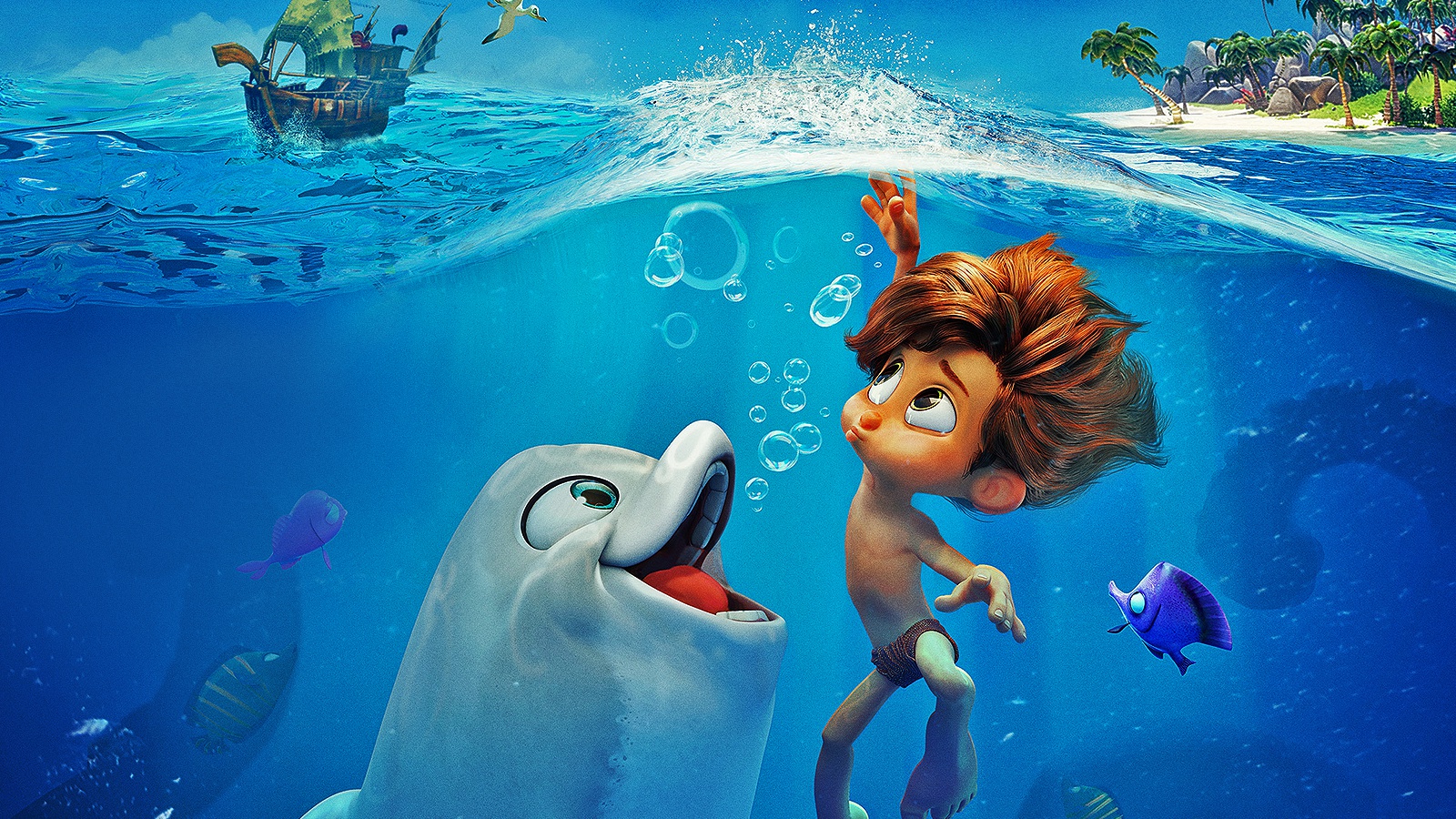 A story of brotherhood and friendship arrives in theaters on 8 June 2023: Blu and Flippy – Friends for the finsdistributed in Italy exclusively by Adler Entertainment, is the new one cartoon movie by Sky Frame Studio, an animation studio based in Iran, which in recent years has proved very prolific by producing two series and now this feature film directed by Mohammad Kheirandish, which is especially aimed at children with a tender and thematically rich story .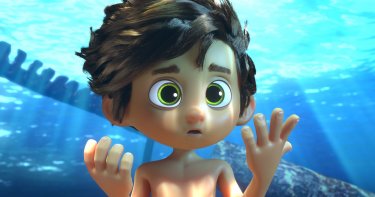 What we see is, in fact, almost a reinterpretation of The Jungle Bookbut with a setting extremely different: the sea and its depths and wonders, an ecosystem as fragile as it is mysterious which is home to many very different creatures and which in various ways have adapted to living in this aquatic world teeming with life. In our review of Blu is Flippy we will therefore tell you the adventurous story of a dolphin and his human brother, two kindred souls who manage to overcome any diversity thanks to mutual affection and understanding.
Adventures under the sea in the storyline
Flippy is a curious and lively young dolphin who lives with his mother in a lively and colorful sea, occasionally getting into some trouble and sometimes putting himself in danger. One day, after a plane crashes into the sea, he saves a child, a small human puppy who from that moment on will be adopted by his mother and will therefore become his little brother. The two will live carefree days running between the underwater world and the surface, until an evil octopus seizes power by banishing the young human to the mainland. The boy will meet a captain who will welcome him into his family as long as he shows his abilities as a swimmer, but the events will become even more complicated and the two brothers will find themselves faced with a mystery to be solved crowned with a thousand dangers.
A sea of ​​themes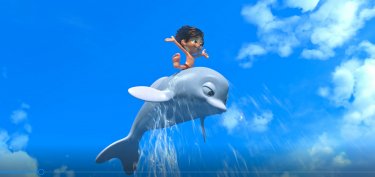 The film by Mohammad Kheirandish, not only director but also screenwriter of the feature film, takes us into a boundless and living sea that is used as a stage for a rather complex series of events. Blue and Flippy – Friends by the fins is unequivocally a children's movies and for this reason we were struck by the intricate chain of events that unfold throughout the narrative. Perhaps a little too many to be understood in their entirety by younger children, who may perhaps have a little difficulty in following some nodes of a plot that has so much to say in terms of themes and which therefore pushes the accelerator at times , to try to treat as much as possible in less than an hour and a half. Fear of the different, authoritarianism, family, brotherhood, friendship, loss, respect for natureare only the main messages that can be grasped during the viewing, important themes that constitute fundamental cornerstones for the story but which, for obvious reasons of time and number, fail to be treated with sufficient attention, lost and confused in a story who seems to have no time to waste.
The Little Mermaid, review: mess at the bottom of the sea
Good character design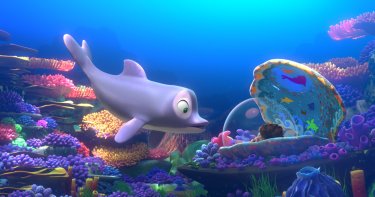 What is particularly interesting to the eyes of the little ones, however, is certainly the character design of the characters, very simple and essential which, therefore, for this very reason appears extremely tender and effective. This aspect also compensates for a rather immature CGI, perhaps the result of a not very high budget, which in any case takes a back seat to the expressiveness of the main characters perfectly in line with other productions that are aimed at the same target. Blu and Flippy – Friends for the fins it is therefore a film with a lot of heart that gets lost a little in the intention of telling so many important things, but conquering with the tenderness of its characters, small and courageous, in a vast, varied and colorful sea.
Conclusions
To summarize our review of Blu e Flippy – Amici per le pinne we can say that director Mohammad Kheirandish's is a film that wants to tell a lot in a short time and which for this very reason gets lost in a sea of ​​themes that it is then unable to deal with always adequately. The character design of the various characters is good, essential and tender, which manages to conquer and compensate for a slightly too immature CGI.
Because we like it
The character design of the characters.
What's wrong
The complexity of the story that does not allow to adequately deal with all the topics covered.
A bit too immature CGI.