Film revisionism strikes again. Inexorably, one way or the other. Films considered bad are being re-evaluated today; films considered beautiful, today creak under the weight of the years, showing a few too many wrinkles. It happens often, especially since streaming is the direct alternative to the big screen. Infinite video libraries within reach of a remote control (or worse, a smartphone), open to a catalog that deliberately leverages our memory. Then, we find ourselves (re)facing the ghosts of the past, drawing a parallel that, at the time, seemed impossible even to consider.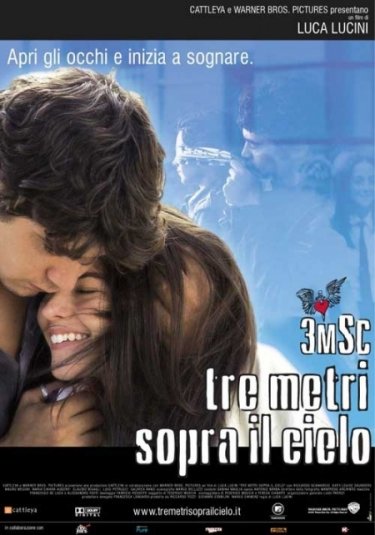 Browsing the catalog of Netflix, here is the blow to the heart. The jolt, the vibration that (re)lights up the colors of an adolescence consumed already thinking of being adults. Here, without too much fanfare, in the catalog we find one of the milestone titles of the generation born in the late eighties, and promptly stable in the Netflix top 10. That title that made us feel ashamed, that made us dream, that made us angry. Us, good guys who couldn't be like the dark Step. We, good girls like Baby, who wanted more than just a good grade in math. We would have liked a momentum: the wind in our hair, the shivers hidden behind the forbidden thought. And now, after almost thirty years, the moment has come that we never imagined: to apologize to Three meters above the sky.
Teenagers of yesterday and today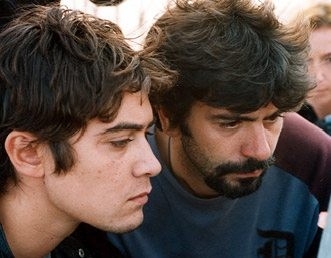 And we do it with the honesty of those who, in one way or another, have been affected by the literary phenomenon invented by Frederick Moccia (one can say everything and more than everything, but not that he wasn't a precursor) and brought to the cinema by a good director like Luke Luciniwith the screenplay signed by Moccia himself together with Teresa Ciabatti. Yes, the same Teresa Ciabatti who would later come close to the Strega Prize, becoming one of the most influential writers. But be careful: our forgiveness, albeit belated, is not dictated only by nostalgia for that historical period (which exists, we do not deny it), but by an objective analysis of the facts. We must apologize to Three meters above the sky (or if you want, we can call it by the acronym 3msc) because he had foreseen and anticipated the contemporary era, marked by teen movies and teen series. After all, he also tells us so Boris 4: there can be no successful screenplay without a teen story inside.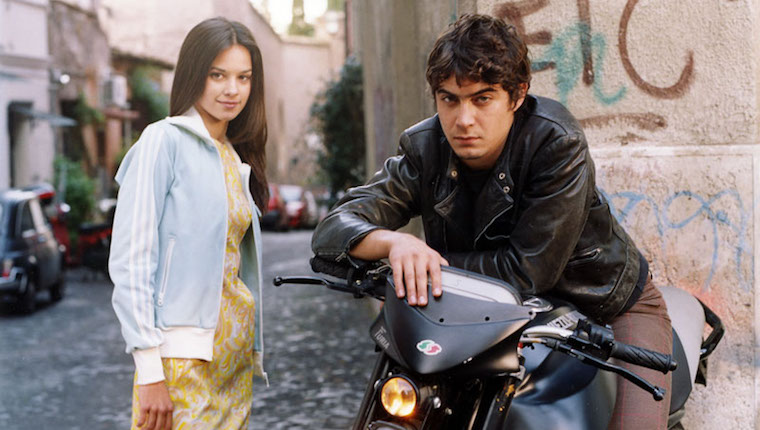 The problem, however, if we can speak of a problem, is that we early millennium teen-ager, we didn't want to be a teen-ager. We felt like adults when we arrived. We reasoned with detachment from what the historical moment offered us (music, fashion, cinema), without dwelling too much on the moment, on the moment to live before losing it forever. The future looked more beautiful and more accessible, seemingly less complex: we would finally have a bike like Step's, and we would finally impress the girl of our dreams. We would have hardened, we would have gotten more assholes. We would have stood out, outside of school, with the leather jacket and the tough look. However, woe to say. Woe to try envy for Step. Woe to envy Baby. We didn't want to be who we were, rather we projected our anxieties towards an apparently imminent tomorrow.
The 80 best movies to watch on Netflix
Analog love and Moccia's influence on teen series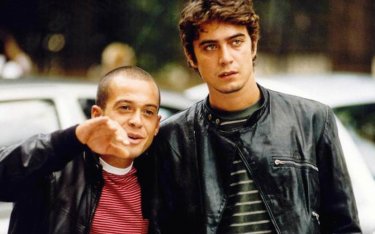 Because of this, Three meters above the skyin its naive and analogical narration, was forbidden material: the catchphrases, the quotes of Radio Caos to write in your diary, the songs to download via eMule (from Nina dei Comedy of Life a Gabriel by Lamb, what a great soundtrack it has 3msc!), after watching the movie, secretly, on a personalized Divx with the uniposca. And the concept poster, the ones to hang next to Leo DiCaprio and Brad Pitt: Riccardo Scamarcio on the one hand, e Katy Saunders on the other (what happened to her? She is no longer an actress, but moved with Song Joong-ki, one of the greatest South Korean interpreters). In short, Federico Moccia with the impossible story between Baby and Step had irreparably disturbed and altered our love relationships (so much so that we can speak of Generation 3msc), somehow foreseeing today's marked trend, which for nuances, dynamics, and sensations refers exactly to Three meters above the sky.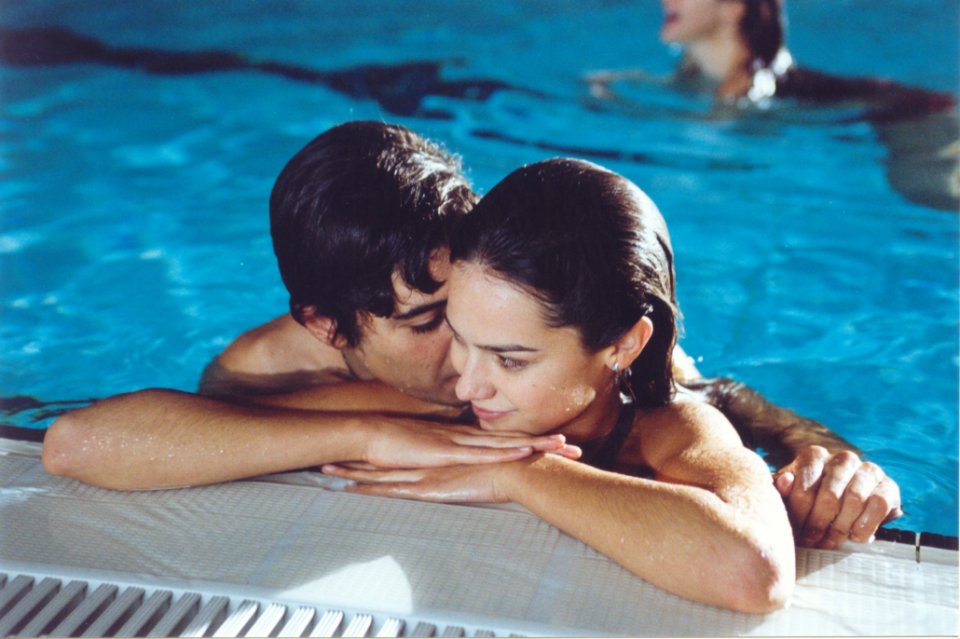 If time is cyclical, and re-proposes, under another light and another color, the stylistic features we hated, now instead we end up loving them (and reconsidering them), taking us back to when we were unknowingly happy. Maybe if Step and Baby hadn't existed, we wouldn't have today Shame on Italywe wouldn't have Prismawe wouldn't have Summertimewe wouldn't have Babywe wouldn't have Shakewe wouldn't have Sea out. Those teen series that crowd the catalogs of streaming platforms, and that accurately photograph the current adolescent dimension.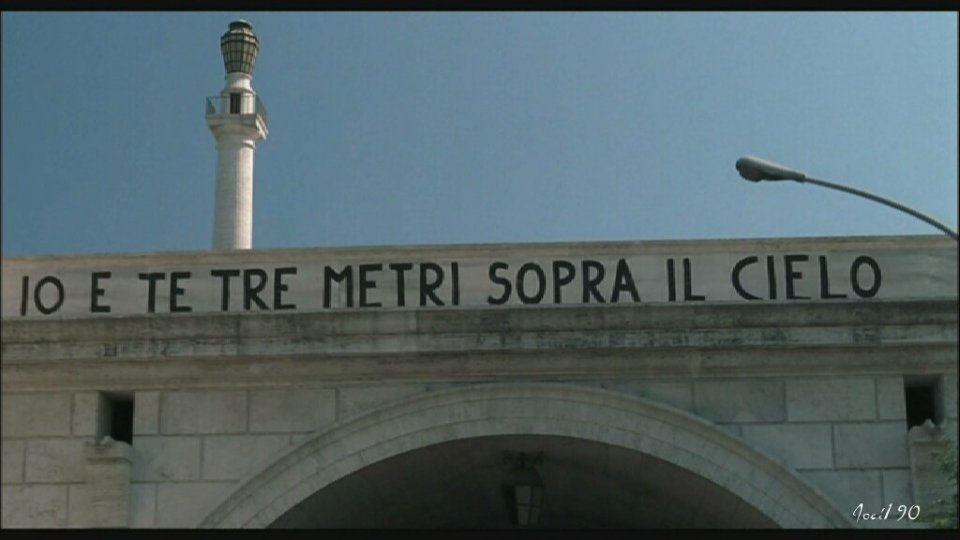 Because, if everything adds up, everything comes back based on natural social differences: generalizing, yesterday's adolescents had faith in the future, and consequently avoided mirroring ourselves clearly in the present; today, however, the future appears blurry, and as a result the kids rely totally on the moment to live, on the emotions to release. Be they positive or negative. Also for this Three meters above the sky has turned into a (former) phenomenon that binds several generations, putting them in contact (thanks to Netflix, in this case) for a comparison capable of putting together "pieces of memories"scattered on that planet from which you can "look at the stars".