ATTENTION: they are present spoiler on the first episode of We Need to Talk About Cosby.
For years there has been a lot of talk about Bill Cosby due to the legal events that involved him. About 2 years ago the sentence he had suffered was annulled and he returned to freedom, amid controversy and appreciation by the opposing factions that have arisen. Meanwhile, a few months ago, he was convicted again of other assaults. The series We Need to Talk About Cosby gives a voice to the women who accuse him of violence but, at the same time, explores the career of Bill Cosby, remembering how important he was for the American public and especially for the African American one. This product is therefore particularly valid for Italian viewers who associate the actor (almost exclusively) with the series I Robinsonignoring much of what he had previously done and which had already made him famous in his homeland.
The series tells the story and personal life of Bill Cosby through the voices of those who knew him and those who have had a career deeply influenced by the "father of America". Among these there is also the director and producer W. Kamau Bell who defines himself artistically as Cosby's son. Thus we begin by talking about the beginnings of the comedian and the impact he had on American television starting from his debut in 1963. Although he later became one of the greatest examples for all African Americans, his early success was due to the fact that he did not speak about racial issues. In front of an audience entirely made up of white people, avoiding political speeches but showing great skills and talent (surprising considering that he had only started performing for a couple of years) he immediately hit the screen.
The one who would later become the "Dad of America" ​​immediately revealed his greatest asset: being able to make everyone laugh, from grandparents to children.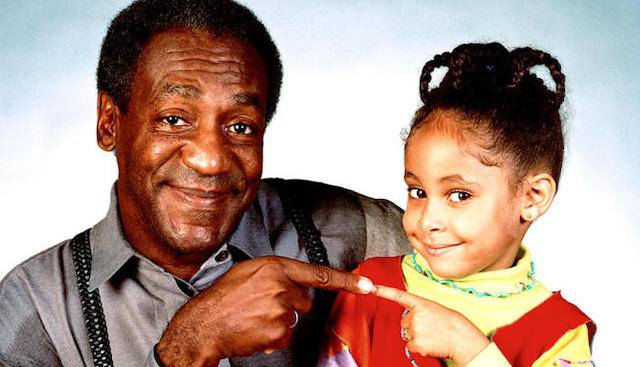 The first stand-up comedian African American was Dick Gregory, who had debuted only 2 years before Cosby. What emerges, however, is that Gregory was by no means a comedian for families, he used very different tones and above all touched on highly political themes. However, he proved to be essential in paving the way for those who would come later, starting with Bill Cosby who, in the early days, did not avoid racial topics at all as he would have done in his television debut. Dick Gregory appeared in only a few shows, his impact on the general public was not even remotely comparable to that of Cosby who, while avoiding touching certain topics, would prove to be fundamental for all African Americans who watched him on television. In fact, showing an educated, elegant man with excellent manners equally undermined many stereotypes. You don't necessarily need to touch on certain issues, even becoming a good example by behaving like any decent American can have a huge and decisive impact.
After a few years he got the co-starring role in I Spy: for the first time an African-American actor, playing a role that did not reflect racial stereotypes in the slightest, became the protagonist of a dramatic TV series. While he achieved this historic achievement he managed to achieve another behind the scenes: he fought to have a black person like him double for him. This fact, apparently taken for granted, was instead very important. In fact, at the time it was common to use white people as stuntmanat the cost of creating embarrassing moments in which, even to the viewer, it was clear that the stuntman was another person colored black. Thanks to Cosby, the doors were definitively opened to many others who had previously been excluded from roles and jobs in television.
It is already after this role that the figure of Bill Cosby crystallizes. He is loved both for what he does on television and for the private life he leads, showing himself as the model family man.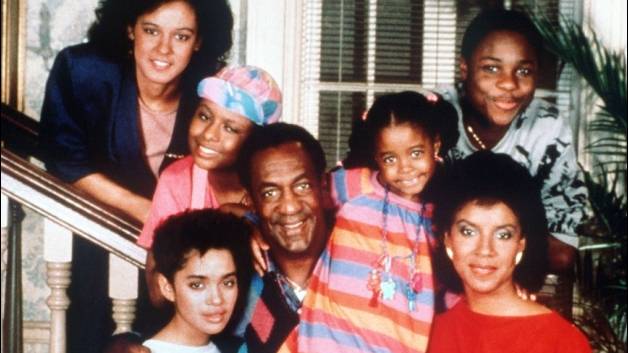 Just in this period Bill Cosby brings a new piece in his shows, a piece in which he refers to Spanish fly, a powerful aphrodisiac derived from the Spanish fly. This piece, in the light of what emerged later, is particularly disturbing because it recalls the modus operandi of which it is accused, since there is talk of adding a little Spanish fly in other women's drinks. She has been talking about this aphrodisiac for over 20 years, mentioning it 15 times in the book Childhood of 1991 and also speaking publicly about it on television, where he describes it with a precision that leaves little room for doubt as to the fact that he has used it (to point this out is the host of the television program himself, Larry King).
The series thus introduces the figure of the Playboy Club bunnies in the late 1960s, leaving some perplexity as to the reason for including this topic. After a few minutes, the answer arrives: at the end of the first episode, Victoria Valentino, a former bunny who accuses Bill Cosby of sexual assault, intervenes.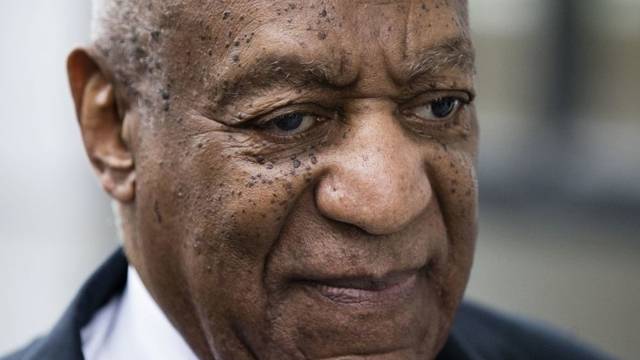 After the story of the violence suffered by Victoria Valentino, a long, detailed and very heavy story, comes a roundup in which a timeline where, year by year, the sexual assaults of which Cosby is accused are inserted. Some of these are accompanied by short excerpts with the voices of individual women as they tell the story right away. The series thus fully reveals its intent: to explore Bill Cosby's career by recalling that at every moment, since his early years, there is a rape of which he has been accused (and, in not a few cases, convicted). While he showed the face of a good father, an example to follow, at the same time there was a private life that remained hidden. It is easy to understand the shock that all this has caused in the public and in the acquaintances, the disbelief in imagining that perfect dad was able to perform similar acts dozens of times, eventually triggering inevitable discussions related to the division between person and character.
While still being condemned for the facts told in We Need to Talk About Cosby, the TV series reveals its importance by delving into the judicial proceedings and the facts of which the comedian is accused, but also recalling the fundamental imprint he has left in the history of American TV. The series I Robinsonnot surprisingly, is titled in the original The Cosby Show, confirming the fact that in the early 80s he was already an established star, despite never being able to break into the big screen. It is no coincidence that in Italy the title of the most famous series has been changed, since for us he was not an equally well-known character, and we still know the "father of America" ​​today exclusively thanks to the role of Cliff Robinson. It is therefore very useful to rediscover his entire career because, in parallel, the history of American TV and that of African Americans on the small screen is explored.
Definitely, do we need to talk about Bill Cosby? The answer is that, of course, it depends on the interlocutor's interest. However, if you are a fan of TV series it is difficult to totally ignore We Need to Talk about Cosby, because it allows us to understand where many of the narrative strands that have accompanied us for years were born and where they originated. Bill Cosby has been instrumental in the evolution of comedy TV series and in the presence of African Americans in this world. Moreover, his personal stories reflect, in some way, the rise and fall of struggles and movements in recent years, with their strengths and weaknesses. All this, however, bearing in mind that, net of the factions that are created, there are processes still in progress with very serious accusations.