Here is the new poster of Knights of the Zodiac, the film directed by Tomek Baginski which was presented on June 1 at Cartoons On The Bay 2023.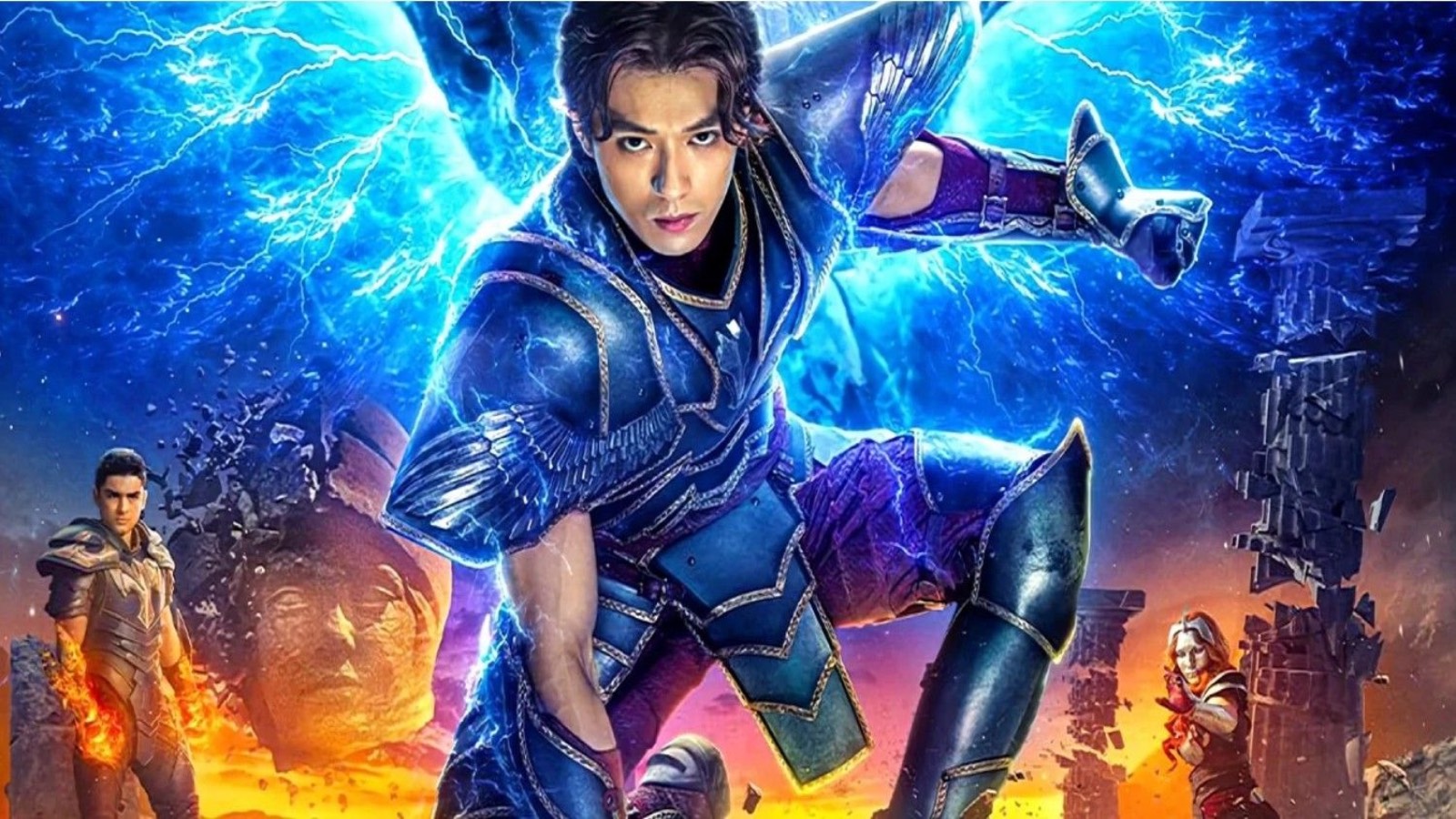 Sony Pictures has just released the new poster official of The Zodiac Knightsthe film that premiered on Thursday 1 June at the Cartoons On The Bay – International Festival of Animation, Transmedia and Meta-Arts 2023. The film, directed by Tomek Bagiński, is taken from the famous animated series and brings for the time on the big screen in a live-action version of the saga of Saint Seiya at Masami Kurumada.
In the cast in addition to Mackenyu (Pacific Rim: Uprising) who plays the protagonist Seiya, Famke Janssen (X-Men), Madison Iseman (Jumanji – Welcome to the jungle), Diego Tinoco (Teen Wolf), Mark Dacascos (The pact of the wolves) , Nick Stahl (Sin City) and Sean Bean (The Lord of the Rings) in the role of Alman Kiddo, the man who will recruit the protagonist to make him a knight.
The official synopsis for Knights of the Zodiac reads: "Based on the famous animated series, Knights of the Zodiac brings the Saint Seiya saga in live-action to the big screen for the first time. Seiya, played by Mackenyu, is a stubborn street teenager who spends his time searching for his kidnapped sister and fighting for money."
"When one of his fights unwittingly unleashes mystical powers he never knew he had, Seiya finds himself drawn into a world of warring saints, ancient magical training, and a reincarnated goddess who needs his protection. To survive, he will have to embrace his destiny and sacrifice everything to win his rightful place among the Knights of the Zodiac.."