What a cry, friends. Mamma mia, what tears I made. Some people decide to watch a movie to unplug and distract themselves with some entertainment, but that's not what happens when it comes to me. Every time I watch one of my films, the conclusion is always the same: me, in a vale of tears. It doesn't matter, though. The movies were the assurance that I could still feel something, the confirmation that I wasn't completely detached from it all. In a way that I can't even explain well with just the help of words, cinema saved me when everything was falling apart and I was trying to rebuild myself from scratch. I am indebted to this wonderful world, to this universe that keeps reminding me that even when you are afraid of not feeling anything anymore, the right movie will be enough to remind you that you are alive, and that there is a world out there that can still give you something. In short, as you may have understood, maybe I can cry out all alone in front of my 55 inch, no one has ever seen me cry like him. He has seen me shattered and alive before Interstellar, Aftersun, but not only. He saw me ping even when I was in front of one of the greatest performances of Sean Pennand then again faced with the delicate anger of Xavier Dolan.
From Mystic River to Aftersun: Here are 7 movies so intense they make me cry every time
1) Aftersun – Charlotte Wells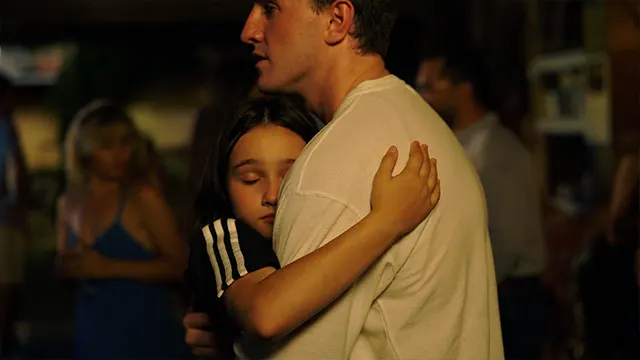 Directed by Charlotte Wells, Aftersun is the film I knew I needed. Never yells, never complains, never begs for mercy. It is the silent story of a father-daughter journey that is not characterized by overwhelming adventures or life-changing events. Calum and Sophie are in a resort and all they do is dinner out, pool days, karaoke. They spend time together unaware that it would be the last act, the moment before the farewell. That this is their last goodbye, Aftersun only makes us guess through an ending that seems to tell us between the lines that, after that trip, Calum will be nothing more than the vivid memory of the last dance Sophie had with him during an ordinary vacation . Aftersun whispers huge pains, speaks of depression with respect, in a delicate way and, in the same way, deals with the topic of mourning. But it's during the final scene, where Sophie and Calum have their last dance together, that I always break down a bit. Aftersun is a difficult film, a film to internalize and in which to trace parts of yourself that perhaps you had never accepted to have and which, finally, with this film, come out.
The power of cinema, friends.
2) Mystic River – Clint Eastwood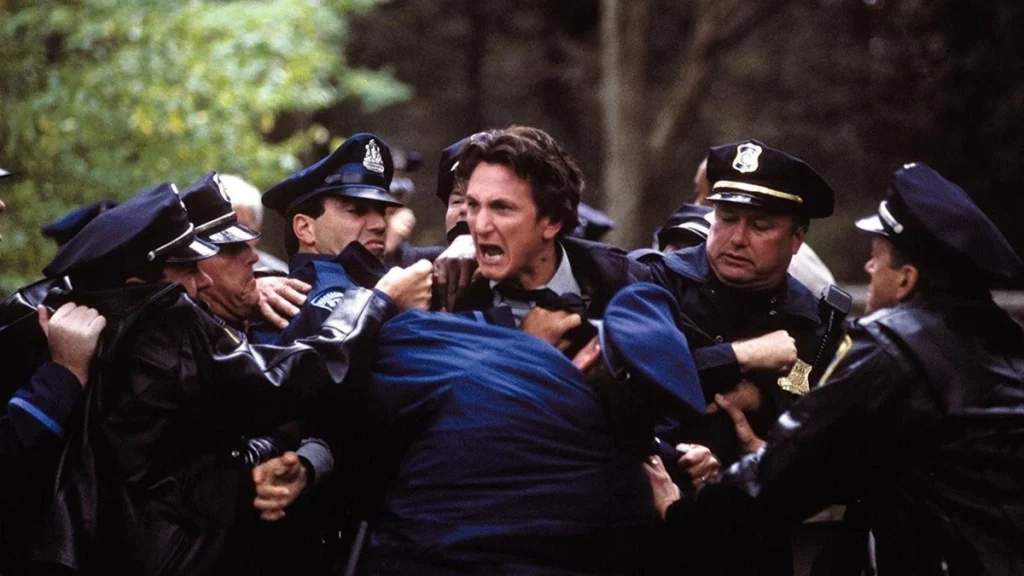 Mystic River continues to be one of my favorite Clint Eastwood films to this day, a director with whom I often have a relationship of love Hate. But if I had to describe the part about love, I would inevitably talk about Mystic River. Released in 2003, the film enacts a story that blends the detective genre with the dramatic one, giving us back a narrative that tears us apart from the first moment. The protagonists, when they were little, shared a bond of friendship that led them to play together, to play football games in the streets of Boston, but a dramatic event will ensure that, even when they get lost, their bond remains nonetheless indissoluble. After 25 years, the protagonists find themselves facing a new enormous pain. The daughter of one of them disappears and, when she is found, nothing remains of her, not even the slightest breath of her. This dramatic event will lead the protagonists to dig within themselves, to make difficult choices who have as their only motive the excruciating pain that they have always carried within them.
3) Interstellar – Christopher Nolan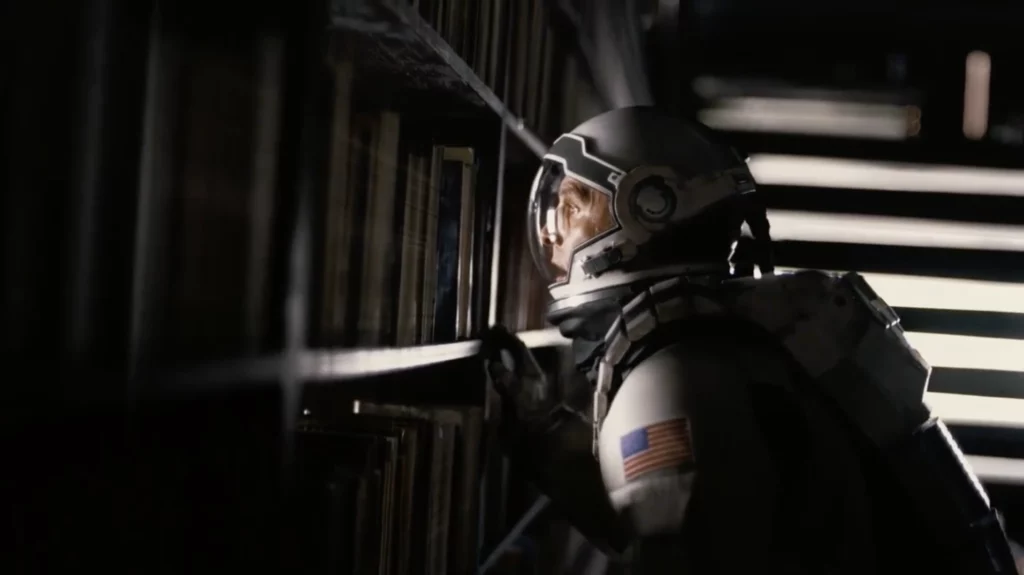 Nolan is one of the most important directors in the cinematic universe, and expectations for the new Oppenheimer film, out Aug. 23, are skyrocketing. While I try to contain my enthusiasm for the new film, however, I wonder if it will amaze me as much as it did with Interstellar, my untouchable film by Nolan. Time, indissoluble ties, regrets, remorse: Interstellar tells existence in a human way, showing us that, despite our efforts, time is not something we can win over. It is he who chooses for us. It is he who decides when, how, why. It is part of our existence in an all-encompassing way and flows without giving us a moment's respite to embrace who we are about to lose. With a narrative that makes its way between temporal paradoxes and family dramas, Interstellar is one of Nolan's most emotionally intense films, one that – when you get to the end – leaves you with a sense of helplessness which will keep you silent for the next hour and which you will never forget afterwards.
4) Just the end of the world – Xavier Dolan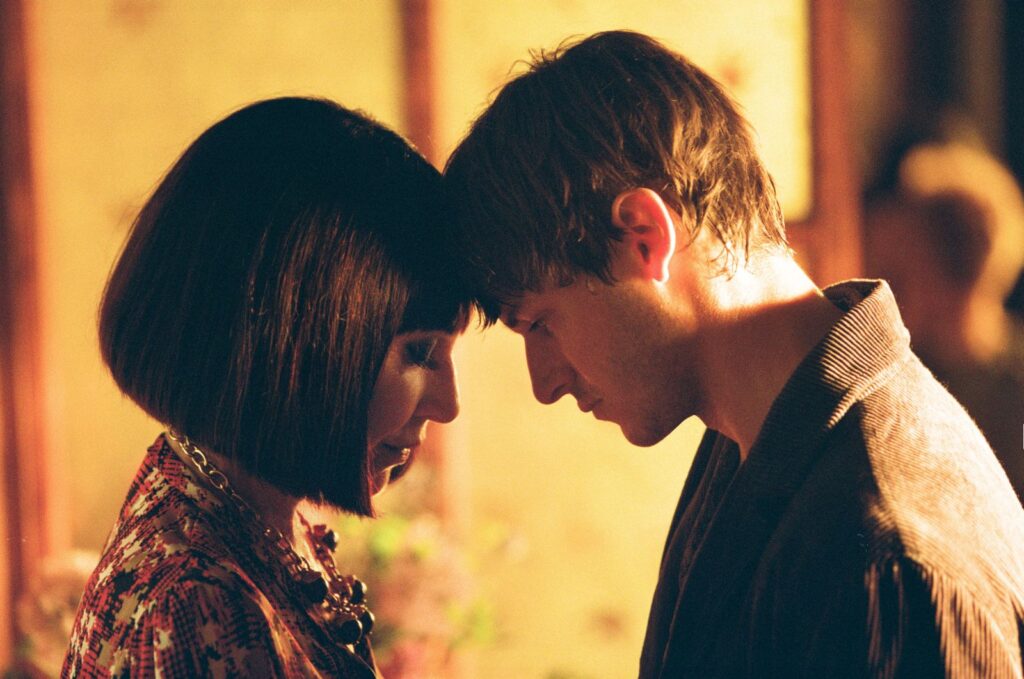 By now it's clear, I've said it several times and maybe I'll never stop doing it: Xavier Dolan makes me weak, fragile, more than I already am. It brings out what I have always carried within me and I implement it in the same way I had imagined it. There is an important harmony between what I have inside and what he says, e Just the end of the world is perhaps one of the clearest proofs of this thing. In fact, the film tells the story of a man who returns to his family to announce dramatic news, to give him a last farewell capable of closing the circle in the best possible way, even if perhaps it does not exist. All the while, Louis engages in confrontations where he can never bring out what's inside. She listens to them, she lets herself be overwhelmed by the constant words, by the high tones, without ever saying a word more. When the time comes to say goodbye, no one knows that that will be the last time. Only he knows. And yet, in those few seconds it seems that everyone, somehow, is sensing it. Xavier Dolan puts into action that feeling you feel in the pit of your stomach when you greet someone you're afraid you'll never see again, someone you are constantly afraid of losing. The Canadian director speaks through the unsaid, through what is heard in the air and that everyone ends up not confessing, bringing with them that question that wakes you up at night and never lets you go back to sleep: what if..?
5) Her – Spike Jonze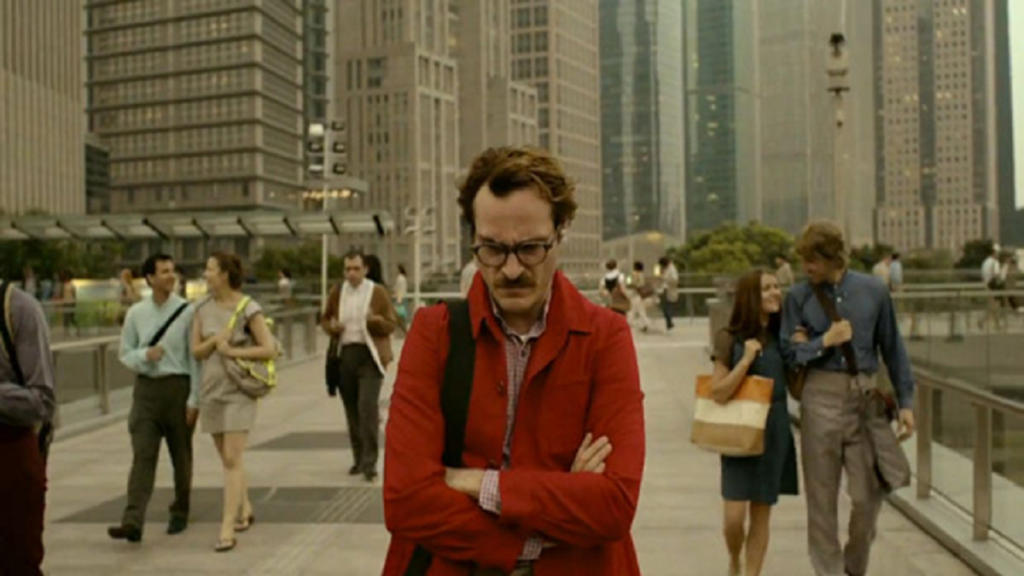 When you watch a film like Her there are two things, and always connected: you feel disoriented, but you understand. You understand Jonze's intention are clear: return the confirmation, the caress that helps you when everything collapses, that indissoluble bonds can have multiple forms. It's not the time or the way to decree its duration, but only what you feel. Although in a way that is almost impossible to make understood, these can survive managing to make you understand that you will never be alone, even if you think you are. You're alive, you cretin. They say it in song, and Her says it too. She says it through an electronic means that she soon forgets she is such and that she immediately embraces the protagonist's loneliness, trying to explain to us that she doesn't actually exist. Theodore feels this way, but in that hour and a half he will be able to find a connectiona reason to start from scratch and implement a revolution capable of reminding them that there is still hope, a reason to wake up in the morning.
6) I killed my mother – Xavier Dolan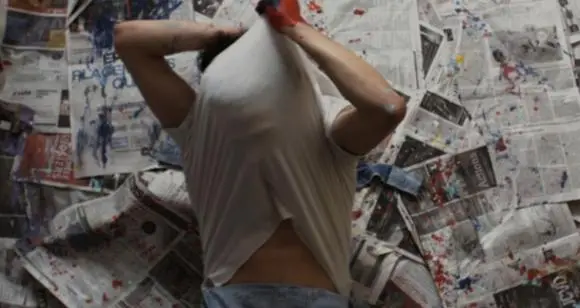 I killed my mother is Xavier Dolan's debut film, directed when he was only 19 years old. This detail soon makes us understand that the definition attributed to him of child prodigy fully reflects reality. When Dolan directs this film he puts into practice what he feels, without ever making concessions. He's mad at his mother, he can't forgive. Inside the film tells the story of a boy who plays himself and to which he returns the responsibility of screaming exactly as he would have liked tobut also to let go of the possibility of being able to forgive in the future. The two protagonists are linked by an indissoluble bond, but perhaps the most important bond in the film is what happens between Dolan and his protagonist who he plays. The latter is in fact his alter ego, the voice that comes out and takes away his silence. It's medicine for the director. First of all, shooting this film helped those behind the camera and who, to help themselves, he also chose to go completely naked in front of him to get rid of everything that oppressed him. Once and for all.
7) The Worst Person in the World – Joachim Trier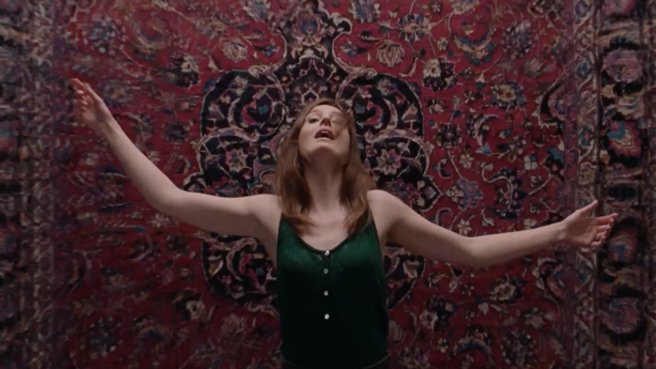 Like in a mirror, I reflected inside the film Lto Worst Person in the World. I found myself in everything. It was her, and it was me. It was me, and it was her. My thoughts, sometimes so disturbing, had a story here to follow. It wasn't linear, it was confusing. It was what I had done, with the consequent choices of the case with related consequences. The Worst Person in the World is on the other hand the story of a disoriented girl and victim of constant paranoia that never allows her to experience things as she should. If something good happens, Julie wonders when it will end, when the earthquake will come and destroy everything. He always believes he doesn't deserve what he gets, and so he spends his life trying to justify his failures as necessary. She can't do it. She can't win. If you try to do something, you do it already aware of the failure. And if she wins, she tells herself she made it because it was simple, not because she's good at it. It's not easy to live with this perennial feeling of failure, of not accepting calm because you are always afraid of the hurricane. It's not easy, but Julie told me in a delicate way, doing me good and bad and in the same way. Reminding me that maybe, in the end, just try to think that one day it will get better.
7 Movies You Didn't Know You Needed