The review of Paradise Highway, a film where Juliette Binoche plays the role of a rude truck driver who finds herself fleeing the States in the company of a little girl, who ended up in the crosshairs of shady human traffickers.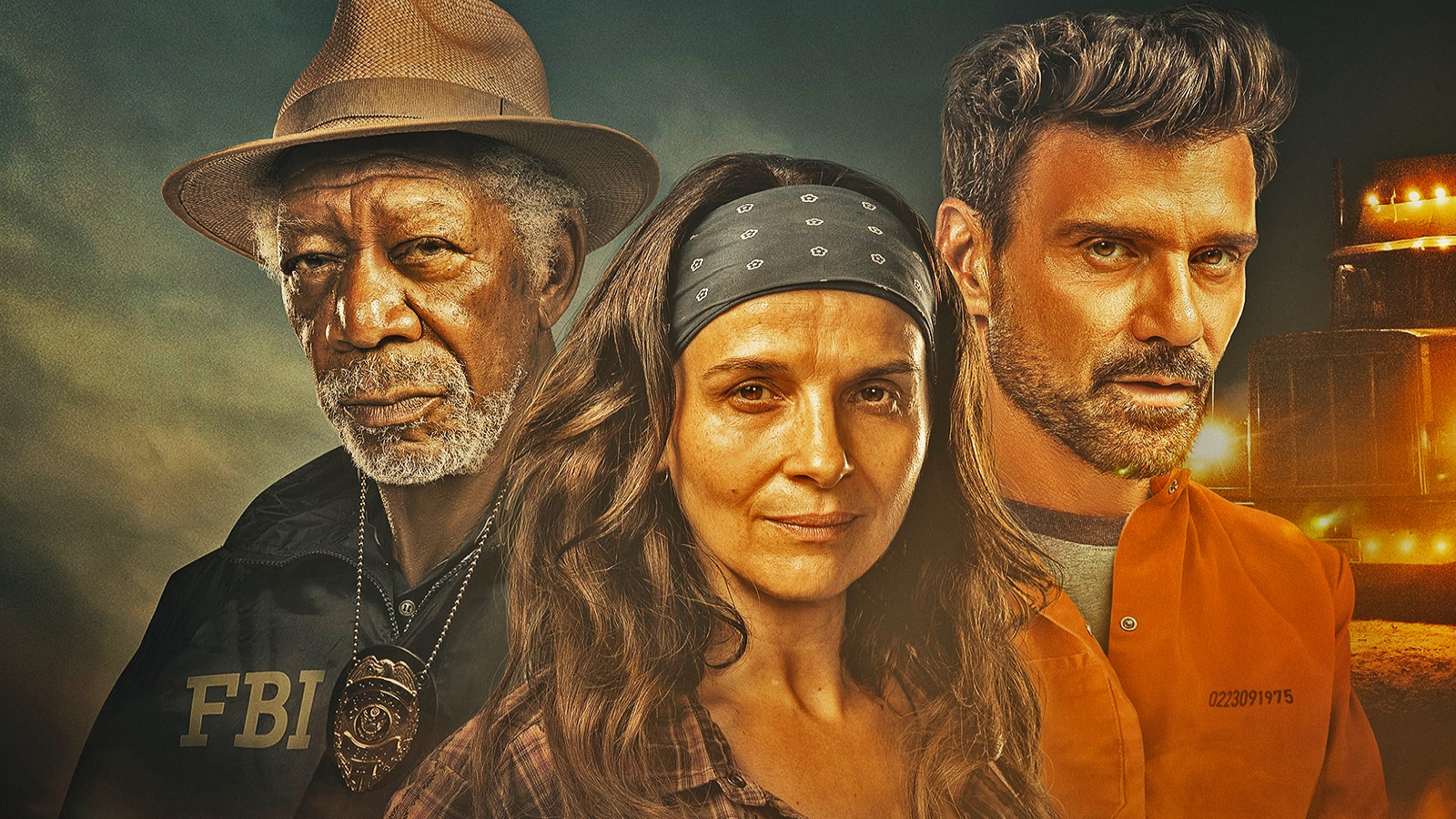 Sally is a seasoned truck driver who travels the United States far and wide aboard that vehicle that has never let her down and which over the years has also become her home. The woman has a brother, Dennis, who is behind bars and is now close to being released as he has reached the end of his sentence.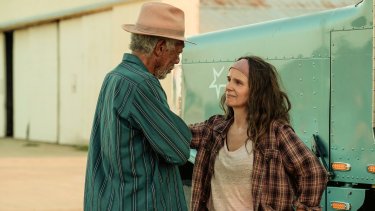 As we tell you in the review of Paradise Highway, to guarantee the man's protection, Sally was forced to organize the exchange of goods and drugs aboard her truck, always managing to get away with it. But for this last mission, which precedes Dennis' release from prison by just a few days, the load that she will have to take across the border is much more burning than expected: it is in fact a young girl, Leila. When something goes wrong during the exchange, Sally and the little girl are grappling with a desperate and dangerous trip to the Stateswhile on their trail there is a stubborn and elderly FBI agent, ready to do anything to see clearly in an increasingly complicated case.
Roads closed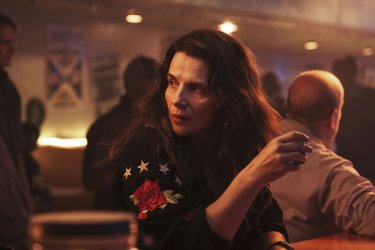 Not very incisive on a purely tensive level to exalt itself in thriller dynamics and equally dull in melodramatic guises to be actually exciting. Paradise Highway it is an indecisive film, never able to press the accelerator as much as it should and indeed always there, with the handbrake ready when the situation threatens to heat up beyond measure. Yet on paper, expectations were understandably high, starting with heterogeneous casting choices that saw names of the caliber of Juliette Binoche, Morgan Freeman e Frank Grilloaccompanied by the freshness of the very young Hala Finley, already seen in the superhero movie at a child's height We Can Be Heroes (2020) directed by Robert Rodriguez. If the performances work in their own way, the same cannot be said for the characterizations of the relative characters, slaves of a screenplay that relies on often improbable solutions in their marked and fake construction, with clear forcings to lead to that epilogue where the female sisterhood comes out preponderant and the male figure is seen in a strictly negative perspective.
Il Corriere – The Mule, the review: On the road among the wrinkles of time
Serial dramas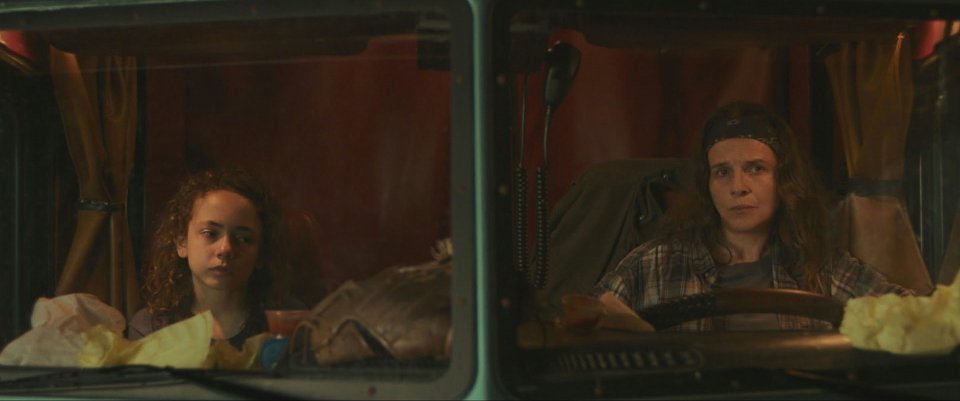 Of course, a story that sees the human trafficking and of prostitution, with teenagers kidnapped by unscrupulous organizations, could hardly have guaranteed other turns, but some roles are too loaded in their last-minute turnarounds, with the good part left to a Morgan Freeman who has been conducting serial investigations in recent years, but never managing to repeat the charisma of his unforgettable detective William Somerset played in Seven (1995). The basic idea runs out so quickly that a few more cuts in the editing phase would certainly have helped the smoothness of the story, which instead ends up stretching over the two hours of viewing, without at least having the merit of making the nascent link between Sally and Leila, too evanescent and steeped in stereotypes in that game of mirrors and similarities on their respective family pasts.
Seven's 20 years: seven ingredients for a thrilling cult
A safe path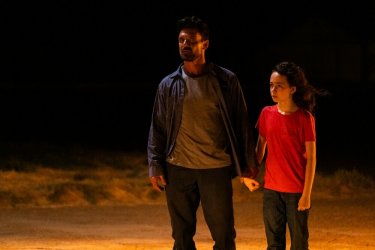 This is how it emergessoul on the road of the story, with our forces crossing borders upon borders having to deal not only with the bad guys, perpetually on their trail with anything but benevolent intentions, but also with those forces of order who, despite their potentially redemptive meanings, are naive and/ or too smart depending on the occasion. A couple of chases without art or part to instill sporadic jolts action on four wheels, a final showdown whose epilogue is already written at the outset, a closure that couldn't be more classic, are the umpteenth symptoms of a film that takes no risks, choosing to opt for a road on paper that is safe but equally stingy with successful moments. You get from point A to point B without deviations of any kind, to the detriment of originality and involvement.
Conclusions
A little girl in danger, an experienced truck driver who finds herself managing a difficult situation and dealing with her own demons, an elderly FBI agent with a kind heart. And in the background the trafficking of minors, with ruthless organizations that kidnap young girls for illicit and cruel purposes. On paper there was plenty of material available, such as to allow Paradise Highway to stand out in the well-worn vein of action-thrillers, with also a luxury cast (Juliette Binoche, Morgan Freeman and Frank Grillo) to play the main roles. But this on the road adventure, sprinkled with vague tension and dull melodramatic jolts, gets lost in the bud, proving to be inconsistent in the management of the characters and all too anonymous in its genre dynamics, dragging itself along a straight road for two hours.
Because we like it
An excellent cast, led by Juliette Binoche, Morgan Freeman and Frank Grillo…
What's wrong
… dealing with anonymous characters, victims of an uninspired script.
Tension and emotions, although sought and loaded on several occasions, are too built to be satisfying.