Embarrassing. There are no other words to define A Beautiful Life, the new Netflix production film, if not embarrassing. To add another, we dare say too pretentious. In the musical drama genre, A Beautiful Life arrives in the Netflix catalog with the aim of telling the story of a boy who reaches his dream going from fisherman to singer, but the result is embarrassing. We repeat, it must be clear as day. Set in Denmark, the film follows the story of Elliott, a young fisherman who decides to accompany his friend with the guitar during a show. Once on stage, the singer will have a block that will force Elliott to take matters into his own hands. The boy begins to sing, showing his great voice to all the audience. Before that moment they were all distracted, but as soon as he opened his mouth, the audience's attention focused entirely on him. In the midst of that crowd, however, hides an important music manager who decides to take him under the wing to turn him into a successful singer. Next to the woman there will also be her daughter Lily, the woman Elliott will obviously fall in love with after 0.3 seconds. Lightning strike? No, plot duty.
A Beautiful Life looks like an adult version of High School Musical but even the Disney Channel movie looks like a masterpiece of cinema and television if we compare them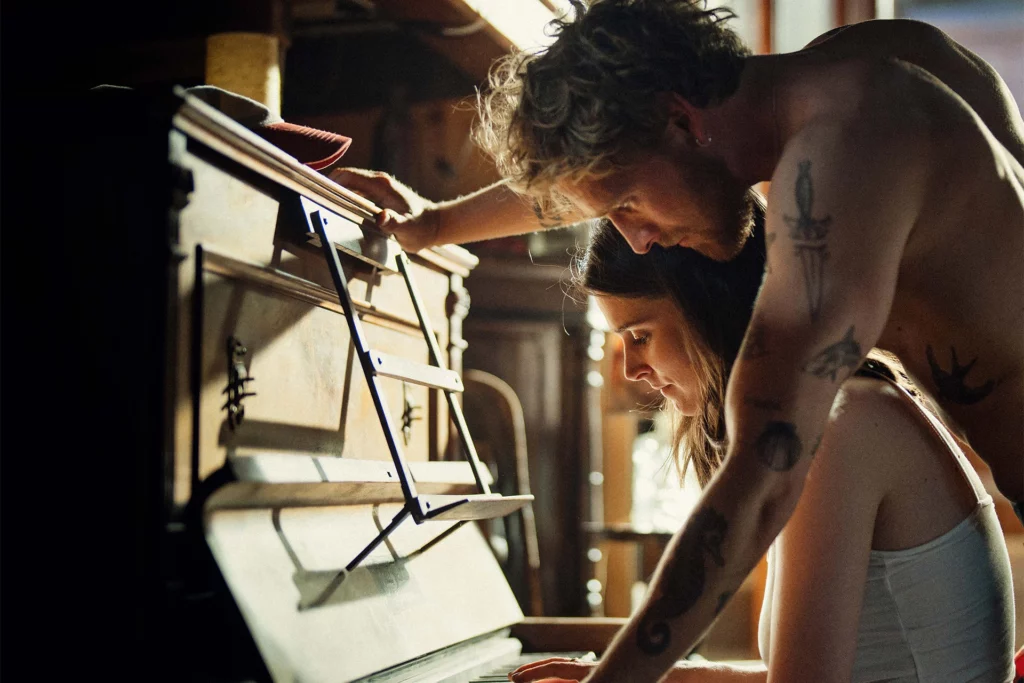 Things, in A Beautiful Life, happen in an uncoordinated and forced way. From the love story to Elliott's musical success, everything happens without haste and effort, an element that returns a total absence of involvement on the part of viewers. Elliott, to achieve his goal, does absolutely nothing. She sings in the recording room and, after a very short time, posts on Tik Tok – we repeat, on Tik Tok, really – a song in which he sings. A. After that moment he is assaulted by a billion girls who want an autograph and a selfie with him. End of the big mess tin.
In simple terms, the story of the fisherman who becomes a singer has to do with a simple video posted on Tik Tok, and then success. Exactly as in the case of his story with Lily that she, after repeating several times that she has no talent, she ends up spending a night with him. After that evening together, the two will have an experience on the road that is only told to us through a few frames and of which we know very little. Not satisfied, the authors of A Beautiful Life decide that to completely ruin their story it was necessary to invent something innovative, and here is the genius: Elliott has many commitments, and this distances him from Lily who, meanwhile, is already pregnant. The boy doesn't take the news well and simply doesn't respond by walking away. In his romantic songs he doesn't say he's an emeritus s * buzz.
Even from a musical point of view, A Beautiful Life leaves something to be desired. The songs between them are all the same and of a disarming banality, an element that – once again – makes us regret the soundtrack of High School Musical. Those American high schoolers were certainly the quintessence of discomfort, but at least they managed to churn out some original songs.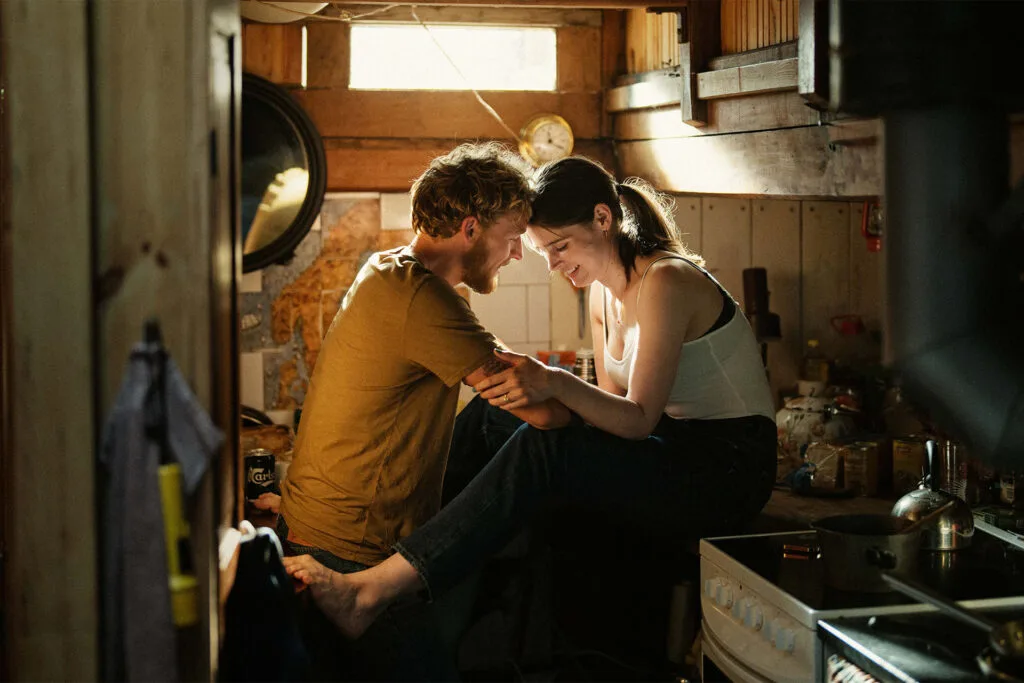 In short, A Beautiful Life is nothing more than the trivial non-existent story of a success achieved simply by posting a video on the Tik Tok Social Network, and what's even more annoying is that the Netflix production tries to pass off this musical drama as a dramatic, emotionally strong story. A Beautiful Life is a pretentious film that fails to achieve its goals and makes everything happen extremely fast. There are no breaks, there is no development. There is a beginning and there is an end. Even the ending does not meet the very low expectations. The characters we are facing have not in fact experienced any evolution, they are the same ones we met at the beginning, only now they are making money and getting engaged to each other.
High School Musical managed to be more engaging than this film as he tried to convey Troy's confusion between basketball and theater, designer shirts and summer with Gabriella. I mean, at least we knew who he was, and when we couldn't stand him anymore, he'd start singing songs we've danced to for years. With the songs of A Beautiful Life we ​​can't do that either. The only thing left for us to do is wait for them to finish. Just like the whole movie.
The 10 worst movies ever produced by Netflix