When an actor has to play his colleague in a film, it is always a risky decision. And if the actor in question is a big screen big or small, everything becomes even more difficult. Furthermore, if the character to be interpreted is a colossus of cinema or TV series in turn, the matter becomes even more complicated. In short, acting is already a complex job in itself and in the case of our article, it is even more so. Margot Robbie was one of the last performers to try this experience, playing the ill-fated Sharon Tate in Once Upon a Time in Hollywood. Today we want to introduce you to 10 actors who played another colleague in a film. Let's not waste time, let's get started.
1) Cate Blanchett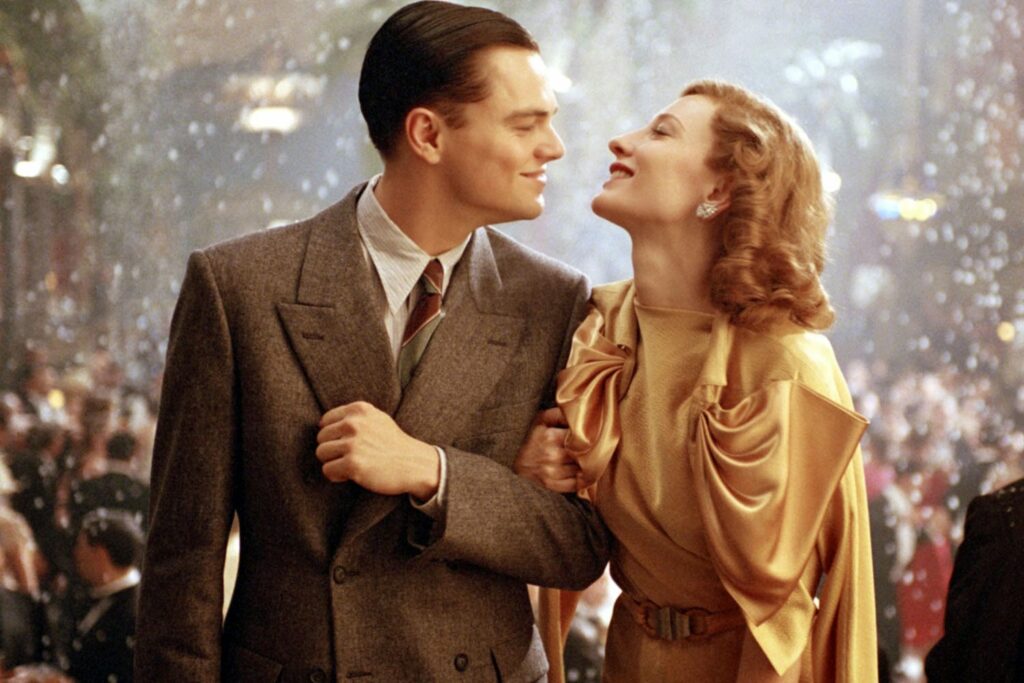 When Martin Scorsese called her, Cate Blanchett immediately accepted his offer, agreeing to play the role of Katharine Hepburn in The Aviator. Minutes after giving the director the go-ahead, the actress realized that she would have to prepare for a long time in order to play one of the most famous stars in the history of cinema, as well as the greatest actress of all time. times, according to the American Film Institute.
Also, the material at Cate's disposal was not that extensive. There wasn't a lot of footage and it wasn't like now where every actor has dozens of interviews online offstage. The actress focused on an interview done by Dick Cavett in 1973 and after watching the interview countless times she looked back at her films and tried to compare her gesturing with what she had to young.
2) Ben Affeck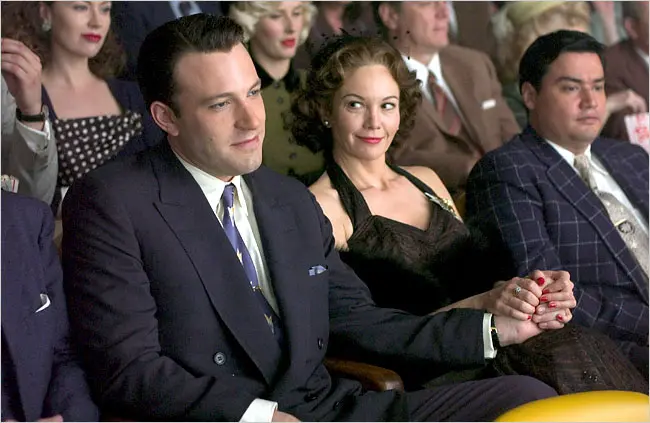 In Hollywoodland, Ben Affleck played George Reeves, one of the most famous Superman in history. The film tells the true story of the actor who played the superhero in the US TV series of the same name, found dead, with a bullet in his body, on June 16, 1959. In the first decade of the 2000s, superhero films were not yet the market dominators and very few could have foreseen the revolution they would create in modern storytelling.
In fact, once upon a time, wearing tights or a cape could cut short an acting career, comic book characters were seen as something halfway between banal and childish, and every actor who played Batman, Superman and co. on the small or big screen, up to a point it was seen as ridiculous. An incredibly underrated film, with an exceptional cast, a finely crafted director and a photography that immerses the viewer in the distant 1950s.
3) Renee Zellweger
An Oscar-winning film, in every sense. Renée Zellweger, the Bridget Jones of the many pink films, in the film Judy showed all cinema enthusiasts that she is able to interpret dramatic roles superbly (repeating the 2004 Oscar for Return to Cold Mountain). In the film she plays Judy Garland, one of the most analyzed legends of American show business ever. She tragic figure with an extraordinary talent manipulated by everyone, by her mother and by the industry, until her premature end in 1969.
A performance of mimic adherence and astonishing character, which makes us forget the not excellent quality of Rupert Goold's film. His fragile, moved and authentic Judy is a masterpiece. Beyond make-up, prosthetics and wig, the legendary Bridget Jones in fact creates a dense character, to which she also gives her voice in musical numbers. A work of appropriation, within the limits of its extension, which lasted a year and a half.
4) Margot Robbie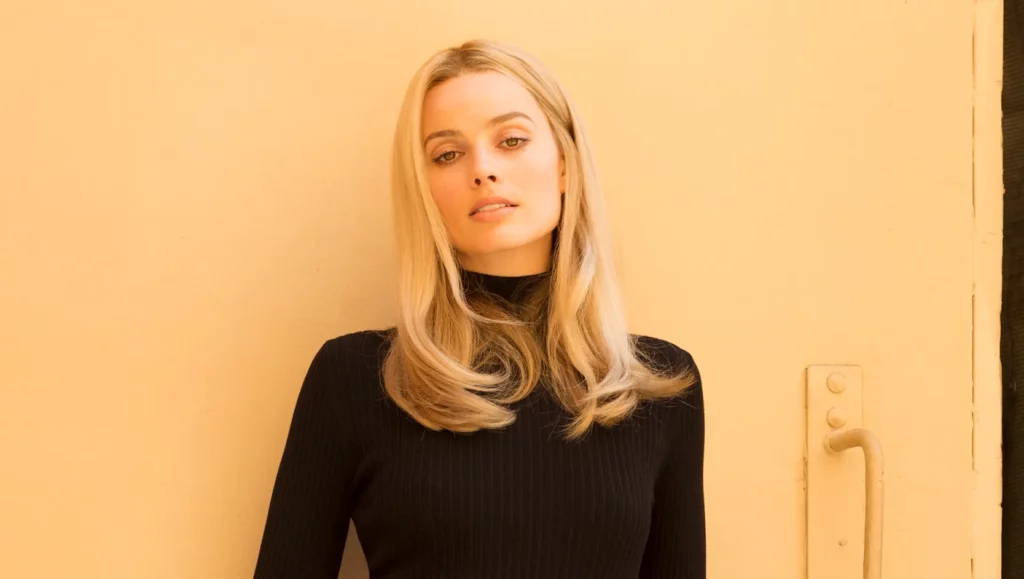 The beautiful Australian actress was called by the phenomenon Quentin Tarantino to play Sharon Tate. The Australian, born in 1990, known to the world above all for having starred in Martin Scorsese's The Wolf of Wall Street (always alongside DiCaprio) this time has transformed into Sharon Tate, the American actress happily married to director Roman Polanski (from whom she was also expecting a child) victim, in the summer of the late 1960s in Bel Air, of the heinous crimes committed by members of Charles Manson's "family".
In an interview to launch her latest film, Babylon, Margot Robbie spoke about her unique experience of watching Once Upon a Time in… Hollywood. She, the actress admitted that she felt exactly like Sharon Tate in Quentin Tarantino's film, since she went to the same cinema, the Regency Bruin: "I went there and saw it on a Tuesday afternoon and sat in pretty much the same place and saw the same experience (from Tate in Once Upon a Time in…Hollywood). There was even a moment when whoever sold me the ticket said to me: "But you're in the film!" and I said, "I know".
5) Michelle Williams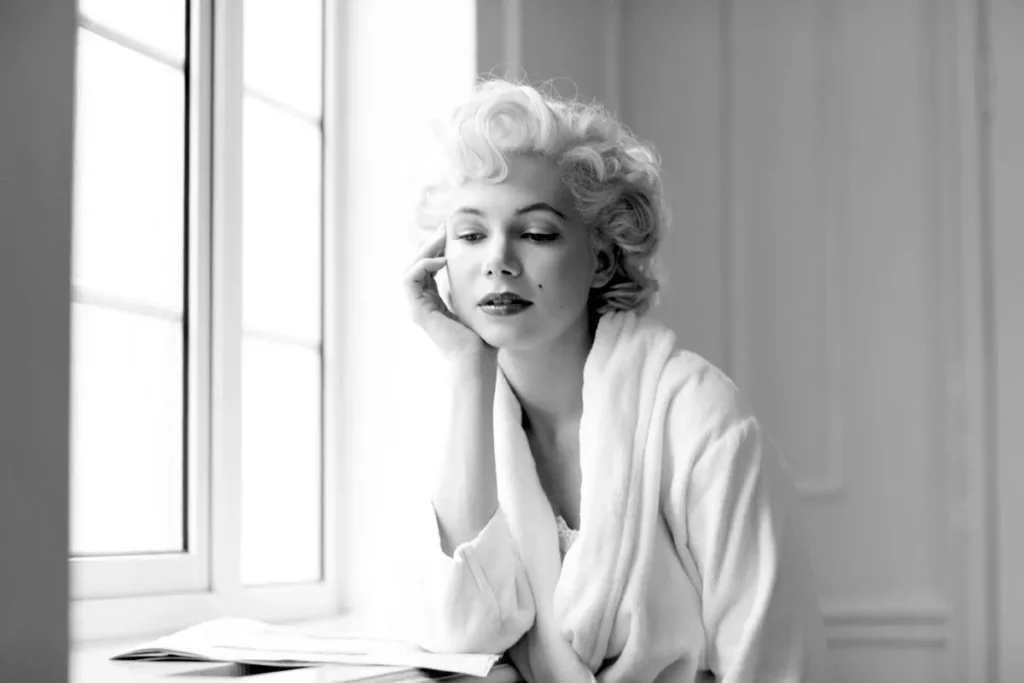 From Margot Robbie we move on to another beauty. Before Ana De Armas, before Blonde, another Marilyn has trod the big screen: Michelle Williams, the Jen of Dawson's Creek. Winner of her first Golden Globe for her role and obtaining her third Oscar nomination, the actress takes on the role of Marilyn at work on the set of The Prince and the Showgirl, co-starring with Laurence Olivier. In addition to being praised for her performance, Michelle Williams was also the subject of an incredible physical transformation, like most of her most iconic roles.
What made Michelle Williams' performance famous is that it also somehow represented the strong link between Marilyn's public image and her interiority. Two aspects that are rarely connected but for Monroe were inextricably linked. She was a star in a bygone era that celebrated the female body in a more natural form, requiring Williams to gain weight that created those kinds of curves. The actress has in fact said that her weight changed her face and while she tried to imitate Marilyn Monroe's way of walking at the same time she had to acquire her body. An actor's performance to remember.
6) Robert Downey Jr.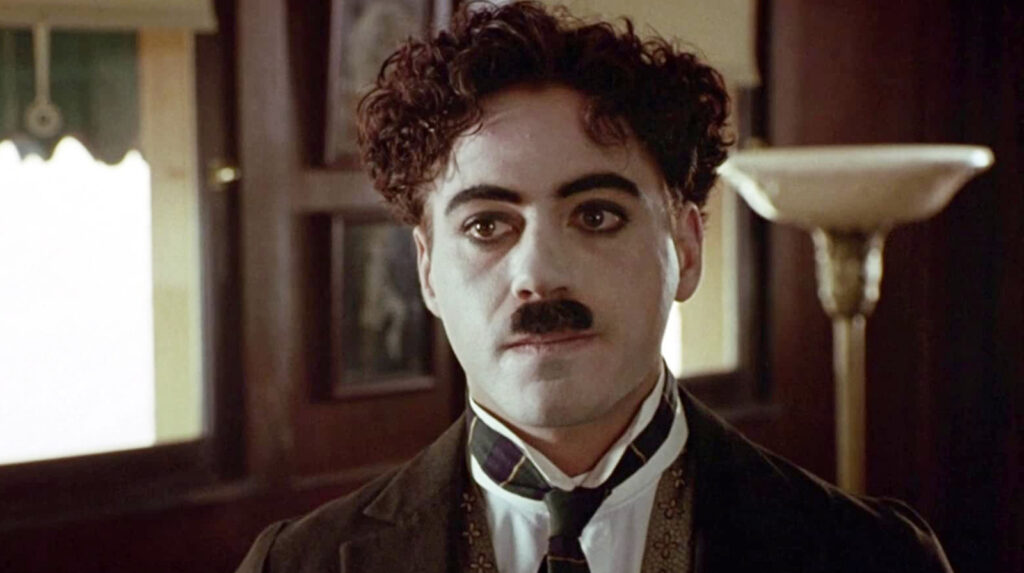 The future face of Iron Man and Sherlock Holmes wonderfully embodies Charlie Chaplin, the man and at the same time the artist with all his foibles and weaknesses. Robert Downey Jr., with his mimicry, voice and gestures is very close to the figure of the real Chaplin, whose face occasionally returns in some archival images.
Robert Downey Jr. plays silent film legend Charlie Chaplin in Richard Attenborough's autobiographical drama. Not only does he bear a striking resemblance to the director and star of "Modern Times," but he captures the playful wit and shrewd charm that made Chaplin the biggest star in the world. He also digs into the great well of sadness that drove his genius out of him. For this film Robert Downey Jr. won the BAFTA for Best Actor and received an Oscar nomination.
7) James Franco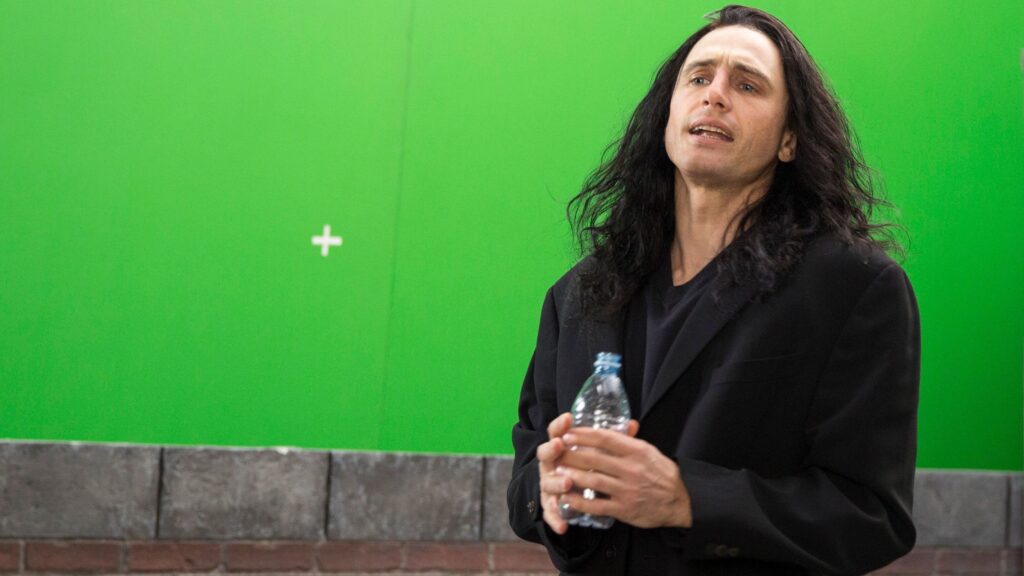 We speak, in his own way, of a legend of the big screen: Tommy Wiseau. Inspired by Greg Sestero's novel of the same name, The Disaster Artist, it tells the genesis of what has been defined "The Citizen Kane of Bad Movies". Wiseau, a mysterious figure whose origins have never been fully understood (he claims to be from New Orleans but has a clear Eastern European accent) and date of birth, is the cue to talk about art and talent, about what that separates simple dreamers from those who really have a gift.
James Franco directs, produces and stars in the film (his portrayal of Wiseau earned him the Golden Globe for Best Actor in a Comedy Role) and brings along his younger brother Dave Franco, who he cast as Sestero, and many of his friends and colleagues in supporting roles, including Seth Rogen, Bryan Cranston, Zac Efron, Alison Brie, Sharon Stone and Melanie Griffith. Franco interprets the mysterious Wiseau as best as possible and gives us with a delicate touch and an irresistible sense of humor, the story of a "bizarre man" touched (but not burned) by the will-o'-the-wisp of art.
8) Martin Landau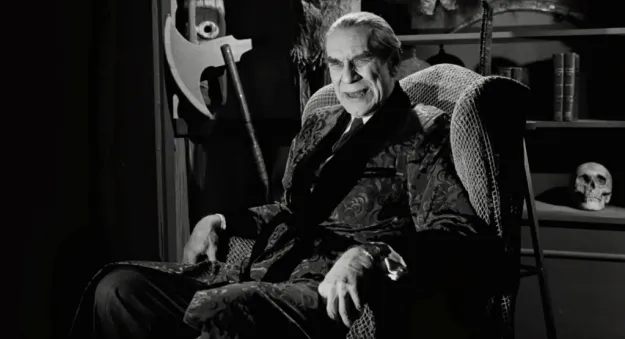 Two film legends with two very similar careers. On the one hand Bela Lugosi, for all Count Dracula, a role that guaranteed its success but which soon became a prison. The Hungarian actor, in fact, due to his marked accent, found himself acting more and more often as a character actor, and the rivalry with Boris Karloff irreparably marked the road to decline. On the other we have Martin Landau, whose career stopped in the seventies and then restarted in the late eighties, crowning his Oscar dream in 1995, thanks to Tim Burton's Ed Wood, in which he played Bela Lugosi.
Tim Burton (great admirer of Ed Wood, which we will talk about shortly) helped revive Martin Landau's career by offering him the role of Bela Lugosi in the biopic. The performance earned the American actor the only Oscar of his career, Best Supporting Actor, in 1995, helping to make Bela Lugosi known and remembered not only as a "vampire" but above all as a man.
9)Jim Carrey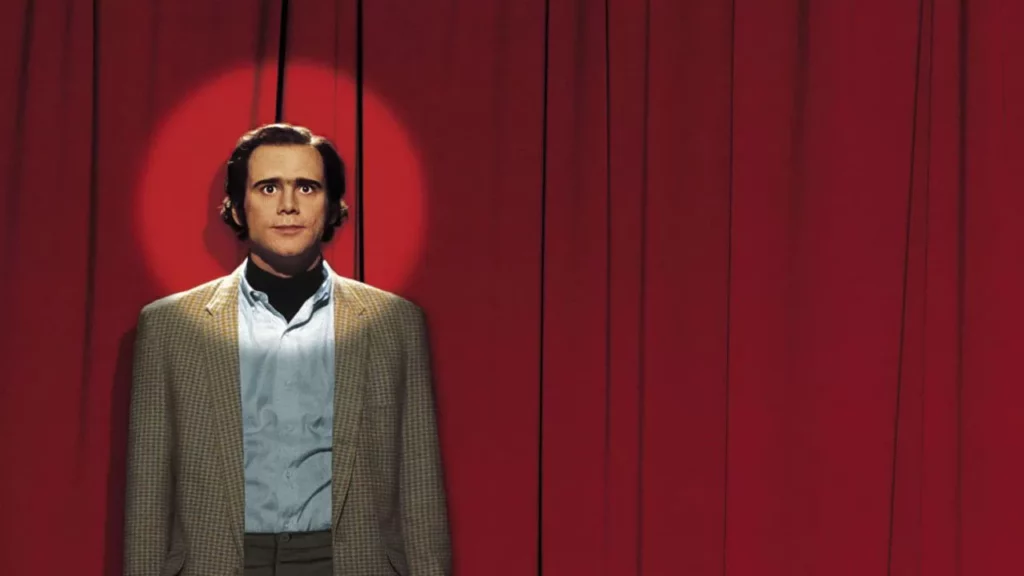 On January 17, 1949, 74 years ago, the late Andrew Geoffrey Kaufman, better known as Andy Kaufman, was born in New York. Unforgettable comedian, one of the most famous interpreters of the so-called anti-humor, in 1999 his life was brought to the cinema by Miloš Forman in Man On The Moon, starring, in his role, a superlative Jim Carrey.
The result was an extremely unusual and exciting production. Surrounded on set by Kaufman's friends and family, Carrey fully "became" Andy and alternately Tony Clifton, Kaufman's disagreeable piano bar singer and alter ego. Like Kaufman's cabaret, Carrey's performance took on an artistic quality throughout the film. He never went out of character so that on the set the other actors and crew called him "Andy" or "Tony" depending on who he was playing. Jim Carrey's performance was acclaimed by critics and won him a Golden Globe. A test of absolute level.
10) Johnny Depp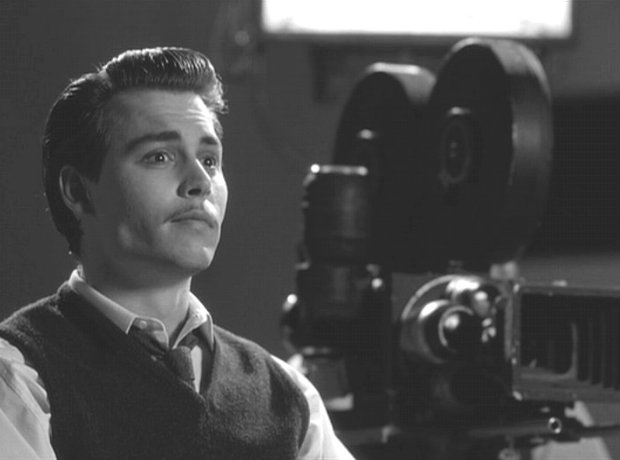 We promised to talk about Ed Wood, and last but not least comes Johnny Depp. On September 28, 1994, the biopic on the director was released in the USA, a prophetic film that anticipated the tastes of subsequent generations. As Wood, the worst director of all time, Depp has false teeth and a pulled back Pompadour. It's an inspiring, tender performance, and Depp is absolutely stunning.
Ed Wood is a film of rare sensitivity, capable of telling the story of a man with a big heart but little talent without laughing at him, without making a laughingstock of him, but, on the contrary, trying to understand him and identify with him. This is why the interpretation of the immense Johnny and more generally the whole film have remained in our hearts.