Well written dialogues are often made of very few words. We learned it thanks to great TV series and great writers, from Six Feet Under a Breaking Bad on many occasions it is the silences and the looks that dictate the depth of a moment or a scene. Sometimes, however, those slightly older characters who play a role are the spokesmen for all this secondary role, yet of paramount importance for the development of events. I am reminded of Bertram Cooper's unforgettable performance in Mad Men on the notes of The Best Things in Life are Freehow not to fall madly in love with these white-haired and charming characters.
Today we're writing about those old TV series essays that won us over with just a few words, starting with an iconic face from Breaking Bad and Better Call Saul
1) Mike Ehrmantraut – Breaking Bad e Better Call Saul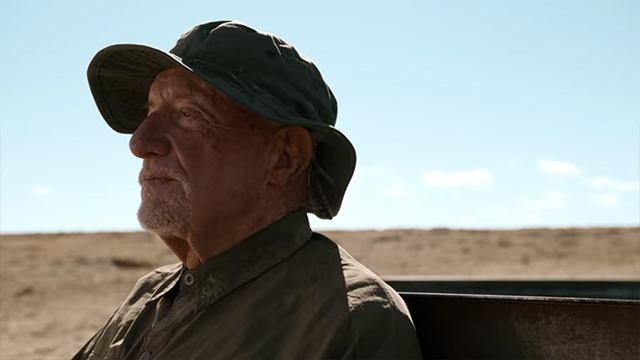 Mike Ehrmantraut speaks only when necessary, but when he does he leaves no words to chance. He is a highly action oriented character, he is a good pragmatist corrupted by a rotten world. Because, after all, Mike he's one of those genius characters you could talk about forever. His actions are objectively criminal, he is an enforcer who always carries out his missions without disputing their intent.
At the same time, however, he is a loving grandfather and, on more than one occasion, he has revealed the best part of his soul. We find out more about him thanks to the successful spin-off of Breaking Bad dedicated to the lawyer Saul Goodman: Better Call Saulbut his appearances in Breaking Bad to make him one of our favorite characters in the universe of Walter White.
2) Bertram Cooper – Mad Men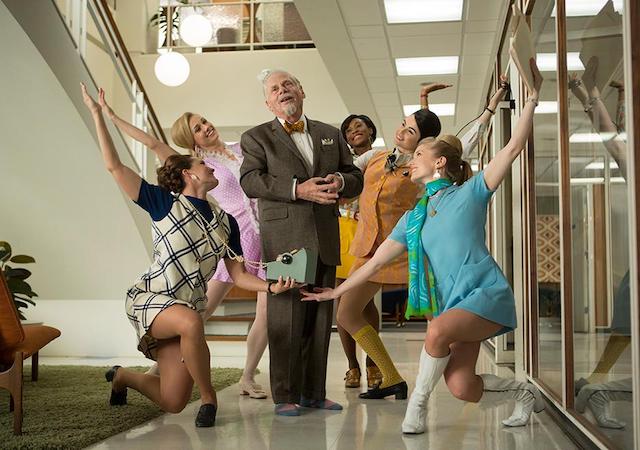 The presence of Bert Cooper in this article I have already spoiled it for you in the introduction, but forgetting about him would have been a worse crime than those of Mike in Breaking Bad.
Bert is the beating heart of Sterling Cooper: the creativity inherent in a job that seems to be reduced to a mere corrupted advertising illusion. In Mad Men may consider himself a secondary character, but it is without a doubt the wisest of all, perched in his office where you always and only enter on tiptoe, leaving your shoes on the doorstep.
He is a unique character of his kind, and he proves it even when he leaves for that unknown journey that is death, in one of the most beautiful and poetic episodes of the entire TV series. He teaches us that the most beautiful things in life they have no priceand he also teaches it to his colleagues, now emptied of the logic of capitalism.
3) Nathaniel Fisher Senior – Six Feet Under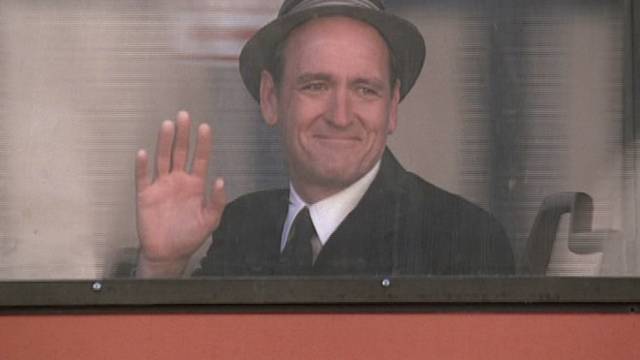 Let's go from one masterpiece to another: Breaking Bad, Mad Men and now Six Feet Under. The TV series of Alan Ball it is a work of art from many points of view, with an ending that we can easily define as the most beautiful in the history of TV series.
The family is at the center of the narrative family Fisher, owner of a funeral home. Each episode opens with a death, and the pilot begins with the death of family head Nathaniel Fisher. If you haven't seen Six Feet Under you are rightly wondering how the character is present in this list alongside Mike and Bert. Well, it can be said that we viewers know the character through the mental projections of the other family members. Above all Daniel e Nate Jr.who often have long imaginary conversations with their deceased father, as if the latter continues to guide their children's actions even from the afterlife.
We'll never know if the flesh-and-blood Nathaniel Fisher was as wise as the one produced by the minds of other Fishers, but we that's fine like this.
4) Dr. Aaron Glassman – The Good Doctor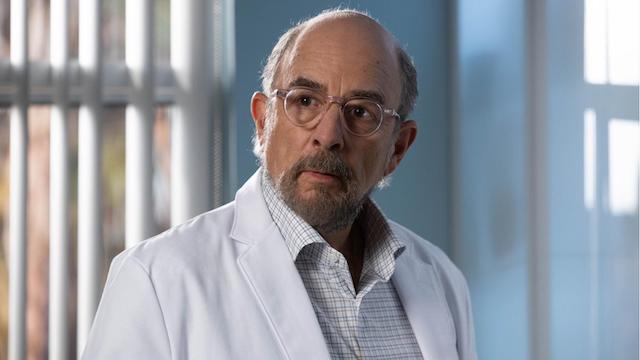 Dr. Aaron Glassman is a neurosurgeon and president of the San Jose St. Bonaventure hospital in which it is set The Good Doctor.
It was hers who made the much-discussed decision to hire the Dr. Shaun Murphy, played by an extraordinary Freddie Highmore, suffering from a particular form of autism. Dr. Glassman is not deceived by appearances and demonstrates a sensitive soul open to the world. He becomes Dr. Murphy's point of reference and, for our part, it is impossible not to let ourselves be fascinated by his character.
5) Chick – Cougar Town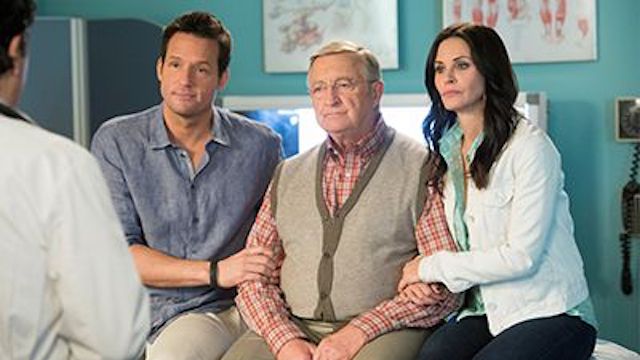 We end on a high note with an interpreter who has remained in our hearts for his interpretation of Dr. Kelso in Scrubs. It is not Bob that we will talk about in this article, but about Chickthe funny character and of its own kind Of Cougar Town.
The series starring Courteney Cox in the role of a forty-year-old recovering from a divorce and ready to return to the field to discover love and herself. Chick is Jules' father, and perfectly embodies the intrinsic sense of genere dramedy. He's a character that doesn't appear often, but when he does he takes the series to another level.
The dialogues that involve him are never obvious, and manage to touch with a lot of humor the most sensitive strings of the human soul. This is also demonstrated by the complex relationship that binds Chick to his daughter, a relationship that is difficult to explain in words, just as it is difficult for Chick to open up and take off the mask (not only figuratively).